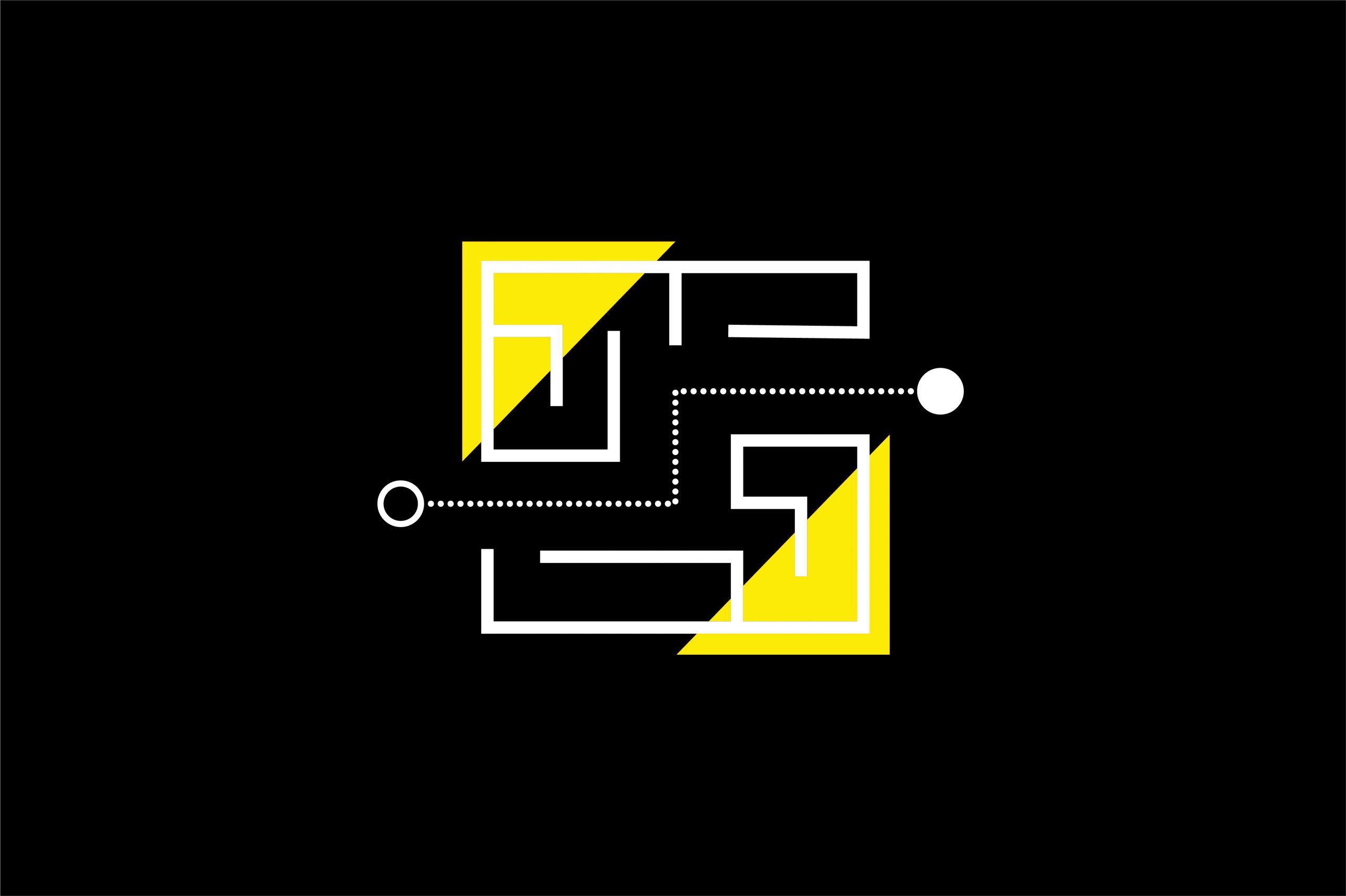 Redefining brand experience for the home-centric digital economy
Distinctive, human brand experiences ARE possible, online and at home
In the battle with the pandemic, restaurants and retailers have been hit the hardest.
From your favorite mom and pop Italian restaurant down the street to the big chain restaurant groups that dominate the mall – they're all struggling with how to stay alive by being both accessible and relevant. With consumers unable to leave their homes, delivery is not only the norm; it's mandatory. Even when consumers are told they can resume life as normal, they won't – at least not entirely. The lingering fear of infection and, for some, comfort in their "new normal" will keep consumers at home more often than not. We've become home-centric digital shoppers. In a recent interview with the New York Times, renowned chef David Chang soberingly underscores that the time for restaurant delivery is now:

David Chang
With more than a dozen restaurants worldwide and his own Netflix series (Ugly Delicious), Podcast (The David Chang Show) culinary magazine (Lucky Peach) and memoire (Eat a Peach), Chang's words have real weight.
And he's right. The restaurant industry has been shifting towards a delivery-centric model for the past 10 years. Despite that, almost all restaurants still had their brick and mortar mainstays, a coveted place for consumers to breathe in the experience of their brand – see the food prepared in the kitchen, talk to the chef, understand the history of the dish, develop a rapport with the wait staff… a tried and true experience, not a black plastic box with an opaque lid that stands out for the sole fact it is pre-prepared and delivered to consumers' doorstep.
Unfortunately, this situation is not unique to the restaurant industry; it's affecting just about everyone out there. 
Before the pandemic hit, retailers had focused on creating in-person retail experiences stamped with their own fingerprint – creative, memorable and, most importantly, buzzworthy. These shops latched onto the word "experiential" and ran with it, emphasizing value-add services and tailor-made experiences that sometimes even elevated retail to theater, and cracked the code of the diminishing brick and mortar world in the process. Shoppers were invited to browse the merchandise with a brand-stamped latte in-hand, test mattresses by taking naps in-store (music and face mask provided) or better yet enter a store through a giant tube slide for an Alice-in-Wonderland-type effect.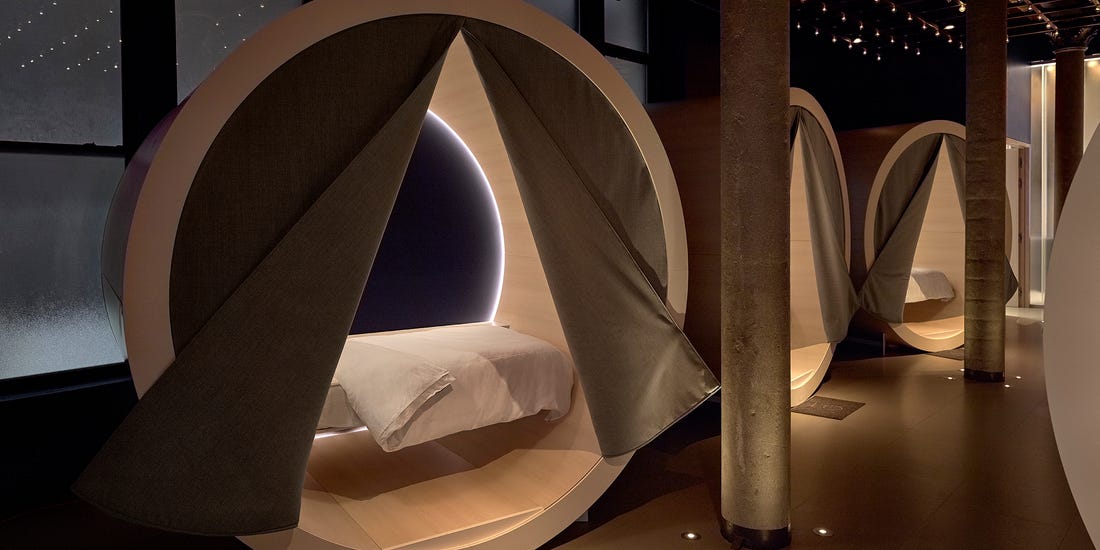 So now what? Is that momentum lost?  What then happens to the physical experience, to the brand? How do we create these types of intimate relationships when the hallmark of experiential marketing – the physical space – is temporarily shut down or, worst case, ceases to exist? The fast answer is to bring the brand to the consumer. This action may seem simple in theory, but you'd be surprised by how many brands get it wrong, time and time again.
Your physical space may be closed but the demand for experience is stronger than ever.
Locked at home and practicing social distancing, consumers nationwide are looking for ways to entertain themselves, and they're allowing targeted brand experiences to fill their time. From virtual wine tastings to Zoom window shopping, consumers are latching onto any semblance of normal, turning a distant physical experience into a virtual reality. But in order to successfully extend your brand into new territory, you have to have a solid brand to begin with.
First step, you need to make sure you have the brand basics down.
Without a good foundation, the structure tumbles. We all know this. The key to a solid brand foundation is knowing what you stand for, how it makes you different and who will benefit the most from your purpose. Having an intimate understanding of these aspects of your brand will allow you to build brand touchpoints that have a succinct, coherent message which, when done right, can cut through the noise and create a distinctive brand experience. The crisis has forced us all to re-evaluate whether we know the answers to some fundamental questions – and whether we need to update, adapt or change our thinking wholesale to stay in the game. 
W

hat do you stand for – do you need to adjust your story for the new context?

A distinct brand point of view should be the backbone of every decision you make. It's what keeps you focused and motivated to make the right decisions toward fueling business growth. It is your personality, your story – it's your reason for being, your mission, your message. All brand touchpoints you create should be hinged on this story, always driving home why you exist and why you matter.
Why are you unique – has the shift to digital and at home made it harder to demonstrate this?
Knowing your competition is instrumental to knowing how you can differentiate yourself. Consumer demand has created a congested marketplace that makes it difficult to carve out a distinct space that's just for you. This was true pre-crisis. But now, in a world where your brand experiences are being delivered by couriers you don't employ and channels you don't own, you need to re-evaluate the landscape to really understand how you can stick out from the crowd.  This means understanding how your value proposition, innovation and thought leadership compares to others in your category – and how to make it stand out in an economy focused more on in home than ever before.
Who is your target audience – have their behaviors and needs changed (for good)?
In other words, who are you selling to? Chances are you already know who your consumer is. Are they Gen Z, or Baby Boomers? Where do they live? What other brands do they care about and WHY? What are the key changes in behavior that you need to tap into to connect with them in a delivery first world? We've heard a lot of folks say now is bad time to be researching with consumers – but if you want to understand how they view your brand in the at home and digital context, we'd argue that right now is the BEST time. Understanding questions like this will help you establish a distinct brand that truly resonates with your key demographic.
A successful brand experience amidst COVID-19 – no matter what industry you are in – hits on four key elements:

Consumers want to feel cared for by the brands that they choose, often on a personal level. Choosing a brand is like choosing someone to be in a relationship with. What makes it YOUR sushi restaurant? Right now, people feel alone, scared, sometimes even helpless – and food is often a language of love. Wrap up a warm, cozy meal with a personal note? You've likely made a long-lasting customer.
The massive consumer trend toward authenticity doesn't halt with a national shutdown. Consumers continue to demand brands with an authentic and transparent purpose, no smoke and mirrors or supporting a cause for the sake of it. Choose your purpose, stick to it and drive it home in every which way you can.
Trust is increasingly an issue as consumers are inundated with conflicting information on a daily basis from the news media, social media and even their own friends and family. Brands need to be a source of no-think comfort. Be transparent in your business practices, shed a light on how your production facilities are run, tell your consumers if you've laid-off workers. Be open and honest and that tone will reflect in your brand image.
Now more than ever, brands need to present themselves safely. This means that all rules and regulations put forward by the CDC and FDA are strictly followed, no exceptions. Think about smart partnerships – like Hilton have with Lysol. Be transparent about how your business follows these rules: showing how your food is prepared, packaged and transported will help consumers feel not just okay, but good about choosing your brand. 
To inspire you to think differently, here are two of our favorite examples of brands that are doing it right amidst all the craziness and uncertainty:
The following brands are winning with consumers through either physical or digital touchpoints. Their marketing initiatives and willingness to adapt are keeping them relevant, even while brand experiences are limited to the four walls of consumers' homes.
SugarFish: Best in class for unique and unforgettable food packaging that translates its dining experience to the home environment.

SugarFish, the LA – and most recently NY – sushi hotspot, has neatly packaged a sushi experience that consumers typically only get at a first-class Japanese restaurant – one with masterfully trained waiters and chefs who tell you how to craft the perfect bite: Squeeze a few drops of lemon on this one, but don't dip it in soy sauce, dip this one in soy sauce, but with no wasabi. Now anyone in LA or NYC able to pay the premium can have a similar experience while in cozied-up in their pajamas at home.  
Immediately upon unboxing Sugarfish delivery, consumers see:
1. A beautiful tray of neatly packaged fish, nothing broken or spilled, the tray divider allowing for transport with limited damage, and
2. A "how to" guide that suggests the best fish and condiment pairings for the best dining experience – each ingredient accompanied by brilliant photographs for easy legibility that immediately draws the eye.
The box itself is far from the black plastic container typical to most restaurant delivery. The picture speaks for itself: white packaging with minimally branded design that's simple, crisp and clean. Now more than ever, consumers want products that imply cleanliness, even in the realm of aesthetics (consider the alternative of messy packaging and food that appears thrown together).
Our only advice to SugarFish is to provide more information on pack about their safety practices and sourcing of fish during COVID. Beyond communicating safety, this brand absolutely does it right, creating sensory delight for consumers when they need it most.
Bien: Best in class at turning in-person shopping into a virtual reality.

This Swedish menswear store is leveraging Zoom to allow customers to "window shop" their store and have a "face-to-face" shopping experience with sales-associates, a feat many brands falsely assumed impossible during COVID. The catch is there's no shopping involved whatsoever, which is exactly how the founders, brothers Hannes and Simon Hogeman want it.
When interviewed by Vogue US, the brothers heralded their Zoom "window shop" as an opportunity to connect person-to-person vs. a sales pitch: "It's meant to be a community thing more than a shopping experience, because you can't actually buy something over Zoom…I think people think it's nice that we have opened up and are transparent. We're a small, independent company, so they can actually talk to someone who is one out of 20 people who work in the company and get a connection."
This is the type of authenticity and transparency that positions a brand as an unforgettable mainstay in consumers' lives. Bien understands that you can't put a price tag on connection, especially in this moment. By offering a point of contact, a window into normalcy (shopping IRL), and a fun outlet for discovery – and all for free – the brand has rightly repositioned itself as a community builder that truly cares about its consumers.   
The launch has been so successful that industry-leading fashion brands are taking notice, with many of their marketing directors calling the Hogeman brothers from across the globe to learn more about what's behind the buzz. Their success is not marked by growing sales but by building a brand beyond dollar exchanges – a brand that maintains enough of a steady income to continue past the pandemic, having created a new global identity in the process.  According to Vogue US, this initiative has inspired the brothers to consider continuing virtual tours for consumers across the globe even after the store reopens and life resumes as normal.
This blending of virtual and physical, imagination and reality, is ingenious. And it also goes to show you that you don't have to be a Target or a Macy's to offer something truly unique to your customer.
Distinctive, human brand experiences ARE possible, online and at home
The examples above demonstrate the art of the possible for retailers and restaurateurs in a world where the physical in person experience no longer dominates. So, as you consider the steps you need to take to reintegrate your store, digital and at home brand experience, think on how you adjust your experience to match changed behaviors and consider investing in new sources of insight around the sensory experience. We're doing this for brands globally right now – don't get left behind.