Overview
We have partnered with SSP Group, the food travel experts, for over 10 years, helping them to understand the food and drink needs of global travellers and to demonstrate this to decision makers awarding tenders at major airports and train stations.

Challenge
SSP came to us in 2007 with a challenge: help them build an insight-driven approach to category leadership, to better optimise their portfolio of brands (which now stands at over 450 names) and demonstrate industry leading consumer understanding in tender situations around the world.
Solution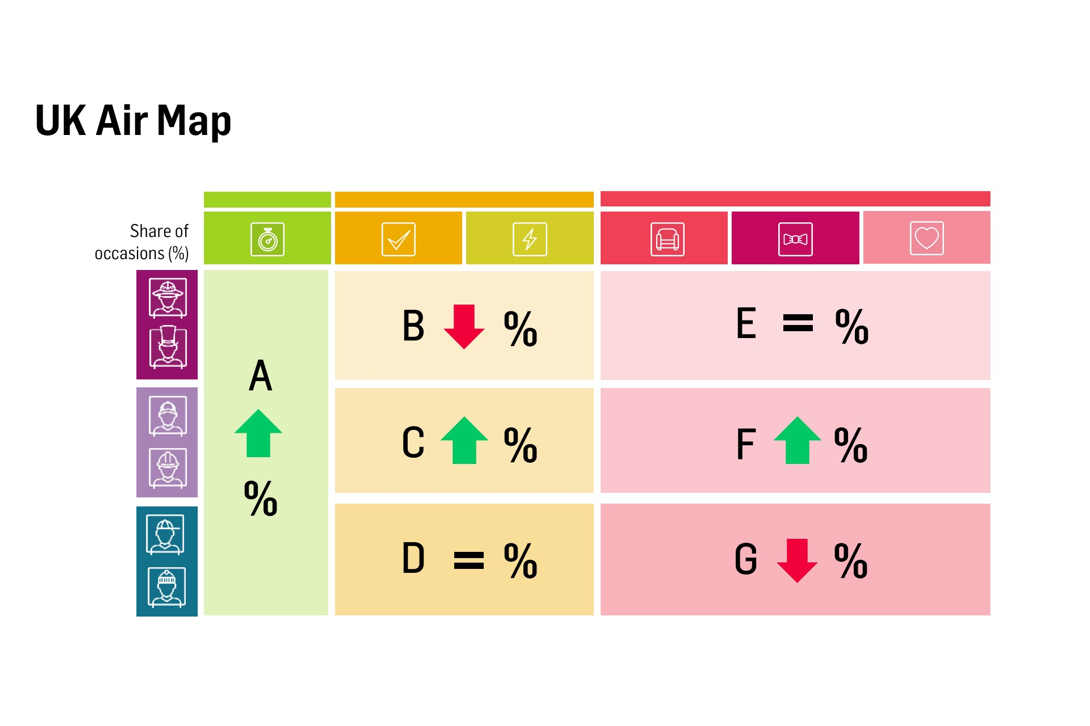 Over the past 10 years Clear has surveyed over 33,600 travellers globally, building a universal map of the global travel food & beverages market. We identified distinct customer segments based on needs and attitudes in different travel occasions, both at a global and specific location level. This has then been updated and refined over time enabling us to track emerging trends and include new markets. Our work gives SSP clarity on how to win in different travel hubs, with the right experience and brands for the most valuable customer types and occasions.
Result
Working with the senior team, we've embedded the segmentation in the business to create a rigorous and evolving model of the global travel food & beverages market and an objective framework for investment decisions.

SSP has won and retained tenders using this insight – adding over £1bn in additional annual revenues since 2012.