Overview
We helped Timberland unlock growth by delivering a consistent global experience refocussed around its core consumer.

Challenge
Timberland was struggling with flat sales and was losing market share in the US, its biggest market. Its global marketing had become confused with mixed messages and product strategies across disparate consumer groups – hip-hop, outdoors and fashion – and multiple global markets. To deliver consistency for the brand, we needed to rediscover the core Timberland consumer and build the experience around them.
Solution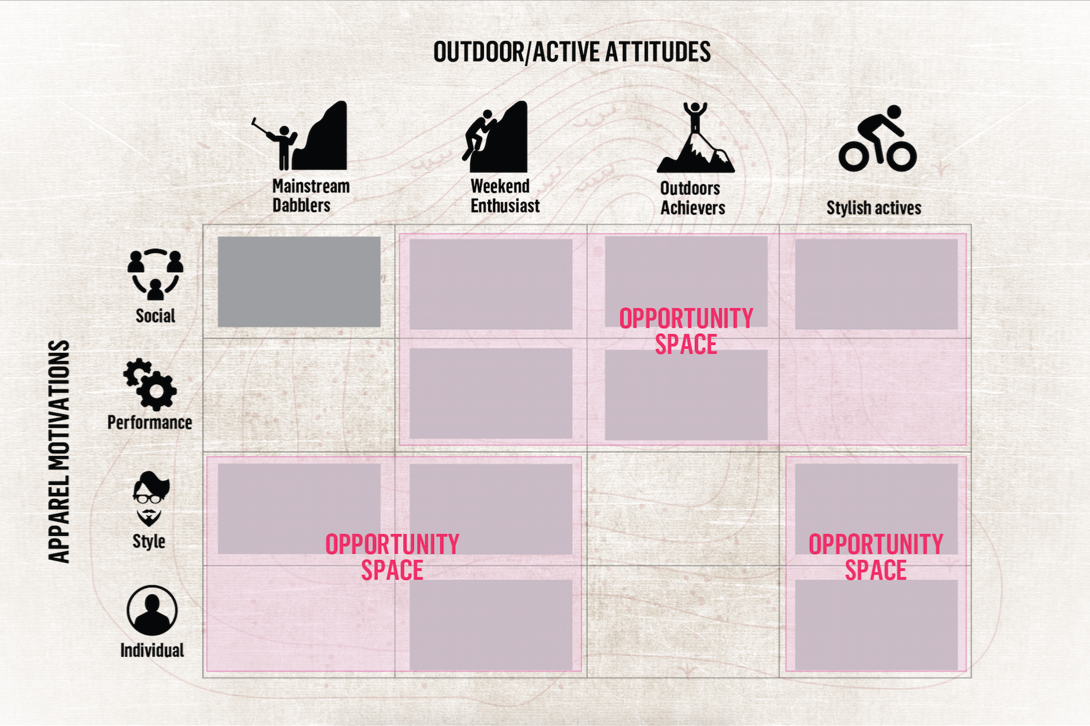 Through comprehensive qualitative research across 6 countries, we discovered that Timberland lacked technical credibility among hardcore outdoor enthusiasts, but had a casual versatility that resonated among a core segment, Outdoor Lifestylers. These are style-focused consumers who engage in everyday outdoor occasions.

Result
With newfound clarity on the global target, Timberland refocussed its product assortment, revamped its merchandising strategy, and crafted a consistent global message. Sales improved in every global market and every product category – with a profit margin increase from 2011 to 2014.