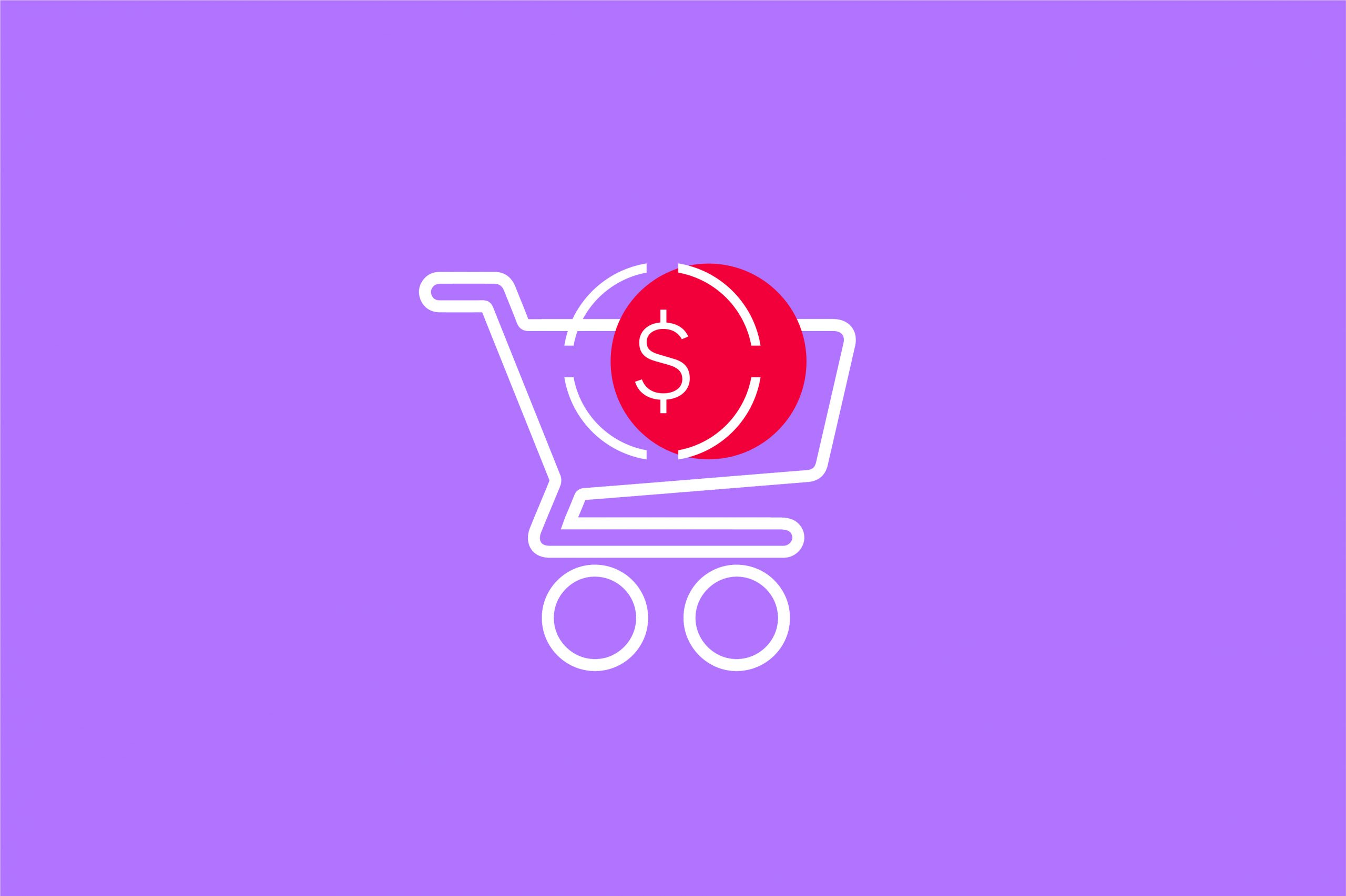 The Creative Brief is #cancelled
Here's why you shouldn't mourn its passing

Why do some of the best designs fail to impact behavior the way we expect?
We've all seen them. The brands that offer something truly new in the market. The ones that undergo a brave reinvention to adapt to the changing needs of modern consumers. But somehow there's a disconnect, and what seemed a bold and strategic step forward for the business ends in huge losses, negative press, and apologies to consumers.
There are classic examples of failure, ranging across consumer categories and demographics.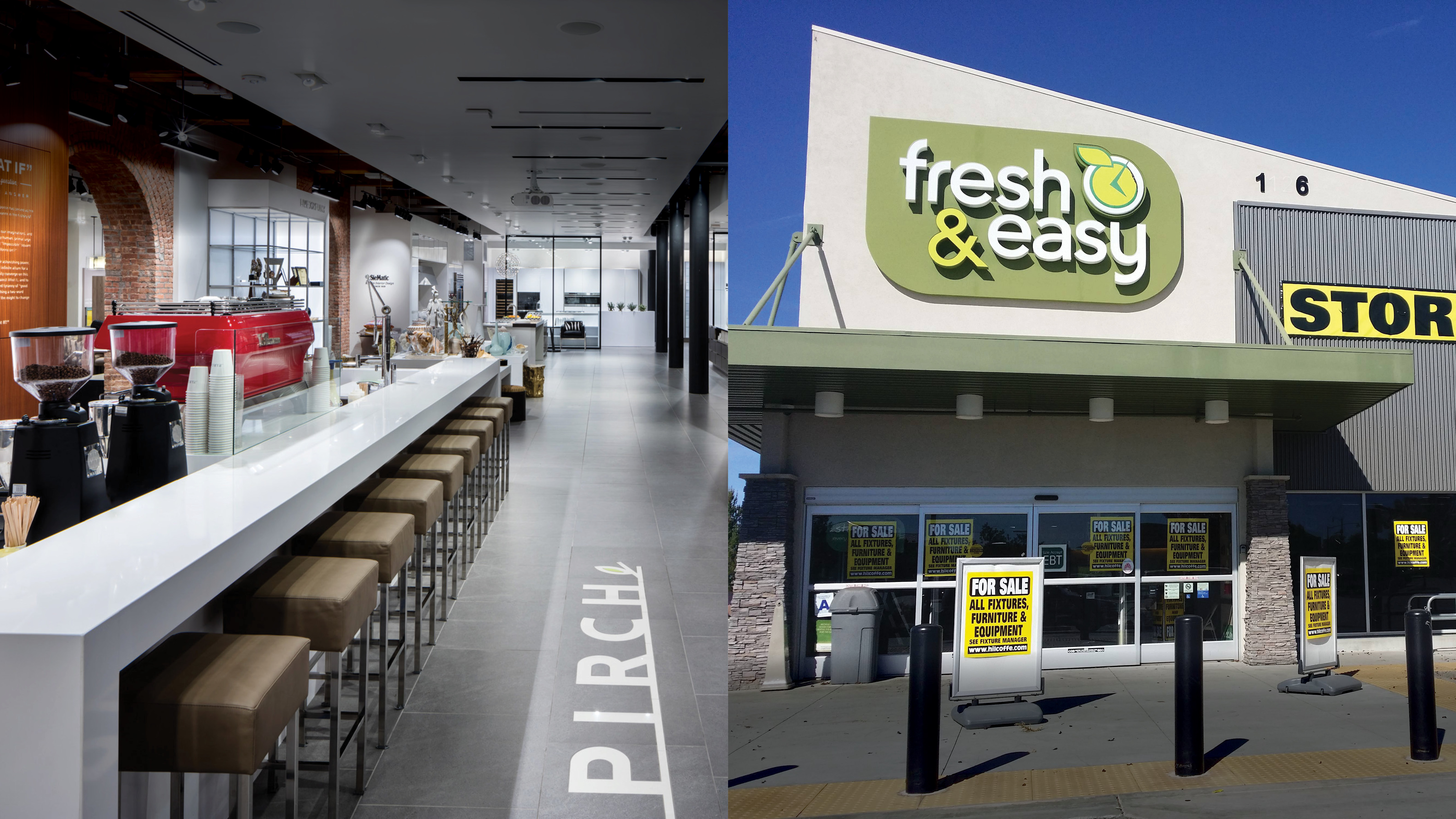 Stores like Pirch or Fresh & Easy checked so many of the boxes: offering engagement & experience, acting as disruptors in their categories, certainly responding to evolving customer expectations. But they failed to drive enough traffic, and ultimately convert enough sales to maintain the pace of expansion with great cost to their businesses.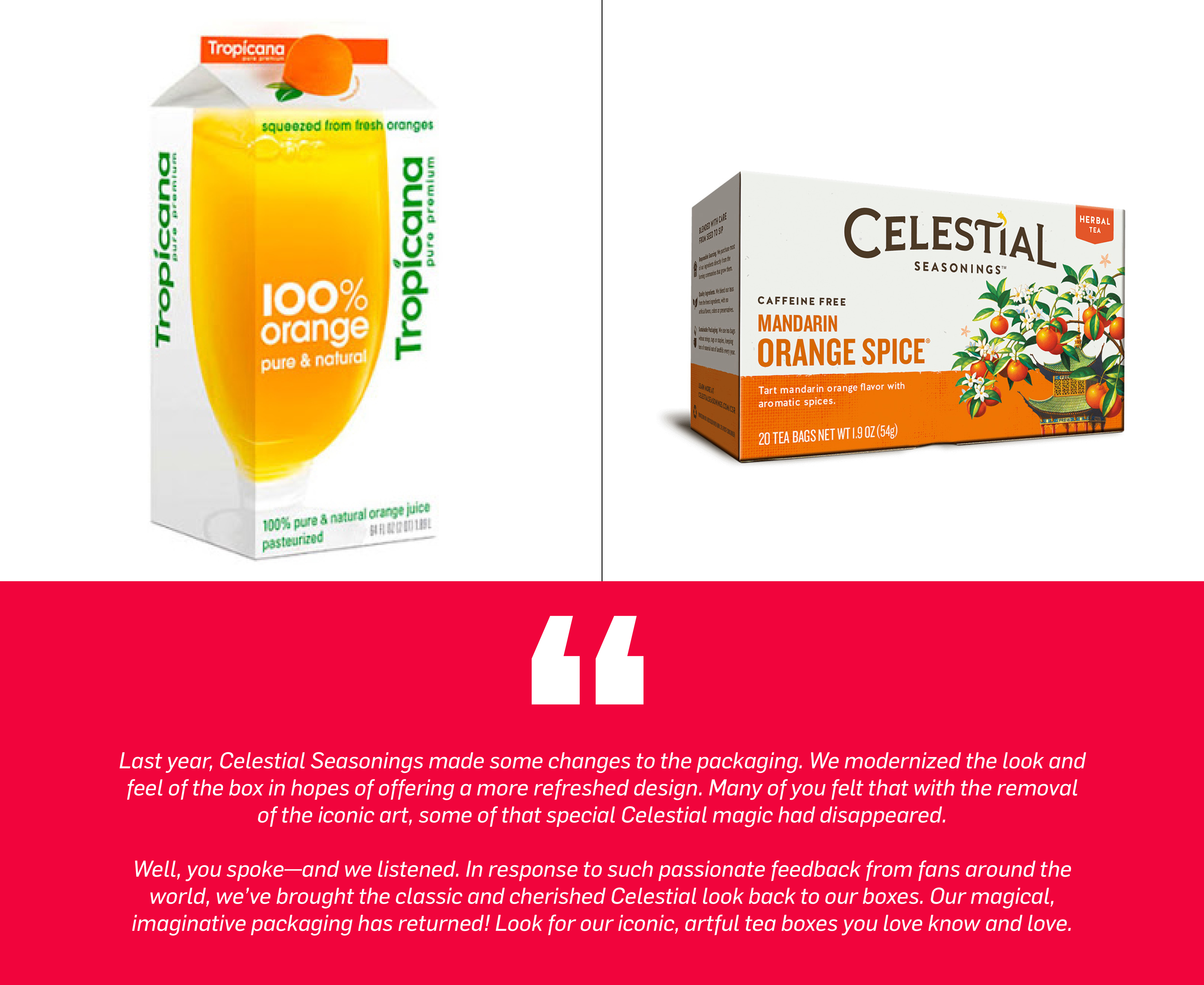 Even when brands seem ripe for a refresh to stay relevant, it's important to consider the underlying factors that drive choice and loyalty – the unspoken drivers that factor in shopper behavior. High-level consumer research may conclude that a brand is tired, stale, even unnecessarily juvenile and old-fashioned. That it is not appealing to that oh-so-desirable younger and more modern consumer. That it doesn't leverage iconic cues to establish flavor and sensory expectations. Yet this same brand may fail spectacularly with refresh initiatives, leading to new products being pulled from shelf and a barrage of ridicule in the media and social channels about how the brand doesn't understand its consumers.
However, it's often more likely that the brand doesn't understand the connection between its consumers and their shopping behaviors. The failure in execution comes from the disconnect in understanding what customers want, what they expect from a brand, and what they actually need it to deliver.
Success comes from navigating the intersections and connections of brand, consumer, shopper and experience to uncover the triggers and influences that drive both choice and behavior, while eliminating the potential to disappoint and confuse. If these factors aren't considered in totality, strategic value is lost at every step along the way. 
That's why to me, the creative brief is an outdated and ineffective notion that should be put out to pasture. It creates a false construct in brand and marketing departments the world over – that the process of building a brand experience is linear and that the role of design is in execution, and execution alone. When brands operate on these principles, failure happens. Failure to connect. Failure to understand. Failure to deliver against the needs of your customers.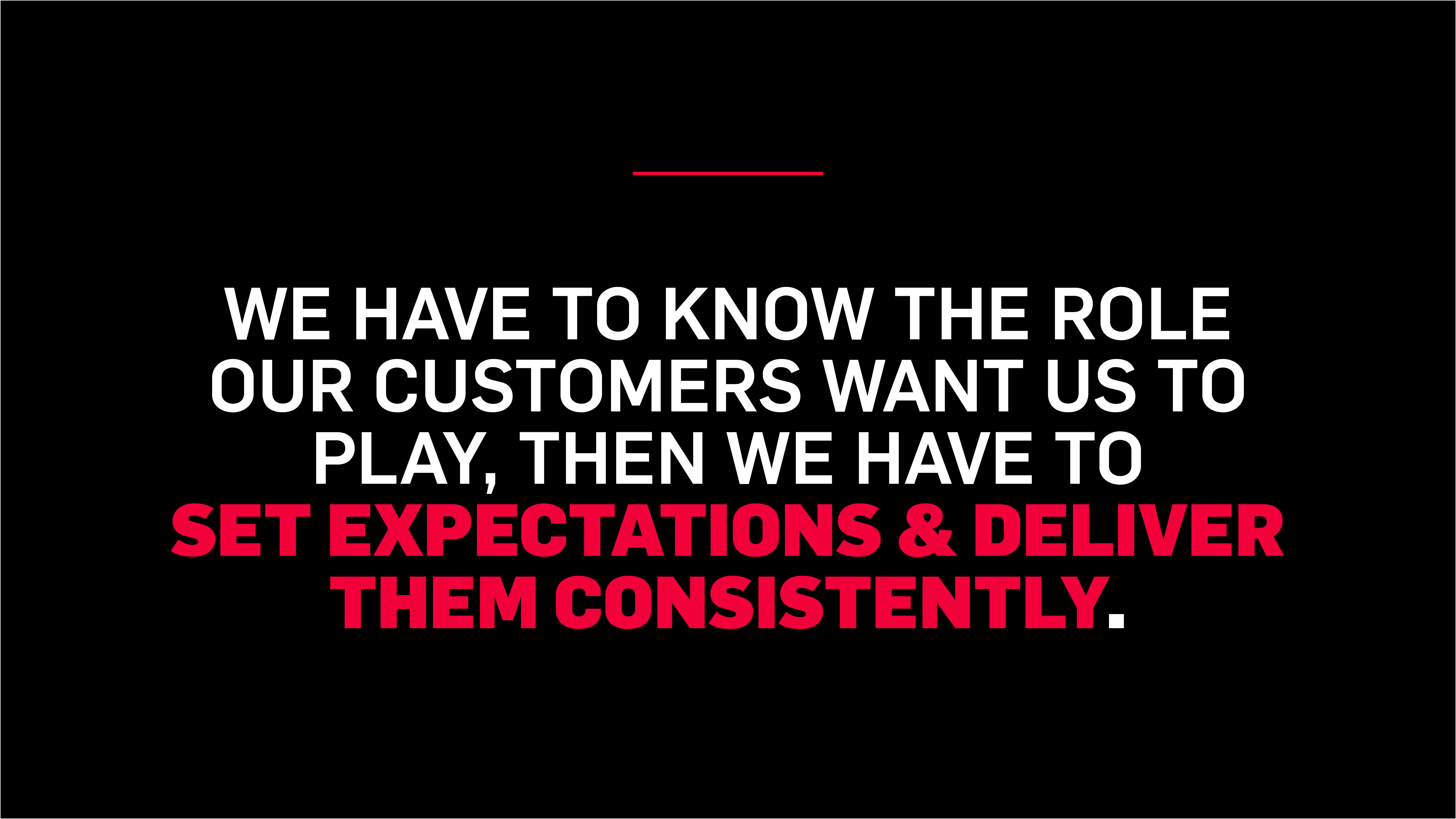 As designers, we have to know the role our customers actually want us to play, not just what they say they like. And then once we know where to focus our efforts and budget and how to best execute against that, to make sure we're uncompromisingly consistent in our experience. Because we know that trading consistency for innovation is a risk without the proper foundation in place.
Connecting the dots with strategic design delivers sustainable growth.
Design holds the opportunity to connect the dots between consumer & shopper, brand & experience, and strategy. It's what allows brands to cut through the noise and deliver against the opportunity in a compelling and memorable way. So this is me, reminding you all that designers should be in the room at the start. In the middle. At the end. At every point throughout. Not just looped in once the insights have been gathered, the strategy developed and the course set.
4 KEY PRINCIPLES FOR EMPLOYING STRATEGIC DESIGN  
1: Ensure depth of insight as the foundation of design.
It might seem obvious – but integrate your design team with uncovering insights from the very beginning. This is a huge point of handoff where strategic value is often lost. Where findings are misinterpreted, and connections don't translate. If you're uncovering insights, but not understanding implications for execution, you're probably missing something.
First, understand both your consumer & shopper. Dive into their stated and inferred behaviors, and by creating connections to other possibilities – consumers don't know, and have a hard time imagining, what is not already familiar. Shop with them. Talk with them. Eat with them. And do it as a team – designers, strategists, clients, UX people – everyone, together.
But insights aren't limited to direct consumer inputs. Understand the broader landscape of opportunity & inspiration. Explore category codes and cues and white space to exploit. And finally, uncover the business capabilities and competitive advantages, as those foundational rights to win are levers for designers to pull in executing against consumer needs.
2: Have complete clarity around the brand.
You can't design a product or experience without deep understanding and clarity around the brand. And in fact, you develop a stronger brand when you consider impact of every brand decision to the ultimate experience, when you leverage design implications to help gauge brand potential.
It's not only about crystallizing what a brand stands for and why it exists.
The opportunity is defined within the brand before it's realized in the experience, including the core of what will make the brand unique, memorable and ultimately connect with consumers to drive desired behavior. And part of that clarity is in exploring how to effectively translate the brand into compelling verbal, visual and sensorial expression.
3: Define the ideal experience before you even begin the development process.

Why does this always seem to be the last thing brands consider? Blueprinting the experience is perhaps the most important step of strategic design, and one that often gets overlooked or reduced to a design 'brief.' Strategic design is so much more than intuition, interpretation and inspiration, though certainly each of those are essential  to the process as well.
If you're not defining each aspect of the ideal product or experience before pulling the trigger on beginning the design development process, you need to be asking a lot more questions. What experience principles bring our brand to life and deliver on our consumer opportunity? What is the right flow or journey? What messages matter, and when? How do we innovate, elevate or improve key aspects of the experience? What are the signature and memorable moments of our brand?
Defining to this level before putting pen to paper establishes the jobs to be done by the product or experience and ensures focus of creative concepts – not to limit exploration, but to enhance it.
4: Take an iterative approach to execution.
Explore options through the design process that connect the dots in different ways before narrowing in on the ideal solution and then build prototypes to uncover nuances in execution.
Before launch, take time to embed the designs within the organization and operationalize the needs to deliver the experience. Test and learn to validate what's working, and what can still be improved before full rollout.
And then accelerate launch into market, confident in the experience and how it will deliver the full strategic value of the opportunity. Continue to evaluate, monitor and adjust over time through flexible design solutions – reengaging in the strategic design process to continually evolve the experience for improvements, innovation and ongoing relevance.
Ultimately, it's about maximizing the value of growth opportunities through strategic design.
It's about eliminating points of handoff and capitalizing on potential from insight through execution to effectively deliver what customers want, expect and need from a brand.
Ensure relevance & differentiation through strong insight

Establish expectations through a clear brand offer and expression

Consistently deliver on those expectations by strategically defining the ideal, comprehensive experience

Continuously learn & evolve, embarking on an ongoing re-engagement and refinement cycle
This is how confidence is maintained in driving consumer and shopper behavior.
This is the value of strategic design. And it's why the creative brief, as it has been used for decades, is officially #cancelled.