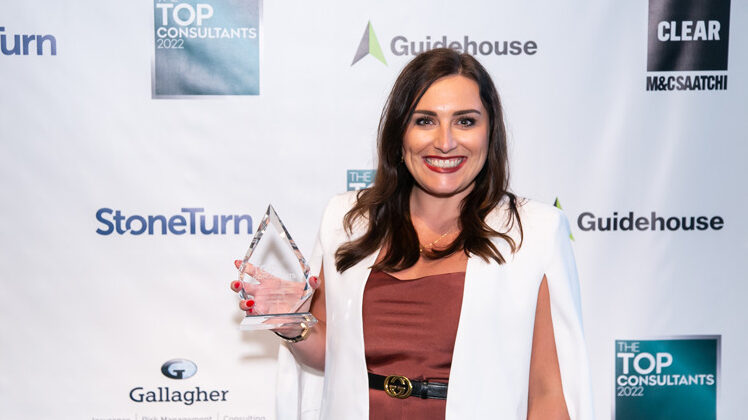 Rhonda Hiatt named 2022 Top Consultant
Clear's CSO recognized for Excellence in Client Services
Award-winning global growth strategy consultancy Clear M&C Saatchi ("Clear") has announced that Chief Strategy Officer Rhonda Hiatt was named a 2022 Top Consultant by Consulting Magazine.
Since 2000, Consulting Magazine has identified the most influential practitioners in the consulting profession. Top Consultants differentiate themselves by their ability to innovate, deliver the highest level of client service, define what it means to be a "trusted advisor," and create positive change for their peers, their firms, and the industry.
Hiatt has been honored in the category of Excellence in Client Services. As Clear's Chief Strategy Officer, she is responsible for the growth strategy and trajectory for six global offices and has worked with clients on brand, experience, and innovation challenges across sectors for 18 years.
"It is truly an honor to receive an accolade that sends such a powerful message about what it means to build working relationships that endure through projects, business models, and the passage of time," Hiatt commented. "I'm so grateful for the opportunities I've had to partner with amazing brands alongside incredible people – from clients to our team at Clear."
"Rhonda is an inspirational and collaborative client partner, to the point of becoming an extension of clients' teams during projects," said Damian Symons, Clear's Chief Executive Officer. "She is an exceptional leader who has created transformational results for our clients and significantly contributed to a record-breaking last year for Clear in North America. We are thrilled to see her work and dedication being celebrated in this way."
Hiatt was recognized alongside fellow honorees at Consulting Magazine's Top Consultants awards dinner in New York this month.