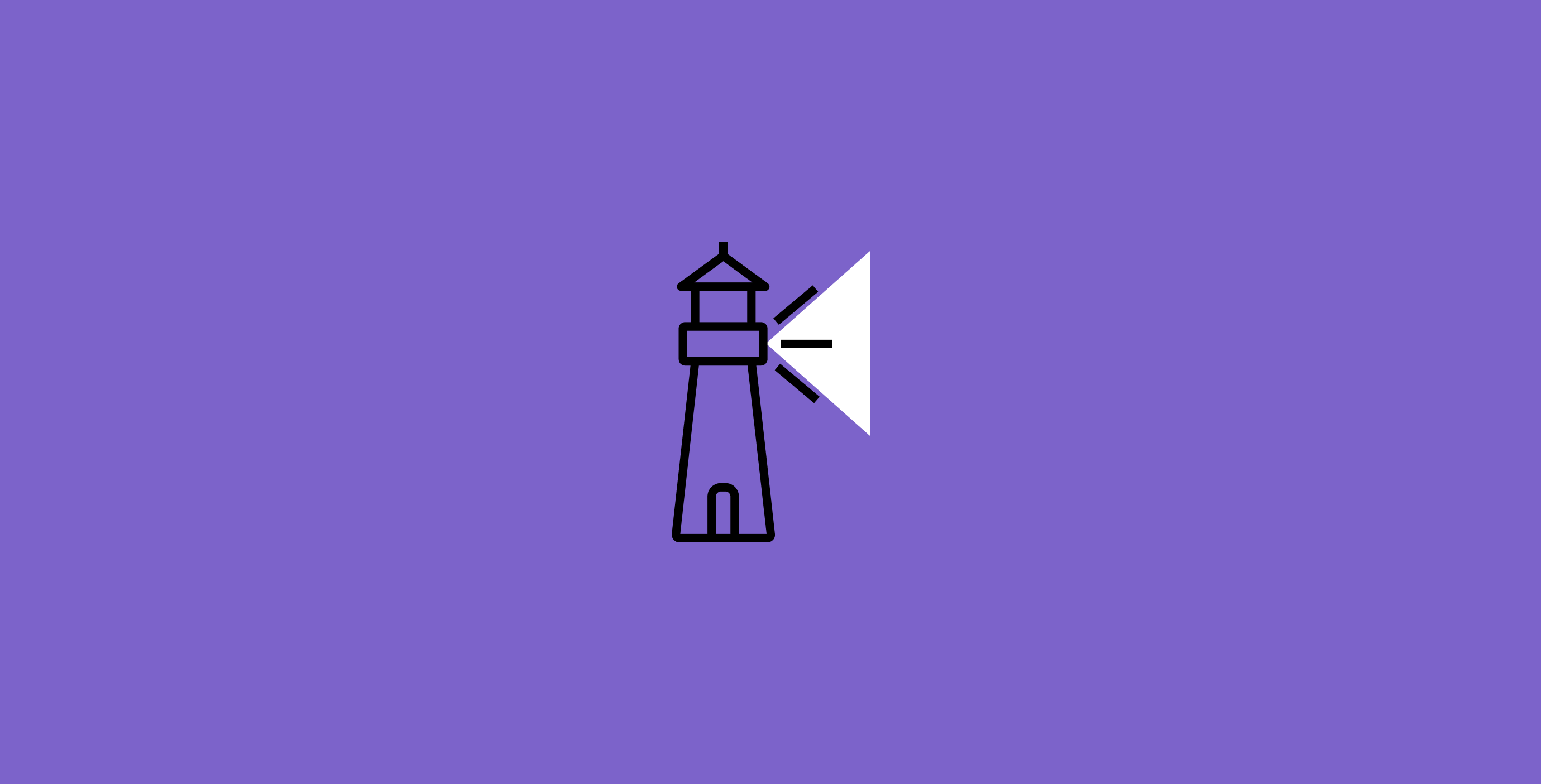 5 simple steps to a stronger corporate purpose
A Clear summer challenge
It's August, and we know what that means.
It's that time when everyone seems to magically disappear from their offices on both sides of the Atlantic for the best part of a month. If you're experiencing this annual phenomenon, you're likely to have found those rare pockets of free time that manage to elude you for the rest of the year. It's the perfect opportunity to do a crucial exercise: take a step back, evaluate your brand's corporate purpose, and see how it's held up for the first half of 2021. Regardless of whether work has slowed down for a few weeks or not, we've put together a handy five-point checklist to help frame your approach, based on a recent event we co-hosted with tml Partners on purpose.
Think of this as a multipurpose (pun intended) starter for ten from business leaders who are working through the same challenges – and important opportunities – that corporate purpose presents.
1. Ask what your purpose is.
There's a great story about corporate purpose, and perhaps somewhat surprisingly, it's also about the pharmaceuticals industry. Jay Jakub, Senior Client Advisor and Chief Advocacy Officer at the Economics of Mutuality, shared what happened to Novo Nordisk when they repurposed their purpose.
The global healthcare company took the typical descriptive approach to their purpose – "we're going to sell more insulin" – which didn't make them distinctive in their space and amongst their competitors. Then they had a radical change of thinking: they repurposed themselves to say they wanted to "drive change to defeat diabetes and other serious chronic diseases."  This completely changed not only the management behavior but also the perception amongst all their key stakeholders; suddenly, they were working alongside each other in a common war against diabetes. It almost seems counterintuitive because if you're a company that sells diabetes medicine and you cure diabetes, you could potentially be out of business. Instead, there was a massive increase in Novo Nordisk's performance after it repurposed itself.
Purposeful action: It's the perfect example to illustrate what we're getting at with this first point – it's absolutely critical to sit down and define what's guiding your business and what customer-centric question or problem you're striving to answer with your offering. Revisit what differentiates you and the experience you provide. 
2. Be honest about whether your purpose is doing what it's supposed to do.
Are you cultivating purpose that drives real impact, or is your purpose sincere but hard to action – or worse, is it artificial and generic? Your purpose must be actionable at a business unit level, but it's a common misconception that you have to trade profit to do good for people and planet. The solution? Be an "egotistical utilitarian," a term coined by the inimitable Matthew McConaughey: in other words, find a way to marry your brand's purpose with the ability to satisfy shareholders.
Companies also need to listen to figure out how their purpose is landing. As Louise Shield, Santander UK's Director of Corporate Communications, pointed out, Santander's thousands of global employees are the ones on the front lines seeing if the brand purpose is working, and where it needs to be refined. Creating a virtuous circle of feedback will have the dual benefit of getting employees engaged in living your brand purpose and providing valuable insights into how your purpose is being delivered and received by your end customers.
Purposeful action: Your purpose needs to be realistic, authentic, and lasting. Ask yourself where your brand falls on the below graph, and why – put the same question to your employees and a handful of friendly faces on the customer-side. Assess if you're where you want to be: if not, start working out a plan to get there. If you're already there, consider what other aspects you could explore and who else might be able to tell you whether their experience of your brand is positive or in the dreaded "expectations vs. reality meme" camp.


3. Make sure that your purpose is part of your strategy.
What do corporate purpose statements, Lou Pearlman, and Bernie Madoff have in common? If the words "Ponzi scheme" came to mind, you're spot on.
As Jay put it, when purpose isn't about strategy, it becomes hollow – like a "purpose Ponzi scheme." This is when a company sets such a lofty purpose for its reputation that they know they can't achieve (or don't have the means to achieve) it. However, when they're eventually called out, they create an even loftier purpose, and the cycle continues. The reality is that, like all Ponzi schemes, this will eventually collapse, having the opposite effect of what was intended.
The good news? This wildly undesirable comparison can be avoided by executing purpose as strategy; it should be a partnership between the strategy arm of your brand and line managers in business units. Jay has a brilliant way of framing this: around every business activity is an ecosystem of stakeholders, and you need to think about co-creating value with those stakeholders instead of trying to extract value from them.
Purposeful action: Make purpose an "inside job," in the most positive sense of that phrase. Brainstorm ways to co-create value with your stakeholders, putting purpose at the center and building out from there.
4. Don't use purpose in your communications unless you're living it in every way.
We'll keep this one short and sweet: your purpose needs to be linked to everything from your business plan to your marketing strategy and communications. If it's not, you need to think again.
Even if you are truly living your purpose as a brand, question whether you're talking about that for the right reasons. Louise pointed out that they don't hide their purpose at Santander UK: they just don't make it a strapline. It's mentioned throughout their documentation, annual reports, and senior executive speeches, but it's not going up on posters because their goal is to live it, breathe it, and engage people. Rather than spending budget on a big advertising campaign, they're bringing their purpose to life in creative ways in areas that impact customers – like an anti-fraud campaign that helps to protect customers.
Purposeful action: Purpose can be a massive opportunity to build trust and relationships – but it needs to be woven into everything you say and do (and how you do it). Louise recommended posing this question to your team: "What do we need to do above and beyond, given the external circumstances, to really support our customers in everything that they're doing and the lives that they're living now?" Keep thinking about creative ways to bring that purpose to life and make a difference to the people who are counting on you, from your customers to your stakeholders.
5. Build purpose into your recruitment and talent strategy – and bring your employees on the journey.
The purpose experience gap doesn't just exist outside the workplace: it's also present inside.
Employees often feel disconnected from brand purpose – despite corporate communications efforts – because no one has talked them through how it relates to their day-to-day. Messaging will fall flat across the board if it's delivered in the wrong way and with the wrong approach at its core; the key is to fold it into your management, your tools, and the way you reward your teams. If your employees don't feel like they know exactly what your brand purpose is or how to use it, they won't use it at all.
Engaging employees isn't just a question of motivating them to build capabilities; companies also need to equip and empower them to do things differently. Richard Pash, UK Chief Customer Officer at Zurich Insurance Company Ltd, pointed out that many businesses have traditionally been financially-focused, and flipping that to a purpose-led or customer-led focus is a journey. At Zurich, a hands-on approach to building capabilities – including practical case study programs and speakers – has been key to taking that sense of purpose from abstract to something concrete that's having a big impact on how the business is working.
These considerations have a significant impact on current and future employees. When the world was put on pause last year, it was a powerful time of reflection and reevaluation for individuals about their roles, who they work for, and what they want to achieve. A lot of businesses got their approach to employee engagement and internal communications wrong, and purpose has an important role to play in recruitment as well as retention. tml Partners' Emma Morrison pointed out that people want to work for organizations they feel good about promoting and feel on board with beyond policies and intentions; they want businesses to actively contribute to society, and they want to see the receipts.
Purposeful action: Employees want to see that purpose is fundamentally ingrained into the business, offering, and culture day-to-day. Approach your employees for their own feedback as well as your customers: having an ongoing, frank dialogue about brand purpose will yield powerful results, both internally and externally. 
The bottom line
Purpose isn't a slogan – it's your brand's way of being, doing, and evolving in a modern context. In Louise's words, "purpose should be your guiding light in every meeting and behind every decision."
Need help with finding that lighthouse, figuring out how to keep it on, or anything in between? Get in touch with us.
3 asks, 3 answers
Fancy a deeper dive? You can watch a recording of the recent event we co-hosted on purpose here.
Interested in finding out more about Clear's business, brand, experience, and innovation consulting? Drop us a line.
Want to know when we're hosting another event? Follow us on LinkedIn.