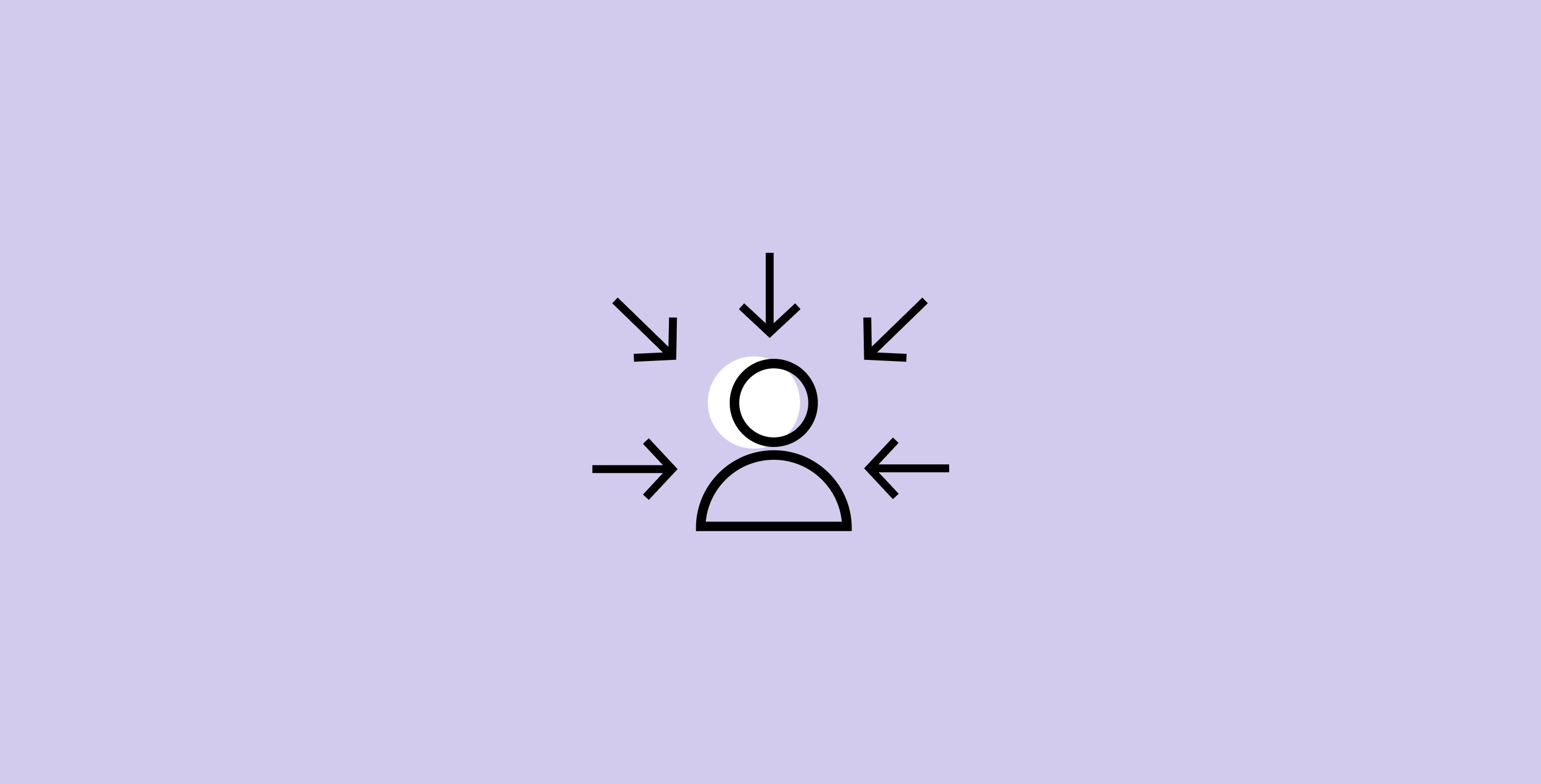 Direct-to-consumer: Explore or ignore?
For marketers and brands focused on growth, it's a key question in '22
Direct-to-consumer (DTC) is one of the latest in the list of possible market disruptors. But is it truly a disruptor or more of a distraction for organizations desperately seeking new paths to growth?
For marketers and brands focused on growth and customer experience optimization, it's an essential question to explore, given that DTC e-commerce sales are set to reach $151.20 billion this year – an increase of 16.9% compared to 2021. [1]
But first, let's go into what Direct-to-consumer is – and what it really means
Direct-to-consumer is a recurring theme in conversations with our clients, but definitions can vary, and the strategic role DTC channels play often depends on the specifics of your business model: how you make money.
There are a variety of approaches – like when a brand uses Uber Eats to manage the delivery side of the equation – but in its simplest form Direct-to-consumer is defined as the practice of creating and maintaining a direct channel through which consumers can purchase your product or service, without needing to visit a third-party website, store, or app.
With that in mind, Direct-to-consumer could mean more control over (and less dependency on) a complex value chain. Think of the possibilities: more margin without having to pay to play at major retailers and platforms, more opportunities to manage your consumer data, more chances to meaningfully connect with consumers, and more efficiency in product planning and pipeline. All of this ultimately boils down to more growth.
On the flip side, is "more" really more? More control may seem like an attractive option, but for all its positives, Direct-to-consumer has a dark side. It's a demanding framework to win within, and control also means that your organization carries everything from the customer acquisition costs to the inherent risks.
The truth is, no one really knows. As the way we buy goods and services continues to evolve, there's no single winning play to access growth. Even behemoths like Amazon are facing significant challenges, and let's not forget the many apparel brands like Delia's – the original DTCs – that have long-since perished or are struggling to stay afloat.
COVID accelerated digital change in the world of consumer goods, thoroughly stress-testing the thresholds of most organizations' supply chains. At the same time, it has opened up new channels and ways to shop, rapidly shifting consumer and shopper expectations – and permanently changing the future of retail.
Clear M&C Saatchi, MCD Partners, and M&C Saatchi One-to-One (formerly LIDA NY) put our heads together to unpack that DTC box and explore what's beyond the pastel packaging.
Two critical perspectives
To evaluate whether Direct-to-consumer is the right move for your particular organization, you need to consider two perspectives: the "outside-in" and the "inside-out."
The outside-in perspective: Market and consumer
We all know consumer behaviors will continue to shift in our ever-evolving reality. Earlier this year, Clear did a piece on the big shopper shift, discussing the major changes and new tensions brands need to solve for. There are two key takeaways from this shopper shift thinking that are directly relevant to this discussion.
Going back to basics on brand strategy

Knowing how and why you're useful in the market is something that merits constant re-evaluation, especially when the market itself is in constant flux. At the core of this is understanding what drives value for both your brand and your shareholders. Would a Direct-to-consumer pivot…
steadily build margin for your brand and business?
enhance the experience for both existing and potential consumers?
reduce risk across your current channel strategies?
create competitive advantage in the marketplace?
If the answers to these questions aren't clear, then brand and growth strategy is the place to start.
Gathering living and actionable consumer insights

No matter how the world evolves, brands must continue to adapt accordingly. Consumer brands and the marketing industry have gotten really good at embracing consumer insight – at a point in time. However, as the pace of change intensifies, moment-in-time research is no longer enough. While some major aspects of consumer behavior are changing at a slower pace, many are moving at warp speed.
For example, who would've guessed the QR code would come back to North America with a vengeance? Back when it was first introduced, there wasn't the right use case for the technology or the proper tech infrastructure in place (remember when we had to download an app just to scan QR codes?). Now that this infrastructure exists, we're seeing a very different story play out.
Here's another important consideration: while the industry is pushing for Direct-to-consumer, how do your consumers feel about it? If they could no longer purchase your product through their normal retail channel, would they still be able to find you? Have you built strong enough brand loyalty for them to proactively seek you out? Are you willing to meet their latest retail expectations (such as next-day delivery, free shipping, or free returns) in shopping for your product?
The inside-out perspective: Capability and communication
The internal perspective is critical to determining whether your brand should invest in Direct-to-consumer. Once you've mapped out what DTC could mean for your current business model and growth trajectory, the next step is a mindset change.
DTC is more than an opportunistic maneuver for channel expansion. Conquering the complexities can pay dividends beyond simply increasing sales. It can create a vivid and measurable sense of what your business is capable of doing for consumers.
Just look at how these brands have used Direct-to-consumer to differentiate and create immediate value:
Tesla's DTC angle: Own the customer experience

Key message: Unlike most automotive brands, Tesla's concerns extend beyond your experience with their cars. They want you to have a phenomenal and empowering experience at every touchpoint along the car buyer/owner journey. What's more, they invite consumers to join them in shaping the future of transportation and transitioning to sustainable energy.
Warby Parker's DTC angle: Cut out the middleman

Key message: Warby Parker has a simple yet compellingly consumer-centric proposition: "We're bypassing the middlemen so we can reduce your cost for essential eyewear from $700 to $95." They went one step further in a way that was ahead of their time: consumers want choice, speed, and value, but they also want brands that make them feel good about their choices. Warby Parker's "Buy a pair, give a pair" scheme further cemented their appeal and regard in the market.
M&M's DTC angle: Personalization and customization

Key message: There's no need to fight over the blue M&M's when you can order an all-blue pack – you can even get your initials on them for good measure.
4Moms.com's DTC angle: Enhanced service

Key message: While 4Moms sells direct and through retailers, they handle repair and replacement parts for their products directly with consumers. This continued engagement shows that they care about the customer's experience.
Dollar Shave Club's DTC angle: Simple and sticky subscription model

Key message: Consumers were fed up with the traditional retail experience of buying razors, from pricing to buying replacements. Dollar Shave Club reduced (and capitalized on) this friction by providing value, curation, easy deliveries, and time that would otherwise be spent in drugstore aisles – all for a simple monthly fee. (The viral video that launched the brand didn't hurt, either.)
Most companies who aren't selling Direct-to-consumer today start their DTC journey by focusing on big picture motivations, such as "We need to be where our customers are," "We want to own the customer relationships," "We want the customer data," or "We can increase profits."
However, by changing your mindset around what Direct-to-consumer really means and refining its role in your brand growth strategy, a more interesting picture emerges. DTC isn't just about selling direct. It can directly facilitate:
More trials and experiments – meaning greater opportunities for product and service innovation.
Faster learnings – meaning increased efficiencies and being able to adapt to change quickly and effectively.
Direct consumer feedback – meaning higher consumer satisfaction rates in real time, increasing brand loyalty, and building a sense of community.
All of this can have substantial influence on multiple business areas, including product development, sales and marketing, and customer service. Rather than just using it to push existing products, you can use this direct channel to fundamentally enhance or change your business as a whole. It's there to be leveraged, providing entirely new ways to communicate with consumers, connect with their diverse needs, and run your organization.
Optimizing for transformational growth
As we consider the value of Direct-to-consumer and its surrounding ecosystem, let's take a moment to consider your existing communications, the data and tech you currently have access to, and how your future 1-2-1 strategies align with your business goals.
Ask yourself these questions: 
Are you enhancing your brand experience for individual consumers?
Do you really know how consumers are buying your goods and services?
Do you know how loyal they are and how connected they feel to your brand?
How are you using consented first-party data to optimize human connection?
Ask yourself that last question again – it's vital. Growth can be achieved by harnessing the power of owning first-party data collected directly from your consumers. This can supercharge how you analyze consumer interactions with your brand and, as a result, provide genuinely personalized experiences that help you retain customers, create new relationships, and drive revenue growth.
You might be thinking that this all seems obvious. However, we're looking ahead here: by the time we reach 2023, 95% of the web will be anonymous due to the death of third-party cookies. [2] The smart brands among us will invest in owning their relationship with consumers from now (although, of course, Direct-to-consumer isn't the only way to do this).
The good news? This doesn't call for a huge shift in your existing martech solution that will demand more resources and investment. Brands should utilize what they already have to bolster their 1-2-1 strategies and foster emotional connections in authentic – and consensual – ways.
The importance of being earnest
When considering Direct-to-consumer in this context, the 1-2-1 nature of traditional e-commerce with consumers isn't enough. Developing strong, human connections with your consumer base will be crucial. The brand that immediately comes to mind here is Glossier: having closed an $80m Series E round last summer, with the purpose of doubling down on their DTC model, it's clear that focusing on its online presence and nurturing a strong community around its brand is paying off at scale.
Consider how you can either establish or re-establish connections to these key consumers with a deeper insight into their interests and browsing habits. Then take it a step further and consider your consumers at a fundamentally human level – be earnest and interested in them as people.
What are their values? What problems are you solving for them, and how can you reflect that in your communications and offer? How else could you be investing in them to get that reciprocal investment in your brand? DTC could help you to reach these answers, but it'll only have that impact if it's done at the right time and in the right way for your brand – and if it's the right decision for you to explore DTC in the first place.
Before DTC, you need DD
Doing your due diligence is key. To thoroughly evaluate this opportunity and see whether Direct-to-consumer is an area you should explore or ignore, you'll also need to evaluate your brand strategy honestly and objectively.
Take a step back, draw everything out, and interrogate your own brand as if you were approaching an acquisition target. Look at your brand's past, present, and future. Consider everything from demand spaces and current consumer loyalty in the short-term to margin implications and resource requirements in the longer-term. Whether you're a bigger brand looking to pivot or a startup gearing up for growth, each of these considerations merits time and significant thought.
The 1-2-1 aspects of Direct-to-consumer are irresistible from a number of perspectives, especially when it comes to client relationship management and data ownership. At the same time, if DTC isn't a good match for your business model and trajectory, it can be a costly mistake, both in monetary and reputational terms. An unflinching due diligence exercise can help you truly see if DTC is a positive potential disruptor for your brand or a negative distractor from other growth strategies that are more aligned with your business.
To DTC or not to DTC?
It turns out that this is as existential of a question as Hamlet intended, even when paraphrased and in a brand context. At this stage, there's uncertainty in the market and in what the next consumer behavioral shifts will look like. There's no crystal ball, as one of our clients sagely pointed out last year, so there's no definitive answer to this question.
However, one thing is clear. Before even considering a move to Direct-to-consumer, it's crucial to have all your component pieces in place, establish a clear strategy, and identify the best partners to evaluate the growth opportunity. After all, to quote another famous historical figure (although this one isn't fictional), "By failing to prepare, you are preparing to fail."
By approaching the question collaboratively, you'll be ready to answer the DTC question – and either open your brand up to the opportunities that come with the territory or achieve the clarity of knowing where you should be focusing your energy instead.
Have questions about…
brand and innovation strategy? Get in touch with Rhonda (rhonda.hiatt@clearstrategy.com) or fill out the below form.
1-2-1 comms marketing, data, and tech operations? Get in touch with Georgia (Georgia.Graham-Leigh@mcsaatchi121.com) or visit M&C Saatchi One-to-One.
digital marketing, user experience design and development? Get in touch with Ian (imagnani@mcdpartners.com) or visit MCD Partners.