 Driving customer centricity in tech
Getting from "don't be evil" to respect for – and from – your users
Improving data transparency and privacy has been a key focus for technology businesses looking to bolster customer centricity. Given the high-profile data scandals and government-driven litigation in the press, that's not a huge surprise.
But a culture of cynicism still exists among customers – 44% believe big tech organizations are using their data for the benefit of stakeholders, not customers.
Like it or not, every technology business is in an ongoing battle to be seen as the most customer-centric partner; simply promising not to do anything bad isn't enough to sway the court of public opinion. As we've seen in the last 12 months, the current crisis has made many brands rethink user needs and create product and service layers focused expertly around this idea of true respect for customers.
In this world, Clear believes that demonstrating your commitment to delivering personal, positive value from the data you collect for the benefit of your users is the major battle for tech to win – and we've identified three clear strategies to help you gain ground.
1. Make it personal
More often than not, there's a significant disconnect between what customers actually want and what companies think they want. Customers aren't identical, and it's important to recognize that at every turn – there are always going to be distinctions among different groups which need to be acknowledged and adjusted for.
Strategy in a sentence: Create a deep, nuanced understanding of the full breadth of your customer base to enable a more personalized, impactful segment-driven approach.
Where it's gone wrong: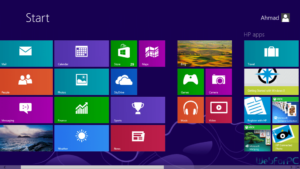 Windows 8's "inside out" fail 
With mounting pressure from Apple and Google, Microsoft unveiled what they considered to be their latest big bet: Windows 8. But when the product failed to engage customers, the millions of dollars Microsoft poured into their secretive project landed flat. Operating on the principle of "inside out" innovation – developing products in-house without a clear view of customer needs – meant that Windows 8 was developed in
a customer-free vacuum, leading to minimal impact and relevance.
Where it's gone right: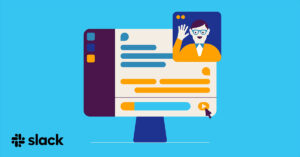 Slack's customer commitment
From the inception of Slack to the present day, the company has always led with a customer-first mindset – building and optimizing the product to serve the real needs and pain points for its customers. Integrating real-time customer data and feedback means that Slack keeps the customer at the very heart of its strategy, evolving right alongside them in order to stay top of mind in an increasingly competitive digital world.
2. Close the expectation gap
A deep and nuanced customer understanding will then enable a sharper targeting of highly relevant benefits. When the benefit is tailored, relevant, and personal, barriers to purchase (like price) become less important to the customer. As a result, trust, which may not necessarily have existed at the outset, can be strengthened over time through reliably delivering a personalized end benefit.
Strategy in a sentence: Identify and sharpen the priority benefits to design and innovate against in order to close the customer expectation gap.
Where it's gone wrong:
Skype for Business vs. Zoom
It should have been an easy win for Skype, given its dominance for nearly two decades. In reality, soon after 2020's first COVID-19 lockdown was announced, Skype found itself out of sight and out of mind, replaced by an app half its age: Zoom. Skype's downfall? "Feature creep." For the last few years, Skype had misguidedly attempted to compete with everyday communication apps through gimmicky features such as "mojis," while sacrificing its core utility and reason for being: reliable video calling.
Where it's gone right: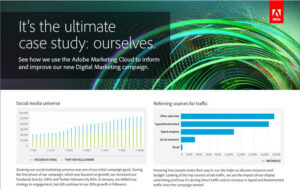 Adobe's "Metrics not Myths" campaign
Adobe recognized its heartland was as a resource for the creative studio, but in order to progress it needed to be identified as a true partner for the boardroom. Through qualitative research, Adobe uncovered a prominent pain point among C-suite marketers: "proving" their digital marketing ROI and personal impact in a high-pressure role, something Adobe was well-placed to solve. Thanks to its strong measurement
credentials, Adobe was able to position itself as a partner who is truly "on the side" of the savvy CMO, with its "Metrics not Myths" campaign causing sales of Adobe's Marketing Cloud to increase by +20%.
3. Ensure consistency across the experience
Finally, this tailored approach must be consistently delivered across the entire customer journey. Once you understand different segments' needs – whether that's for more transparency or for everything to be seamlessly managed behind the scenes – these priorities should be executed at the key moments that matter to drive connection (and, ultimately, trust).
Strategy in a sentence: Gain clarity on the customer journey, including prioritization of key touchpoints, to translate customer understanding into consistent, human-centered action. 
Where it's gone wrong: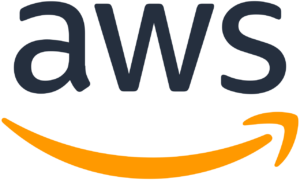 Amazon Web Services' outage 
The world's most powerful cloud service is undoubtedly a success, but a recent high-profile outage highlights the importance of consistent delivery and clear crisis communications. In November 2020, thousands of third-party online services were down for several hours. Users were not only left without access but also were not able to receive real-time progress updates as the outage impacted AWS' ability to update its usual "Service Health Dashboard." 
Where it's gone right:



Shopify's conversion through education 
A lot has gone right to turn Shopify into the $10 billion eCommerce giant that it is today, but a key way they've managed to build on their success is through consistent and tailored email marketing strategies. For example, after a customer converts to a trial user, they're served an automated Welcome email series. A lack of expertise was identified as a key barrier to paid user conversion, so their Welcome campaign is designed with education at its heart. Through using a relatable
tone of voice and clear call to actions to access free video training,
Shopify consistently works hard to close that knowledge gap,
enabling and empowering all customers to progress along the journey.
How to win
Our recent work with TikTok, Disney+, Apple, and Amazon has focused on this crucial area of growth planning. These brands have recognized that in order to win, a personalized approach which consistently delivers on highly relevant benefits is required to build a solid foundation of customer centricity. Using that foundation, they're now building adaptive, customer-first strategies in order to win the battle for relevance post-COVID. Without that flexible, customer-led mindset, brands risk being left behind. 
About us
Clear is a global growth consultancy, part of the M&C Saatchi group. We use clarity to cut through complexity and generate growth.
We work with leading brands to identify how complexity and chaos are limiting their growth, and what needs to be done now and next in order to thrive.
Our capabilities include business, brand, experience, and innovation consulting and we work across multiple industries – including Tech, CPG, Retail, Apparel, Restaurants, Financial Services, Law, Automotive, Travel, and Entertainment.
With offices located in five countries, our team is strategically placed to help clients wherever they have challenges to solve.
Follow us on LinkedIn or join our mailing list to make sure that you never miss a chance for clarity.