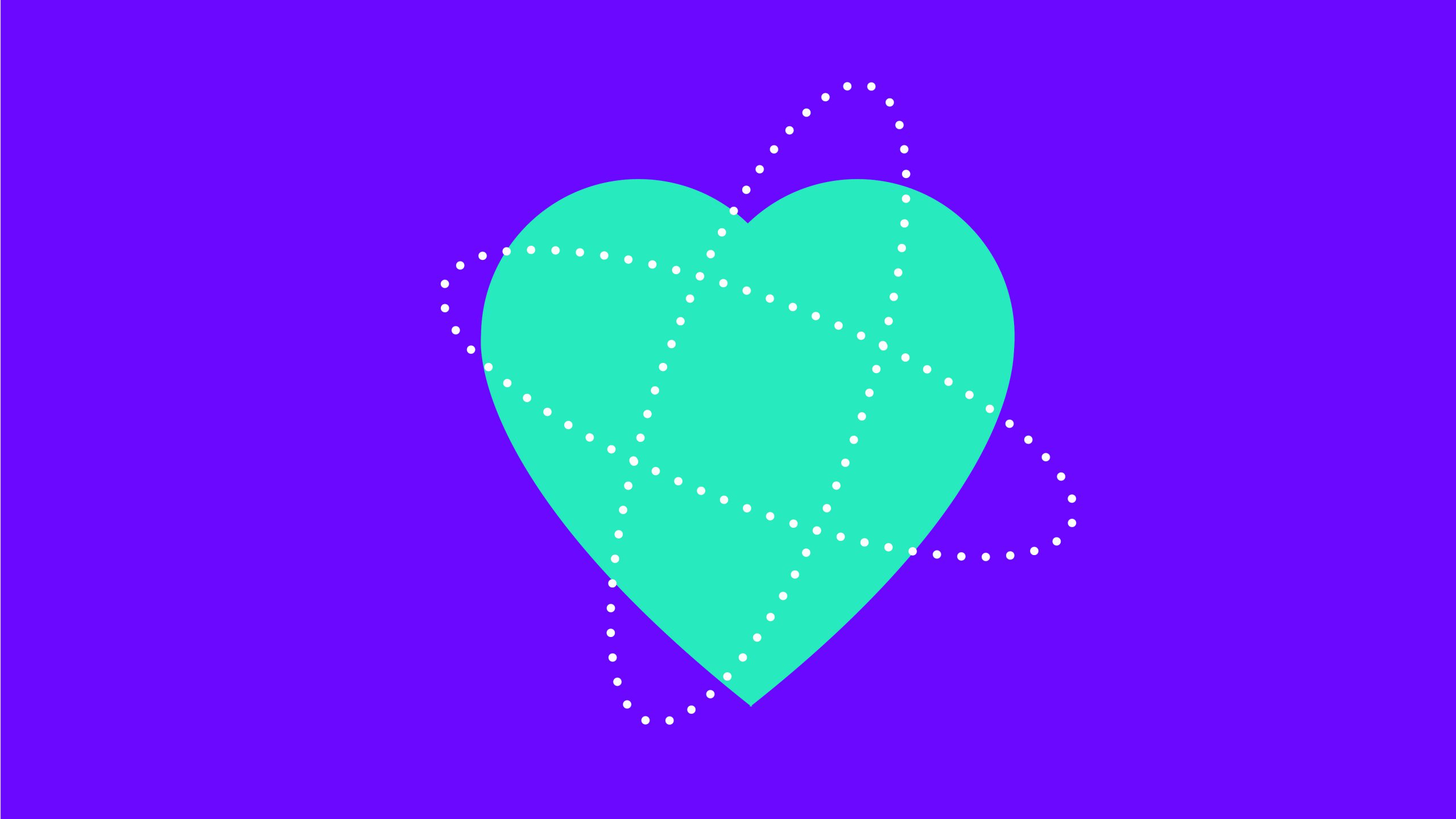 How an illness is redefining wellness
COVID-19 has catapulted health and wellness to the fore more than ever before. We want to explore how this is (and isn't) changing wellness - and what brands can do now, next and beyond
"The world's in crisis & everything has changed".
So often in the last few weeks, this has been the message shouted loudest. But I'm reminded of the great Steve Maraboli quote:
"The volume of the voice does not increase the validity of your argument".
Whilst there are lots of predictions about how the world will change, and mass experience of extreme enforced behaviour change in every country around the world, right now it's impossible to predict what changes will be here for the long-term and which will ebb away once the crisis eases. Our job is to seek clarity in complexity, so we're going to try and split the wheat from the chaff and identify the changes that matter for brands operating in the wellness space, and how to manage the complexity of scenario planning through and beyond the crisis.
We see two related strategic challenges for health and wellness brands:
1. How to manage the medium term focus on 'body' health and wellness that has driven new, imposed and reactive behaviours as a result of the crisis.
2. How to look beyond 'body' health to understand and tap into the concurrent (and likely longer term) growth in 'whole person' health and wellness, illustrated by the increased focus on mental and emotional wellness as a result of both quarantine and the economic crisis
In this piece we'll focus on the first challenge – and we'll publish a second piece next week focused on the second, related challenge.
What can we start to learn from published sales data and the evidence of previous pandemics?
There's a lot of conflicting data to sift through.
'Live' sales and download data shows significant changes in short-term behaviour.
Data from previous pandemics and recessions shows how behaviour and attitudinal change persisted (or didn't).
And long term macro-trend data from before the crisis which still has clear value – even in light of all the change we have experienced.
In short, we have data that suggests a lot – but doesn't yet answer many of the big questions brands are asking.
So, as COVID-19 has thrust health and wellness to the forefront more than ever before, over the coming weeks and months, we want to explore how this illness is (and isn't) changing wellness.
Rather than focus on the 'now', instead we'll look at what brands should be thinking about when it comes to the next phases of the crisis – the 'bounce' when lockdown is eased and the long term economic impacts on consumer behaviour.
We've embraced old friends
In times of need, there's nothing more reassuring than a big, old brand.
As people experienced the collective sense of panic, anxiety and stress during the early weeks of the pandemic, many consumers turned to familiar, high-efficacy, 'science based' products – leaving natural products languishing on shelves.
Dettol's label, which lists Coronaviruses as one of the germs it can control, was thrust into the limelight, with some even thinking the brand knew about the coming crisis…
Despite the recent trends towards prevention, the crisis has reignited a need for familiar and trusted propositions which 'treat' the problem. Big brands in this space should proudly leverage that if it's in their DNA and not be steered away by the adjacent trends.
Our expectation is that there will be a sustained boost to efficacy-based brands through the medium term. These goliaths have an opportunity to leverage their (relatively) deeper pockets to cement these gains in market share and build trust for the long term – as long as they demonstrate they're aiming to deliver more than just shareholder value. 
Prevention is better than cure
Alongside this desire to fight a virus with cleanliness and science, is the resurgence in consumer interest in other ways to strengthen the body and prepare it against unseen threats.
Supplements, vitamin and minerals sales have spiked around the world as consumers look to health supplements to prepare their body and maintain their health. Healthspan sales of VitC supplements have tripled; herbal supplements, multivitamins & minerals have all seen over 100% growth in the US. Chinese ecommerce giant JD reported a 5 fold increase in sales of VitC dietary supplements after COVID-19 was announced. 
There's clearly an imperative for brands to deliver on the emotional need for reassurance that people are doing what they can to protect their health over time. In addition, there will be an opportunity to meet medium term functional needs by supplementing foods and diets with ingredients that boost immunity, enhance recovery and deliver long term health.
Much can be learnt from the reaction of the restaurant sector. With enforced closures a number have created rapid and compelling direct-to-customer propositions that focus on meal delivery, cooking advice AND diet support. These restauranteurs have realised that their trusted restaurant propositions can be adapted for a D2C context – and create a valued and useful role for them and their products and services in changed circumstances.
The lesson for wellness brands is clear – reappraise short, medium and long term consumer needs around prevention and self-sufficiency and then identify opportunities to stretch and adjust your global portfolio of products and services to match.
A word of caution here. Judging when and how to make the move to this phase – supporting body health and wellness for the long term – will be tricky, as move too soon or too bluntly and brands may be accused of profiting from the crisis. Move too slowly and brands will miss the window of opportunity.
Wellness for the many, not the few
Beyond product, as the world comes to terms with the long-term financial impact of the crisis, there will also be a need for innovative pricing models and affordable solutions to find ways to help more people in more markets to take a more proactive approach to managing their health and wellbeing.
Often natural, organic 'healthy' products and propositions are more expensive. The far-reaching financial impact of the pandemic means affordable solutions will be more important than ever – brands that demonstrate a commitment to 'whole society' health and wellness have an opportunity to drive trust and loyalty for the long term.
Here, brands can look to 'nudge' strategies employed by behavioural economists. There's a role for brands to play in supporting and cementing positive wellness behaviours that the crisis has encouraged. The Clean Cues app reminds you to wash your hands every hour – but what other behaviours can brands identify that should be encouraged – and what services and products can they innovate to demonstrate value? What's the next 'global hand-washing day'?
And there's proof that this is smart strategy in a downturn. Peter Field and Les Binet's Long & the Short of it demonstrates that leaders should view rapid innovation as a smart investment in times of turbulence and as a source of short to medium term growth.
We see a clear opportunity for brands in household and healthcare currently riding the wave of public health awareness to invest in innovations that support wider adoption of long term wellness and cleanliness behaviours, to ensure they are prepared for 2021 and beyond.
Recognise breakthrough opportunities – and take them, if you can
The longer lockdown and distancing measures continue, the more comfortable we are becoming with distance services, from food and medicine delivery to telehealth. Supply chains and propositions have been set up in rapid order to meet these newly vital needs.
The key question is whether these changes, driven by extreme circumstances, are a bubble that will burst or a decisive shift that brands can leverage to drive transformative change in the wellness category.
We know that direct to customer and telehealth propositions had struggled to reach a critical mass (and real profitability) pre-COVID19. Our recommendation is that brands with the ability and the desire to invest in breakthrough innovations have a real opportunity to create transformational change in their categories – and, in time, reap the rewards.
Taking the time now to reappraise your innovation strategy and embrace risky opportunities might feel like a luxury when many brands are still simply managing their way through and out of the immediate crisis. But the evidence is there that businesses that accelerate investment in transformative innovation in crisis reap the rewards afterwards – and take a leadership position in their categories as a result.
The four big jobs to be done for wellness brand leaders:
1. If you're big – invest in your trusted and familiar propositions – and show how you're delivering more than just shareholder value. If you're small, aim to build trust and saliency – and dial up your efficacy credentials.
2. Reappraise consumer needs and attitudes around prevention, then work out how to stretch your portfolio to meet them with services and products.
3. Invest in rapid, agile innovation to broaden access to wellness – and use 'nudge' thinking to cement these wellness behaviours in a wider audience
4. And, if you can – invest in transformative, complex opportunities to change your business and your category.
So if you haven't already, you should be encouraging your colleagues to look beyond the coming easing of lockdown restrictions and to begin proactively preparing for a changed global economy and associated consumer needs. Acting now to better understand the implications for your brand will be crucial in helping you to weather the coming economic storms.
If you're interested in additional perspectives on the challenges facing wellness brands, then check out our Clear Conversation on the topic – 'How an illness is redefining wellness'.
We'll be publishing our point of view on the increased focus on mental and emotional wellness in the coming weeks – and continuing to invest in understanding the challenge facing wellness brands as we work through the crisis.
To get more clear thinking delivered to your inbox, sign up below for future updates from Clear on business, brand, experience and innovation strategy.