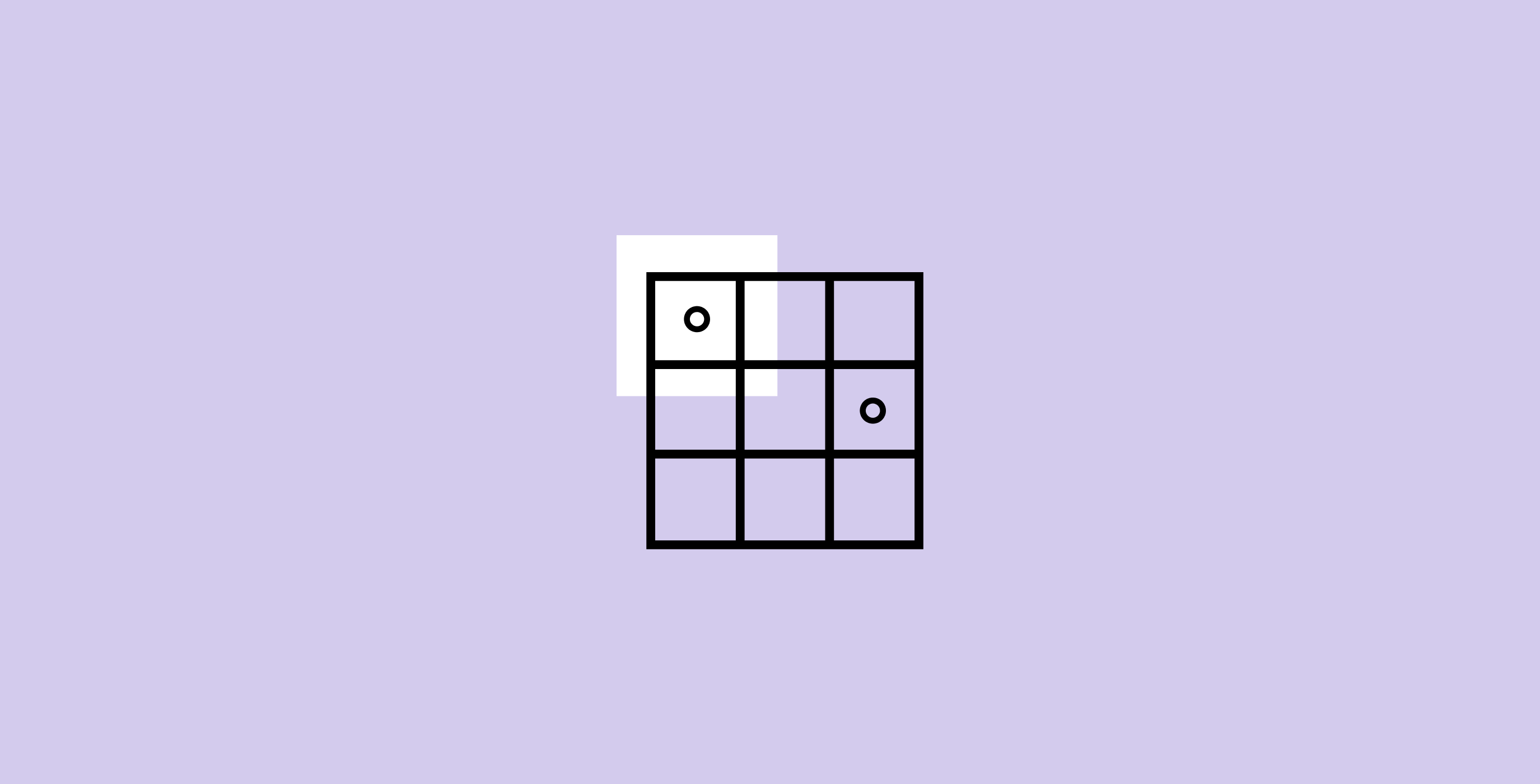 The Clear guide to the top 10 trends at Expo West
Here's why you should give a F
Natural Products Expo West this year was packed full of innovation, creativity, vibrancy, diversity, and enough healthy goodness to offset the sheer number of samples we ate.
But how do you navigate 3,000+ exhibitors, let alone the multiple trends and themes filling an exhibition hall?
While analyzing the biggest trends, we realized the most interesting ones all had one thing – or, more precisely, one letter – in common.
Here's our guide to the top 10 trends you should give a F about. Let's dig into what they are and why they matter for your brand.
1. Flavor
Expo West was bursting with flavors from every corner of the world to suit every palate. We saw a lot of sophisticated fusions as cocktail combinations found their way into alcohol-free products, flavors that brought brightness to the table (from citrus to tropical flavors), flavors that straddled sweet and savory (including ube, matcha, red bean, and black sesame), and interesting new flavors that tickled tastebuds and opened doors to global cuisines (like banana ketchup from the Philippines, or smokey BBQ paneer).
So what?  
The flavor bar in the naturals space has been raised sky high. Consumers have great expectations for flavor, and those expectations are evolving. Tastes are moving in a more elevated culinary direction – the resulting wider range of flavors are satiating adventurous palates for now, but brands need to offer something more.  
It's no longer only about standing out and delivering unique flavors. Brands need to put just as much TLC into their sensory work and product experience. In an increasingly crowded landscape, products won't get points based on novelty alone. With so many competitors and only so many flavors, the only way to keep getting picked is to fully deliver the flavor you're promising – and to deliver it well. 
 
Bonus points: deliver flavor + sensory experience in a way that considers convenience. When it comes to meals and meal builders, brands have started to tap into simplifying things for busy consumers: a significant chunk of brands are optimizing for air frying, even if this wasn't being talked about directly. The little lesson with big implications here? Meet your consumers where they're at. By paying attention to preferred preparation methods, preferred sensory experience (like crispiness for snacks), and consumers' time pressures, brands can work in thoughtful touches like air fryer instructions. These subtle additions demonstrate that you know and care about the people using your product. 
Brands bringing this trend to life: Spindrift, Van Leeuwen, SOMOS Foods, Sach Foods, Mezcla, Yai's Thai, Verb Energy, Fly by Jing, Pozolazo, Fila Manila, Bachan's, Mocktail Club, Kokada
2. Function
Functional benefits continue to have their moment, and consumers want more: more functional benefits in each bite, that is. Consumers don't just want to consume something that boosts their energy; they want products that tackle their energy, gut microbiome, immunity, and hydration levels all at once, while giving their overall mental health a lift with adaptogens and boosting their brain with nootropics. (No pressure.)
TL;DR: Consumers want each product to work harder for them at every level.
So what? 
There's no getting around it: products need to hit more than one functional benefit. Luckily, there are two solid routes to that goal. You can focus on all-in-one heroes, or you can have a portfolio that's regimen-based, with a SKU for each occasion. Everyone loves a good package deal, and a hard-working trio targeting your morning energy levels, your midday focus time, and your nightly sleep delivers multiple benefits while building routines and rituals with consumers.  
 
For products you can taste, function and flavor need to work together every time – neither is enough on their own, which is why we're seeing more combinations like coconut and ginger, and the rise of natural sweeteners like monk fruit.  
 
Lastly, have fun with it! Functional doesn't have to mean "medicinal" and "serious" anymore – if it fits with your brand, feel free to lean into bold packaging and playful messaging to communicate your functional benefits.
Brands bringing this trend to life: Earnest Eats, Three Spirit, Suja Juice, KeVita, hiyo, Wyld CBD
3. Fun
In uncertain times, we turn to things that provide comfort and cheer us up. These sentiments were on full display across multiple brands. Function and "better-for-you" matter, but so does the comfort of a nostalgic childhood classic with a healthier twist, or an innovative new treat that adds surprise and delight to your day (like on-the-go mini meals). What it all comes down to: consumers are actively seeking out natural brands that clean up products without compromising fun.
So what? 
Fun, nostalgic flavors and formats can bring you TikTok fame, but you won't secure long-term success just by being fun for fun's sake. Look at your brand equities and capabilities first. Then use them as a guide to find an approach that's genuinely aligned with your brand in a way that you can deliver.

Too many brands fall into the trap of thinking that their products have to feel childish or follow "funky colorful" branding to inspire nostalgia in consumers. While there's a time and place for that approach, many naturals brands will find that elevated execution is a better fit for their brand and consumers, while allowing their look and feel to be distinctive. A birthday cake-flavored popcorn doesn't have to go hard on whimsical novelty packaging; it can still be presented in a beautiful, premium way, if that's the right note for your brand to hit.
Brands bringing this trend to life: Scout, FILLO's Walking Tamales, Magic Spoon, SuperFat, Belgian Boys, O's Bubble, Little Moons, Chubby Snacks, Goodles
4. Frozen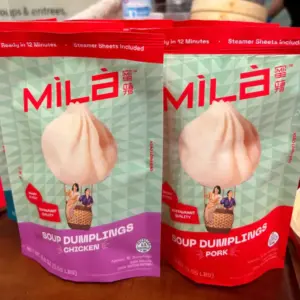 We saw a lot of really cool innovation – literally. Frozen foods are enjoying the limelight now that perceptions have finally moved beyond "frozen = less healthy." Brands are experimenting with new offerings that take their products from meal shortcuts to essential value-adds – like grain-free and paleo lines for specialist diets.
So what? 
The freezer aisle reflects the current housing market – in both places, there's a real estate problem. The amount of frozen food startups going to market can only mean one thing: a fight for shelf space. With so many mainstays and novelty brands already in the space, retail sell-in is going to be more important than ever. If that isn't viable, frozen food brands will have to take their spirit of innovation beyond big retail, from weighing up the benefits of DTC to exploring partnership opportunities to tackling specialty stores. 
Brands bringing this trend to life: Bobabam, MìLà by XCJ, My/Mochi, Trü Frü, Sweetkiwi, GoodPop
5. Foraged
In spite of HBO's The Last of Us, exhibitors and attendees were going wild for mushrooms – cult-status cordyceps included. Fungi demonstrated impressive spread across categories, including supplements, snacks, and condiments, and we're seeing this as a make-or-break year for whether shrooms go mainstream (e.g., in texture-driven "steaks") after recent years of fringe popularity in products like coffee blends.
But they fit into a larger trend that we're seeing: consumers gravitating towards things that come from the earth. The expression is shifting – specific ingredients like fungi, botanicals, and herbs come and go (while some have been in non-Western medical systems for years and are now gaining wider traction, like Ayurvedic ingredients) ­– but the overarching appeal remains.
So what? 
We're seeing the craft of "slow food" come to the fore with this trend. Consumers aren't just after natural foods – they're looking for products that have been made with lots of care, from earth/soil to table/serving. How do you communicate this? One way is skewing towards the more premium end of packaging codes and cues (think more ethereal, artistic packaging for a high-end feel); another way is through the richness of your brand's storytelling. Keep the consumer needs that you're fulfilling at your core; this will help your brand gain credibility and traction with your target populations. 
 
Brands bringing this trend to life: Forage Kombucha, Shroom Junkie, Four Sigmatic, Pan's Mushroom Jerky, Moku, MyForest Foods, Popadelics, Melting Forest, Perfy
6. Forward
There's something so refreshing about someone who says exactly what they mean – and something that says exactly what it is on the tin. Life is confusing and tough, especially these days, so being direct about your offer is desirable. Even better if you can use humor in the process. Wendy's infamous Twitter persona has reached peak popularity in the fast-food world; now, the naturals world is loving a bit of Frank-ness.
So what? 
Being forward is a great tactic – if it feels right for your brand. Here's the thing about humor: it works brilliantly and resonates with consumers, but only if it's appropriate and aligned with your brand equities and tone of voice. The good news is that there are other ways to add a feel-good, direct layer to your marketing efforts – like finding bold new ways to reframe and own topics that have historically been detractors for consumers (anti-bloat and sexual wellness products, anyone?).    
 
This is also one of the few territories where startups have the edge: they're generally less risk-averse than larger CPGs, for reasons that are largely regulatory in nature. A startup can get away with calling a meat stick an "energy bite"; a heavily scrutinized manufacturer couldn't release the same item with the same claims. For both parties, it's important to think about what you're trying to communicate vs. what your consumers will see when they're standing in front of a shelf, trying to decide between brands. Start as if you were right there next to them, and then work backwards within your respective confines.  
 
Brands bringing this trend to life: DUDE Wipes, Liquid Death, Stinkbug Organics
7. Free-from & Faux
When it comes to free-from, whether it's alcohol, grains, or allergens, we know this much is true: What isn't in it matters just as much as what is. "Faux" also continues to be in fashion – plant-based meats have never been more well-done (pun always intended). We're seeing more faux fish, meat, cheese, poultry, and eggs than ever before, to the point where it's now less about who's doing it and more about who's doing it well.
So what? 
As with everything these days, it's all about the experience. Most consumers don't care as much about the technical process – so brands can leave this behind and focus on showing up with a better product that delivers on convenience, health benefits, flavor profiles, strong visuals, and an overall sensorial experience that's replicable at home. 
 
Brands bringing this trend to life: Meati, Miyoko's Creamery, Daiya, MALK, Bored Cow, BelliWelli, OWYN, TiNDLE, Hippeas, Nasoya Foods, PLNT, Konscious Foods, Avafina Organics' Chiaviar, Oatly, Ritual Zero Proof, Proxies, Roxie from Molson Coors
8. Family-focused
We're seeing the functional evolution of products from adult worlds trickling down to the younger generations. It used to be that F&B consumed by toddlers and adults were wholly distinct; now brands are finding (or creating) common ground between the two. Commercially prepared, pasteurized, no-sugar kombucha for kids is a great example of where those two worlds start to converge – so are playful squeezable instant pancake mixes that come in generation-agnostic flavors like banana.
So what? 
It all comes down to need states and how a product can meet them across generations. Parents want to make healthier choices for their kids while choosing healthier products for themselves; it makes sense to create healthy habits and cultivate tastes for certain products at an early age. There's also a hidden benefit: putting both sets of benefits in one product is convenient and cost-efficient for families, leading to happy customers and brand loyalty.  
Brands bringing this trend to life: Whiteleaf Provisions, Yumi, Braniac Foods, Kiddiwinks, Happy Grub, Tiny Sprouts, Go Macro, Hapi Water, Yum Earth
9. Friendly
It's not just about being family-friendly: brands are making sure that their products and values are friendly to the earth, to their communities, and to the diverse cuisines being represented in evolving flavors. Being sustainable is a table stake at this point, but we're also seeing the rise of reducing food waste (through upcycling), environmentally friendly problem-solving (like regenerative agriculture), and edible packaging and utensils going beyond "sustainably made."
So what? 
There are a few interesting things to unpack here:
Friendliness + genuine cultural curiosity and respect go hand in hand. 
A great example of this was seeing how ethnic cuisines are now being fully embraced. Consumers now value authentic over adapted, and brands need to continue taking note, making lesser-known traditional ingredients and full-flavored original recipes more accessible to both the mass market and minority consumers craving an easy-to-find taste of home. The same principle goes for brands themselves: if you're a founder without ties to the cultural flavors you're using, be sensitive to their roots in your branding and messaging.
Green is the dream, but convenience still reigns supreme.  
Sustainability is important to consumers, but they're willing to make concessions for convenience – which is why brands are being judged for their environmental creds and commitments, but often given a pass for decisions like single-use packaging.
Brands bringing this trend to life: Alter Eco, Lundberg Family Farms, New Barn Organics, iwi life, RIND, incrEDIBLE Eats, Simple Mills, Todo Verde
10. Fuzzy
We're not talking about that warm feeling when you realize your favorite bite of childhood nostalgia now comes in a guilt-free format. The fuzziness that we noticed was all over the beverage category: we saw a huge amount of category blur between water, sparkling waters, hydration, soda, fruit juice, energy drinks, health elixirs, and mixers. It's not only happening with beverages: look at our full list of F's, and you'll immediately see how much overlap exists, everywhere. At a time when consumers are choosing simplicity, transparency, and differentiation, this is a big issue brands need to address.
So what? 
If everyone's going all in on everything in beverages, where's the added benefit for each subcategory? Light and simple, natural-looking, bright and bubbly, and bold are all playing in the same space – and that's just looking at waters. No trade-offs between beverage offerings means no consistent cues for consumers, and that leads to a whole lot of confusion. Where are the lines between kombucha vs. probiotic sodas vs. gut tonics? The same thing is happening in other areas like energy: between traditional teas and coffees, herbal coffees, and cultural exploration into products like yerba mate, there's lots of crossover and less clarity.  
 
So, what's the solution? Make sure you're paying attention to new expectations. Anticipate the category confusion and use it to your advantage by finding language that will resonate with your consumers (rather than confining your selling points to traditional categories). Your competitive set will look different than you think it does; while that can be just as confusing for brands as it is for consumers, at the end of the day, people don't care if your product fits under "hydration" or "energy" as long as its meeting their needs and desires. 
The final word: at every turn, ask yourself if you're telling a clear, cohesive, consumer-centric story in the way that you're communicating your brand. None of the benefits and branding will cut through to your target consumer if they don't immediately understand what you're trying to sell (and why). 
 
Brands bringing this trend to life: Teeccino, Mingle, Space Tea, Mela, ROAR Organic, Monster Energy's Tour Water