Why marketers need adaptive strategy
Five clear steps to take to shift to an adaptive marketing strategy
COVID-19 has certainly been a reminder of just how quickly things can change. But the truth is, change is nothing new. Change has always been behind both the bad and the good—being a key cause of complexity, but also the driving force behind progress.  
What's new about change isn't that it's occurring, but the speed at which brands are both expected to anticipate and able to react to it.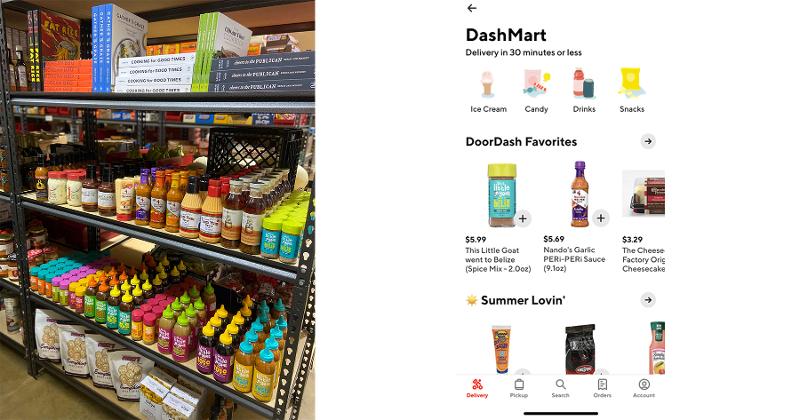 Take DoorDash for example. When COVID-19 hit, the brand saw a steep uptick in both meal and grocery delivery service demand. DoorDash realized that while the likes of Instacart, Shipt, and Peapod provided great solutions for bigger stock-up missions, the fill-in and impulse purchase needs were left without a solution.  The Introduction of DashMart, a DoorDash owned and operated delivery-only grocery & convenience store is a great example of a company quickly reacting to a changed market context, identifying a white space, and using the assets and equities already in place (in this case quite literally) to deliver. (https://www.digitalcommerce360.com/2020/08/07/doordash-launches-fulfillment-centers-in-8-cities-to-sell-essentials/)
While we used to talk about change based on observations of resulting behaviors and attitudes, technological advancements in artificial intelligence and machine learning now enable us to spot signals of change far earlier. But, in a world where many of the tools and frameworks we use to understand consumers' and shoppers' needs are static, it's no wonder that many brands find themselves playing catch-up when sudden macro forces are at play. 
What we need is a transition from "snapshot in time" strategy to strategy that is flexible and built for change. 
This is Adaptive Strategy.
Classical strategy – that traditional approach, based on the core idea that there is a long-term predictability to your market and the behaviors of consumers you serve – has been dealt a pretty big kick in the teeth by COVID-19. That's not to say it has no place. But we're now in a world where more industries and more industry leaders are grappling with more unknowns and faster change than ever before. Oil companies, long used as the example for classical strategy, have been amongst the hardest hit by the crisis – and the slowest to adapt.[1] 
Adaptive Strategy is therefore in the ascendent in many categories. It means building flexible strategies based on real-time insights that allow for constant reassessment of the context that surrounds us and opportunities that exist. It's a strategy that enables truly comprehensive scenario planning. Not just planning for the handful of most likely scenarios, but putting the culture, systems, and tools in place that encourage and allow continuous challenging, questioning, and gameplanning of all possible scenarios that could emerge. Marketers and brand planners are ideally placed to thrive in a world of adaptive strategy. After all, there's no more chaotic an environment right now than marketing and it various related disciplines.
Adaptive strategy uses all the tools and intelligence that's available to safeguard against disruption, whether it comes from a new category entrant, a longstanding competitor, or a shift in consumer demands. It's the difference between staying ahead and falling behind. Adaptive strategy means that instead of planning our every move before the game begins, we take it one play at a time. We constantly reassess our field position and competition, and we have enough confidence to call an audible when needed.  
So how do you shift your strategy from static to adaptive? Here are five places to start…
1.
Choose the right fuel.
By diversifying data sources and combining transactional data with research study output, we can keep a more accurate and representative pulse on change while it's occurring. The key to this is ensuring that we're considering living data sources and building infrastructure that allows real time data to constantly be leveraged. It's about ensuring that we're using the latest and greatest fuel and then building the engine to make the most of its potential.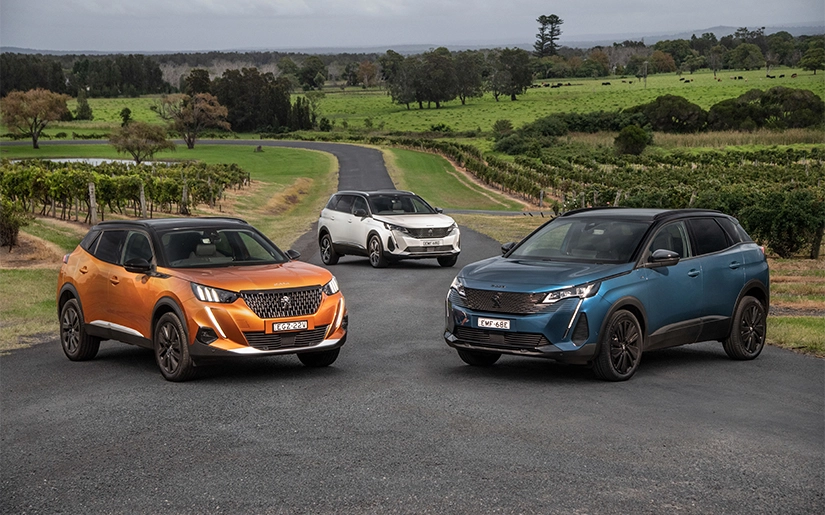 Peugeot Australia pioneered an alternative approach to increasing repeat purchase. They focused on identifying patterns in the data in the warranty claims cycle that highlighted a likely loss of the customer – and then applying different user journeys and increased marketing comms to re-engage potentially lost customers before they even knew they were thinking of leaving. Retention and upsell scores increased by double digits year on year…
2.
Build smarter engines.
Even the best data in the world can't make success a given. Often, we focus so much on gathering data that we forget it's what we do with it that matters. Our favorite example of this is the difference between traditional and living segmentations. Unlike traditional segmentations which rely on static data, adaptive segmentations take advantage of direct integration with living data sources such as social media, basket data, and inventory management systems– the sort of data you're investing in if you follow Shift 1. When we layer Machine Learning on top of traditional cluster analysis, our segmentations transition from static to adaptive. We see shifts in target members in real time, allowing for quicker and better decision making. And instead of our segmentations becoming outdated, they actually get smarter over time.
3.
Don't let the machines do all the work. Keep your finger on the pulse of what matters
While machines are much better than us humans at spotting trends, there's still an important role for us to play. Continue to pay attention to shifts and changes that data brings to the forefront, but then use your expertise to know how meaningful, or not meaningful, this is in considering your brand's ambition.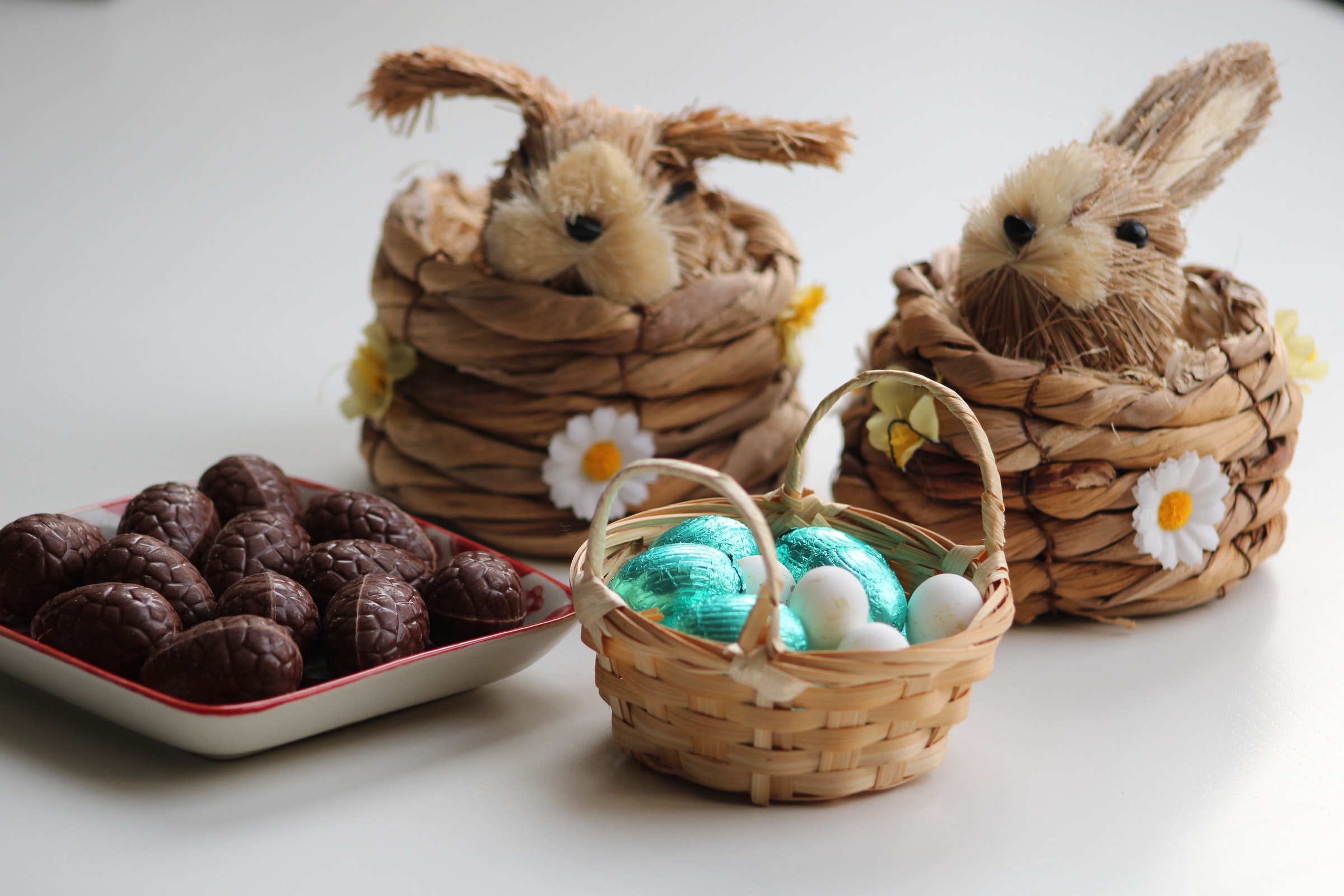 One of our consultants shares a cautionary tale from working with a convenience retailer. The retailer was seeing wildly different performance between brands in the chocolate singles aisle around Easter time every year. One confectionary brand in particular, known for its rapid promotion and rotation of brand managers every 12 to 18 months, had a weirdly cyclical boom/bust performance year on year. Turns out, the brand managers were relying too heavily on the data models of their predecessors when it came to running campaigns – and had failed to factor in that the dates of Easter move every year… costing millions in lost revenues… 
4.
Sprint to where the ball is headed. 
Even with all the right pieces in place, there's still a notion of bravery that's required to see real commercial impact. It's one thing to quickly recognize a change that has already occurred, but successful Adaptive Strategy means using that insight as a springboard to predict and act on what's most likely to come next. Is there a chance you'll get it wrong? Absolutely. But that risk is the difference between marginal growth and real market disruption. 
Peloton Interactive Inc. is preparing to launch a cheaper treadmill and a new high-end bike, while cutting the price of its existing bike to stoke demand as many gyms remain closed, according to people familiar with the matter. "The new treadmill, called Tread, will cost less than $3,000, compared with $4,295 for the current model. It will also be smaller and have a cheaper belt design like most other treadmills on the market versus the current model's slat design … The new stationary bike will be a premium offering called Bike+, and will likely cost more than the current $2,245 version. Peloton will then drop the price of the existing machine to less than $1,900, the people said."
The story points out that "the Covid-19 pandemic has boosted demand for Peloton's products and services as consumers look for new ways to work out at home. Many gyms across the U.S. remain closed, giving the company a rare opportunity to lure new customers and subscribers. The stock has surged 178% this year."
See: https://www.wired.com/story/peloton-new-bike-home-gyms/
5.
Create a way of working that celebrates change
We've been conditioned to think in terms of finality. From marking things as draft to denoting final in file names, the idea of constant change is in many ways counterintuitive to the culture around our work products.
Instead of thinking of updates as edits that throw things into flux, create a culture like Spotify or ING Bank where the idea of constant improvement is celebrated.
See: https://hbr.org/2018/05/agile-at-scale
In today's crowded marketplace, adaptability brings clarity.
And clarity is what we're all about. Get in touch if you want to learn more about how Adaptive Strategy can grow your business and help you get ahead of demand.