Furniture Retail and Home Improvement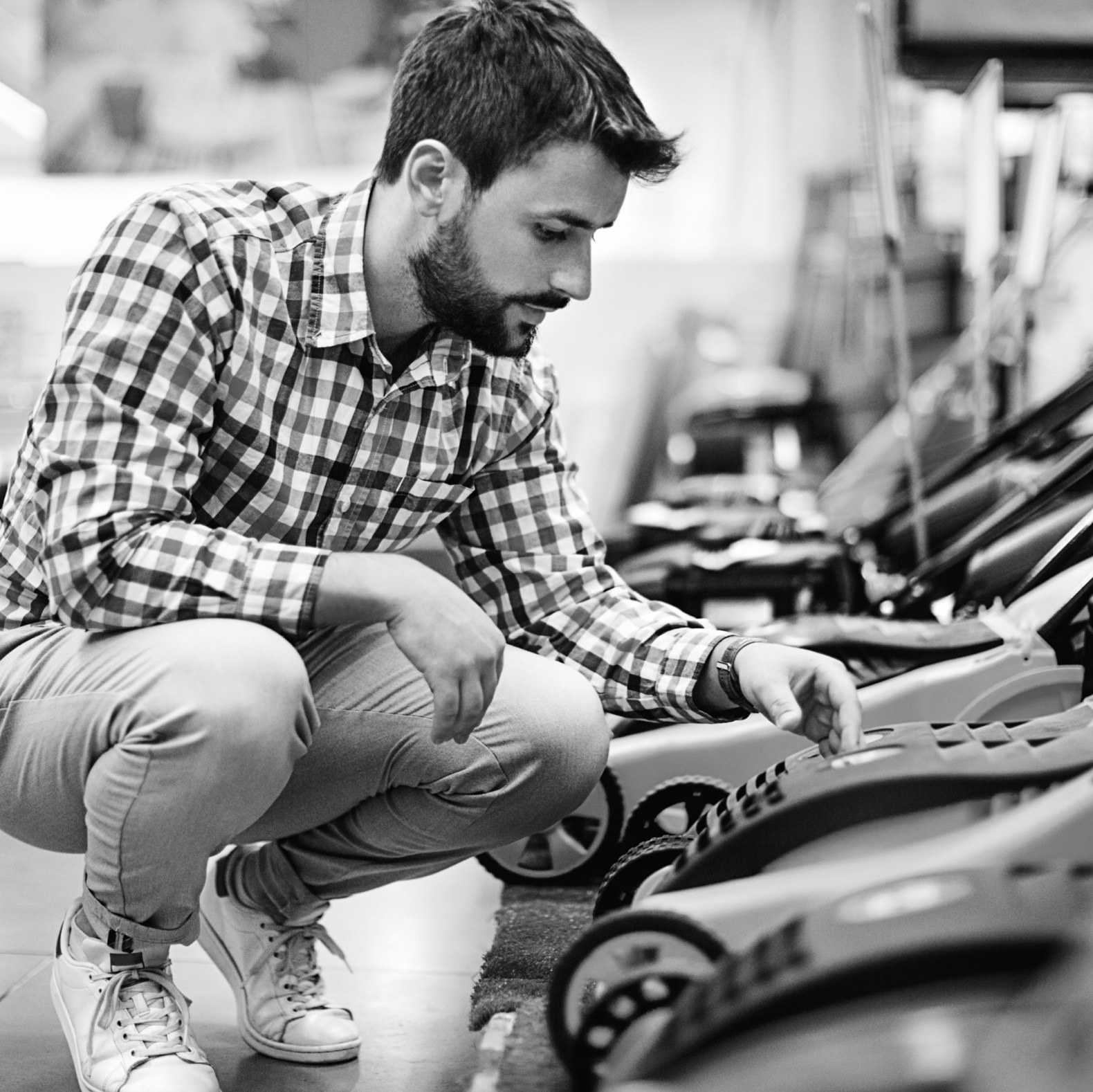 $410m
Avg. additional annual revenue opportunity for brands analyzed in this category if they optimized their brand desire signature
109
Number of brands in this category currently available in the Brand Desire Engine
For many consumers, it's impossible to think about furniture retail and home improvement without thinking about IKEA.
It's a universally recognized and desired brand – and the brand desire engine demonstrates just what a strong job IKEA is doing of optimizing its brand signature. The data clearly shows that it understands how to take its blend of brand signals and amplify them across the most effective channels – it's a masterclass in brand management for a mass brand.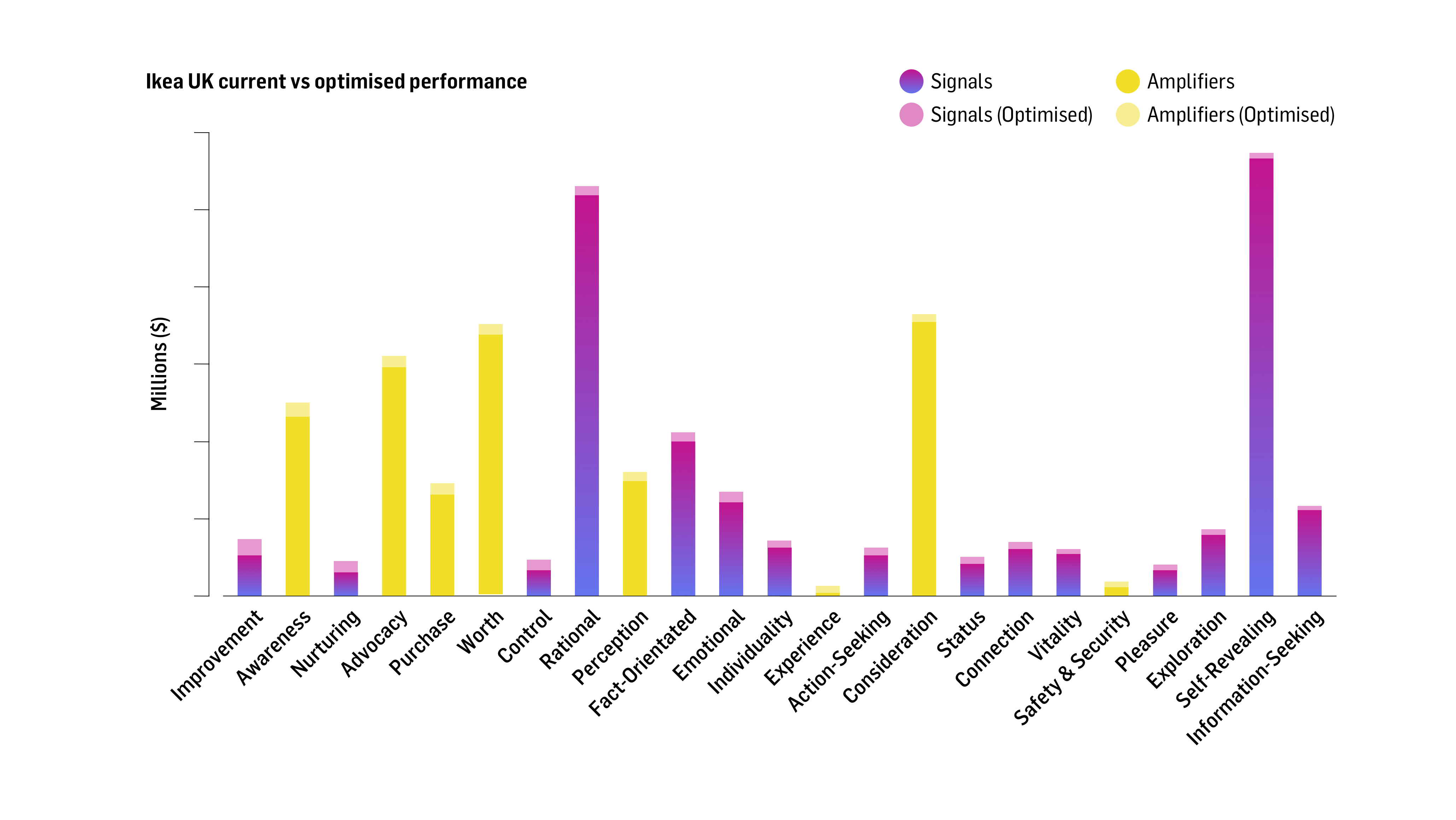 Limited growth opportunities
The downside to this is that IKEA's growth opportunity is limited – especially in comparison to some others in this category. It's doing such a good job across such a broad proposition and so many drivers, that the gains it can make through optimisation are marginal. For IKEA, the focus is instead on exploring innovation opportunities to unlock new routes to growth.
On the other hand, brands with similarly broad propositions – like B&Q in the UK – have an enormous opportunity to unlock significant levels of growth. There's a real sense that the drivers that make B&Q desirable are distinct from the competition in this space – and give the brand a real opportunity to unlock hundreds of millions in additional annual revenue.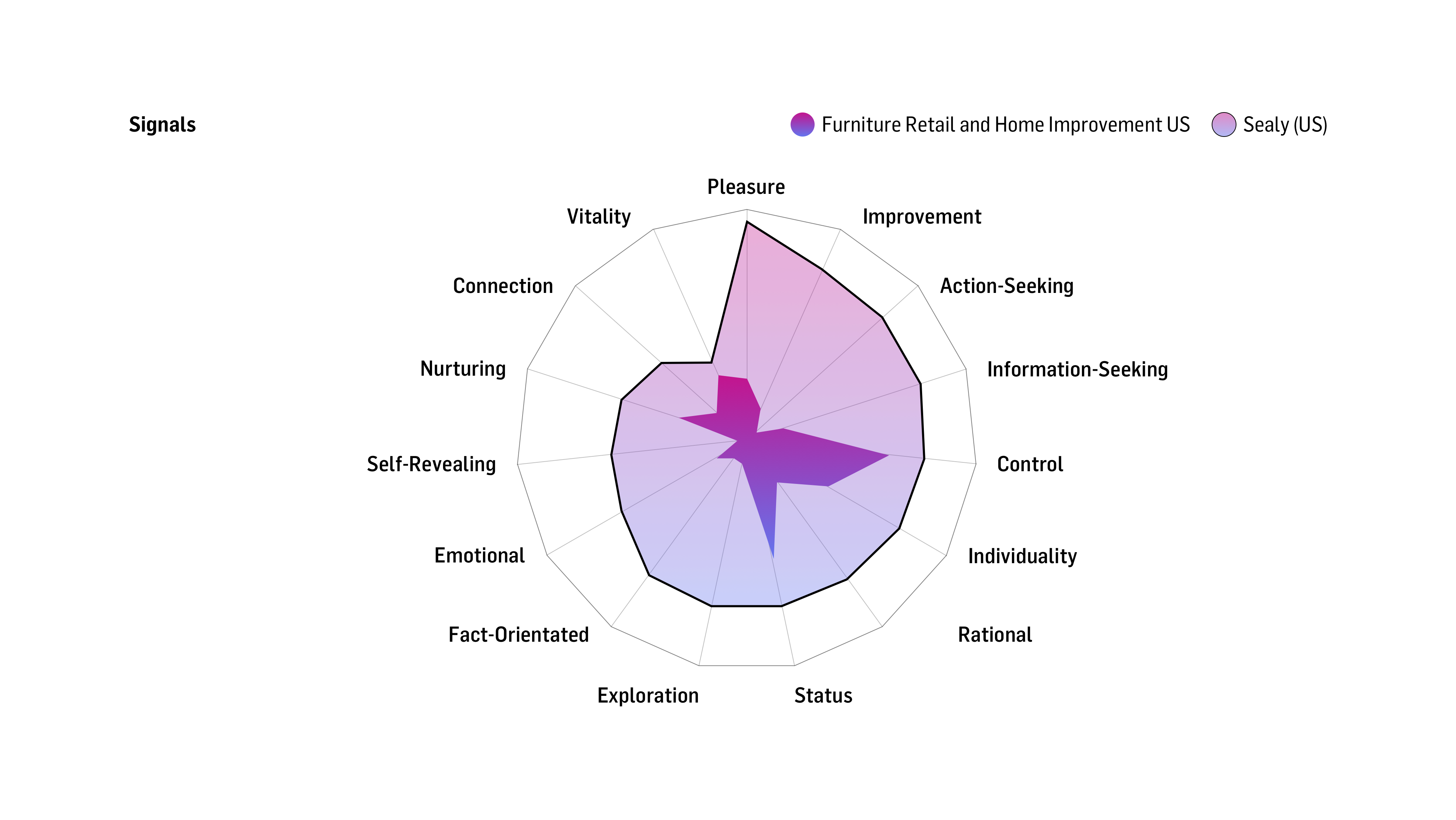 For the specialists like Sealy in the US or Screwfix in the UK, it's a different story.
They're well-optimized against a narrow desire signature – in effect, they "own" a distinct desire territory in the minds of consumers. If they wanted to unlock transformative growth, they'd need to think very carefully about stretching their brand propositions into adjacent spaces – and any change would bring with it significant commercial risk.
The Brand Desire engine shows that trying to benchmark your brand performance on broad category level measures is a fool's errand. Far better to understand what makes YOUR brand desirable – and optimize every driver to deliver against that objective.
Do you work in the Furniture Retail and Home Improvement category? Unlock your brand's desire signature today