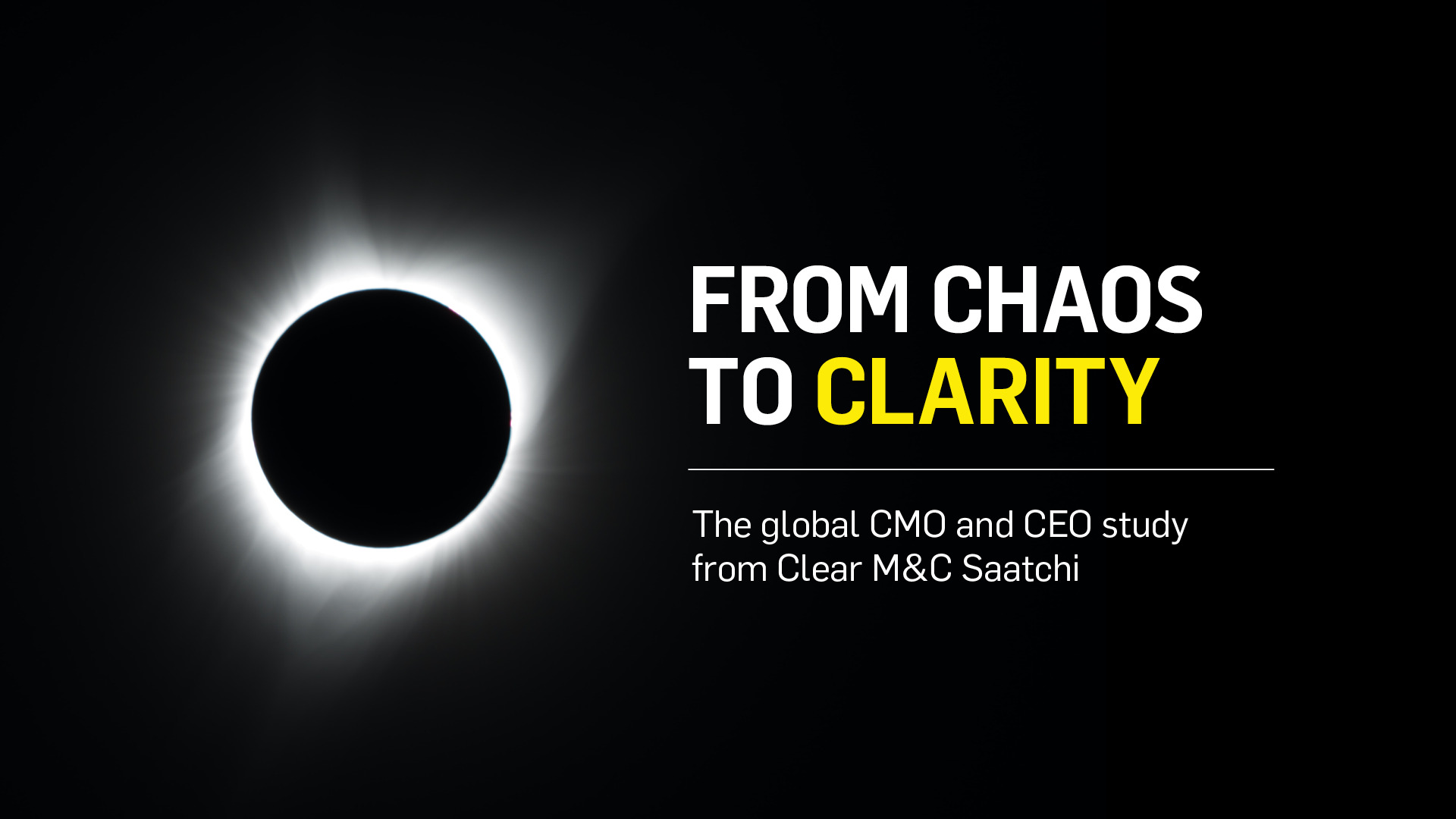 Clear launches From Chaos to Clarity
Chaos is everywhere. Learn how to harness it.
'From Chaos to Clarity' is our new global study into the future role of the CMO and the marketing function.
We spoke to nearly 700 CEOs and CMOs globally to help decode the chaos of modern marketing, and give CMOs the clarity they need to lead.
In this powerful new study, launched on January 21st 2021, we find that chaos is not unmanageable, rather a complex and nuanced universe of opportunity which, when harnessed, has the potential to create new sources of growth.