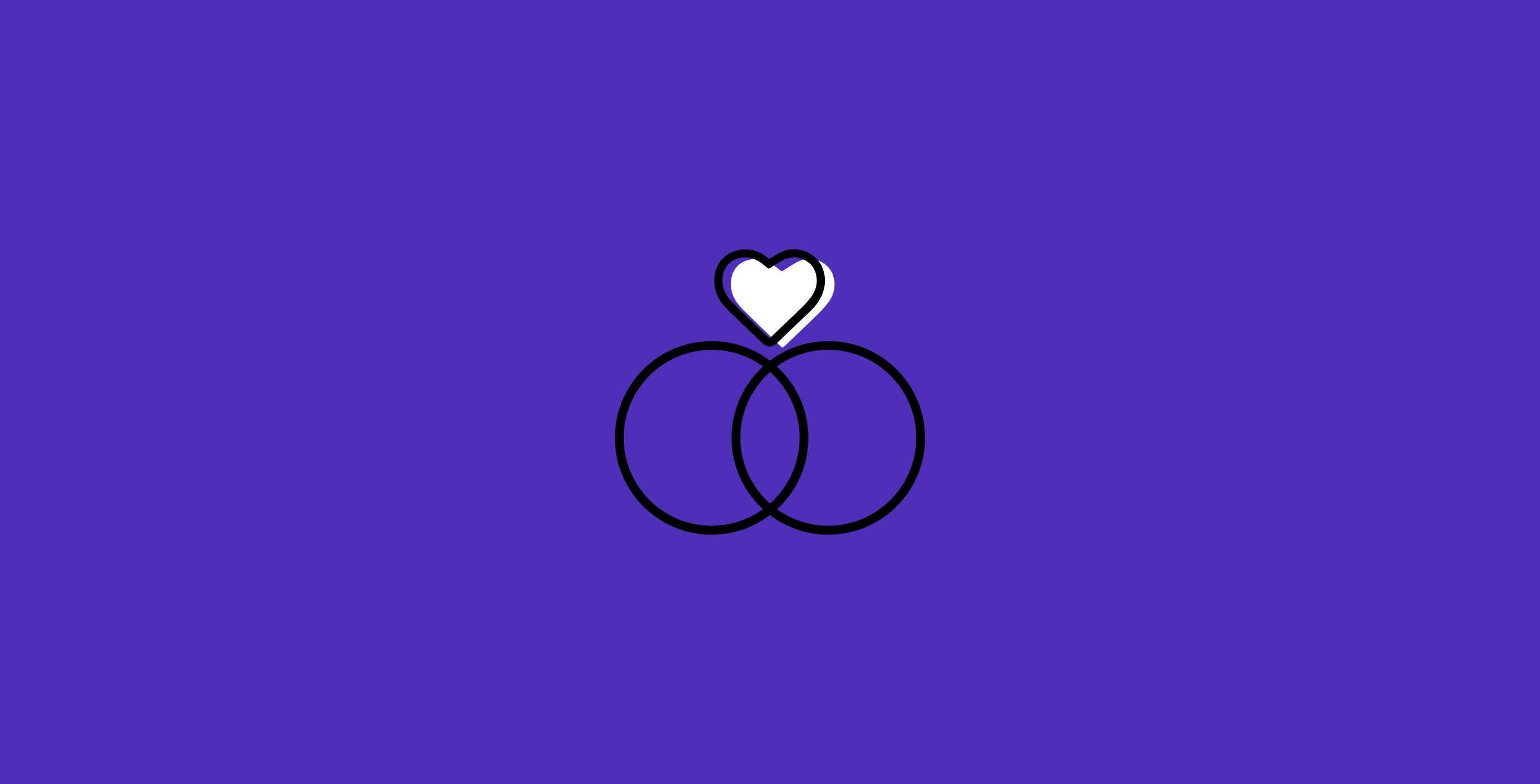 Closing the gap between strategy and execution
How to get your head out of the clouds and sync for success
If there's a statistic that's worth paying attention to this week, it's this one:
90% of organizations fail to execute their strategies successfully. [1]
It's no secret that solid strategy and execution are crucial for any organization focused on growth. However, here's the reality: organizations are often set up to do one well but not the other.
How do you get your strategy and execution working together? We teamed up with M&C Saatchi One-to-One to help you close the gap: here's our quick guide to spotting the breakdowns in your business and figuring out how to connect them.
The cost of inaction 
Time after time, studies have shown the substantial costs that result from business strategy and execution being out of sync:
Decreased productivity
Up to 32% of every hour is wasted navigating executional barriers.
Decreased revenue
Maximizing satisfaction with customer journeys can increase customer satisfaction by 20% and lift revenue by up to 15%. Failing to align strategy and execution from now is a missed opportunity to boost your bottom line at a critical economic juncture. [2]
The top 5 signals of a breakdown between strategy and execution
Are you out of sync (or getting close)? If any of these ring a bell, keep reading to see what you need to do next.
You have a lot of brand data, but you're not gaining much insight from it
Survey data shows that 54% of marketers use less than 50% of their data. [3]
You're using your brand data too little, too late
Today's data has a shelf life of ~18 months compared to 3-5 years a decade ago.
Your organization has the wrong people saying the right things…
Our global study into the future role of the CMO and the marketing function, "From Chaos to Clarity," found that 97% of CMOs believe their organizations have at least a "fairly well-defined" business strategy – but only 59% of Directors agree.
…or the right people doing the wrong things
Most organizations rely on the same people in the same roles to deliver transformational change – meaning they lack the skills, time, or objectivity to truly shift from a day-to-day to a holistic perspective.
There are inconsistent or conflicting communications across your brand's touchpoints
Consumers are most frustrated with inconsistent messaging in brand communications.
A strategy-activation framework for success
You've realized that you have a few disconnects to bridge between your strategy (your roadmap), your activation (the process of bringing your roadmap to life), and your execution (what your activation is building towards). So, where do you start?
Implementing and executing strategy successfully requires getting both of your foundations right. First, you must be crystal clear about your imperatives on either side of the equation. Then, you need to get the two sides to talk to each other.
There are four essential components to our framework for success:

1. Strategic imperatives
You need to be aligned on your brand's overall objectives and how the various facets of your strategy work together. Does everyone in your business know and agree on:
What you're trying to achieve?
Who you're targeting?
Why you're targeting them?
How your business differentiates itself from the competition?
Where your brand strategy sits across your organization, and what part of it each individual and team is responsible for?
Going through this exercise will also help you identify where the disconnects are coming from – whether they're down to resourcing, communication, or a combination of factors.
2. Activation imperatives
It's equally important to have your activation imperatives in place: your brand's experience, marketing, and creative efforts all need to connect back into your strategy. Here's what you need to consider:
What data are you capturing (and where from)?
Is the data you're capturing aligned with your strategic needs?
Is your customer ecosystem (i.e., all customer touchpoints) connected – or are there gaps and dead ends?
Do you create and deploy comms to reach customers with the right message, in the right place, at the right time?
Are your MarTech systems connected and being utilized to their fullest?
Are you consistently measuring and reporting on KPIs relevant to your strategies?
3. Intelligence and platforms
Do you have the necessary infrastructure to support a robust feedback loop between your strategic imperatives and your executional imperatives? Each part of this foundation – from your tech stack to your data warehouse to your reporting & analytics – must be geared towards supporting this. It's just as important for activation insights to inform "upstream" strategy optimization as it is for individual executions to align to a clear, consistent macro vision.
4. People and processes
The final piece of the puzzle is the right organizational structure. You need to take a hard look at whether you have the right people in the right roles with the right skill sets. On top of this, you need to assess whether your set-up is equipping these teams to deliver both sets of imperatives across your business and customer journey. Finally, consider what your organizational "smoke detector" looks like: how will you implement an early warning system in the future to identify where things are breaking down? This will allow you the time and space to adjust, reset, and reconnect.
The bottom line
By exploring "top-down" perspectives (high-level business decisions) and "bottom-up" perspectives (feeding consumer and channel insights back up to inform your macro strategies), your business can maximize impact by ensuring a seamless connection between your big-picture strategy and day-to-day activation.
Embedding a human-centered approach across this process will tangibly bring it to life for the groups that matter most: your people and your consumers.
Need help identifying and connecting the gaps between your strategy and execution?
Get in touch – we'd love to chat.
Authors:
Adam Reader, SVP, Head of Strategy at M&C Saatchi One-to-One
Stephen Lang, Senior Strategy Director at Clear M&C Saatchi
Aliza Lalani, Marketing Manager at Clear M&C Saatchi 

References:

[1] The Balanced Scorecard, by David Norton and Robert Kaplan
[2] The three Cs of customer satisfaction: Consistency, consistency, consistency, by Alfonso Pulido, Dorian Stone, and John Strevel
[3] Data Activation: The Biggest Overlooked Gap In Marketing Today, by Vijay Chittoor