 In the battle for relevance, customer centricity will win
How tech companies can lead with CX to deliver customer value and earn respect
"Customer centricity" is still on everyone's lips years after first gaining its hot topic status.
There's a reason for that – and a reason why it's still falling short.
Truly understanding your customers and anticipating their needs against a backdrop of constant change can't be done without data. At the same time, data is one of the biggest sticking points when it comes to customer interactions with brands – particularly technology brands.
Improving data transparency and privacy has been a key focus for tech businesses looking to be more customer centric. As high-profile data breaches and government-driven litigation continue to dominate the press, that's no surprise – and neither is the culture of cynicism among customers about how their data is being used.
Like it or not, every tech business is in an ongoing struggle to be seen as a customer-centric and trustworthy partner. Simply promising not to do anything bad isn't enough to sway public opinion. Especially since the start of the pandemic, many brands have had to completely rethink customer needs to create product and service layers focused on demonstrating true value. In this world, actively showing your commitment to delivering personal, positive value from the data you collect is a critical battle for tech brands to win. Here are three clear strategies to help them gain ground.
1. Make it personal – and make it useful
Customers (or users) aren't identical, and it's important to keep recognizing that at every turn and resist the temptation to lump them together. There have always been distinctions among different groups which need to be acknowledged and adjusted for, but personalization has become an expectation rather than a nice-to-have. Especially with customers giving up so much of their personal data, they expect to see something targeted (read: genuinely useful) in return that demonstrates a brand's investment in them – not just in those brands' own bottom lines.
As web3 develops and individuals gain control over data ownership, only brands that have created value for customers in the lead-up have a chance of obtaining their data in the future.
Strategy in a sentence: Create a deep, nuanced understanding of the full breadth of your customer base to enable a personalized, impactful segment-driven approach that will make customers want to give up their data in the future.

Best practice in action:
Slack's customer-first value proposition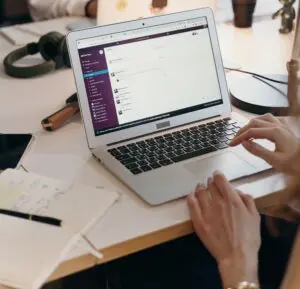 Since Slack's inception, the company has led with a customer-first mindset, building and optimizing to serve users' real needs and pain points. Integrating real-time data and feedback means that Slack keeps the customer at the very heart of its strategy, evolving right alongside them to stay top of mind in an increasingly competitive digital world. That evolution hasn't gone unnoticed by users – a @SlackLoveTweets account exists to prove it. In the last year alone, Slack built 90+ new features that didn't just take their users' efficiency needs into account: they also considered needs at a human level.
One great example? Rich user profiles addressing the key challenge of "finding camaraderie and connection" in newly hybrid or remote workplaces during the pandemic. The new profiles allow users to see everything from what time zones colleagues are in, to how to pronounce their names, to their specific expertise (like fluency in a second language). This adds connection on top of the many customizable opportunities the platform presents and the live prompts it sends users to make the platform work best for them.
By genuinely listening to what their users are saying – and paying attention to what they aren't – Slack is continuing to build a customer-centric value proposition that's rewarded with long-term brand advocacy.
2. Understand what's expected – then make it even better to cultivate and embed loyalty
More often than not, there's a significant disconnect between what people actually want and what companies think they want. A deep and nuanced customer understanding not only enables sharper targeting of highly relevant benefits, but it also allows brands to gauge customer expectations. Most importantly, it gives them the intelligence to troubleshoot; data is the impartial judge of whether an experience gap remains.
This is absolutely critical to get right: according to our own data, many brands aren't even meeting customer expectations, so the few who can nail the essentials and use them to create seamless 360-degree customer experiences have everything to gain. When this happens, barriers to purchase (like price) become less important to the customer, who feels prioritized and rewarded in more ways than one. As a result, trust – which didn't necessarily exist at the outset – can be strengthened by continuing to deliver benefits that hit the mark and keep going the extra mile.
Strategy in a sentence: Identify and sharpen the priority benefits to design and innovate against to close the customer experience gap, then take that a step further to reduce all points of friction and seamlessly integrate your brand into daily lives.

Best practice in action: 
Alibaba's 88VIP loyalty program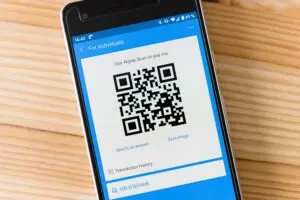 88VIP may have launched in 2018, but it has continued to evolve and reimagine what customer loyalty could look like. 88VIP is the top tier of the Alibaba Group's 88 Membership Program, with over 25 million members paying for the privilege and spending an average of ~$8,000 a year across the Alibaba Group's businesses.
Why? It offers the most loyal customers special benefits within the Alibaba ecosystem, including free same-day delivery, 5% off any purchase, access to music and streaming platforms, and automatic enrollment in other Alibaba Group membership programs – as well as first access to new trends and the overall enhancement of their lifestyles. As Alibaba Group's Chief Marketing Officer, Chris Tung, put it, "Customers are more engaged, both online and offline…The decision to have an exclusive membership tier is not just about rewarding our most-active members, it's also about building an all-around experience our customers can enjoy every day."
In return, the whole Alibaba Group builds loyalty, builds revenue, and repeats, while benefiting in many other respects.
One great example? Incentivizing members to share their reviews and experiences, generating content while giving brands a boost or easy access to customer intel. Even better, on top of this program, Alibaba helps brands develop their own loyalty programs, building long-term growth for both parties.
With a system like this, everyone wins.
3. Keep moving to meet your consumers
Finally, this tailored approach must be consistently delivered across the entire customer journey – and because the behaviors within that journey are fluid, brands can't be static.
Once they understand different user needs, whether that's for more transparency or for everything to be seamlessly managed behind the scenes, these priorities should be (a) executed at the key moments that matter and (b) continuously reassessed to keep meeting customers where they expect brands to show up. This will drive connection with your brand – and, ultimately, trust in it.
Manage to not only deliver but also delight your customers when you show up? You've got the start of a relationship for life.
Strategy in a sentence: Gain clarity on the customer journey, including prioritization of key touchpoints, to translate customer understanding into consistent, human-centered action that adapts at the pace of your end users. 

Best practice in action:
Spotify's connected dawn-to-dusk experience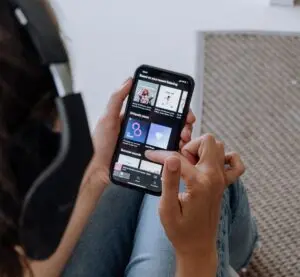 Spotify has nailed the balance between ensuring consistency for users while adding moments of surprise and delight to the CX journey. At this point, Spotify is with users at every key step of their day, seamlessly guiding them from dawn to dusk: sunrise workout (playlist) to commute (podcast) to mid-afternoon boost (curated song suggestions) to wind-down (new audiobook) to mindful moment (meditation) to bedtime (sleep story or playlist).
With their AI-powered algorithms providing both familiarity and novelty in each personalized playlist and recommendation, they're able to cultivate trust over time. Thoughtful touches like sleep timers for podcasts add to the overall experience. What's more, Spotify has worked hard to understand user needs from the get-go. Their dark interface to improve readability hasn't changed since their launch; their design systems provide comforting and convenient continuity; and they've continually responded to user needs with new features that understand music's role in identity and community.
One great example? Spotify Wrapped – a time capsule of each user's year and personality that recognizes their unique interactions with the platform and provides an audio record of their lives. Not only does it make each user feel special and seen, but it also gives them an opportunity to create connections with those who share similar tastes. Spotify has continued to personalize this feature with sticky, sharable additions like Your Listening Personality.
The consistency at Spotify's core inspires a truly symbiotic relationship. Users will happily give Spotify access to multiple daily data points, free press, and their continued business in exchange for personalized benefits that improve their day-to-day and acknowledge their individuality. In the age of limited trust in tech, Spotify is miles ahead thanks to their customer-centric approach.
How to win with customer centricity
Customer centricity adds value at every level of a business:
It improves flexibility, allowing companies to incrementally pivot to meet their customer's changing needs over time.
It improves efficiency for customers, giving them what they need when they need it.
It improves trust and loyalty between brands and their customers.
It builds a sustainable path to revenue growth by making it easy for customers to keep choosing a brand over time.
For every tech company, a personalized approach that consistently delivers highly relevant benefits is essential for building a solid foundation of customer centricity. It's only from this foundation that brands can build adaptive, customer-first strategies to win the battle for relevance in our challenging macroeconomic context.
Need help with your customer centricity strategy?
Get in touch – we'd love to chat.