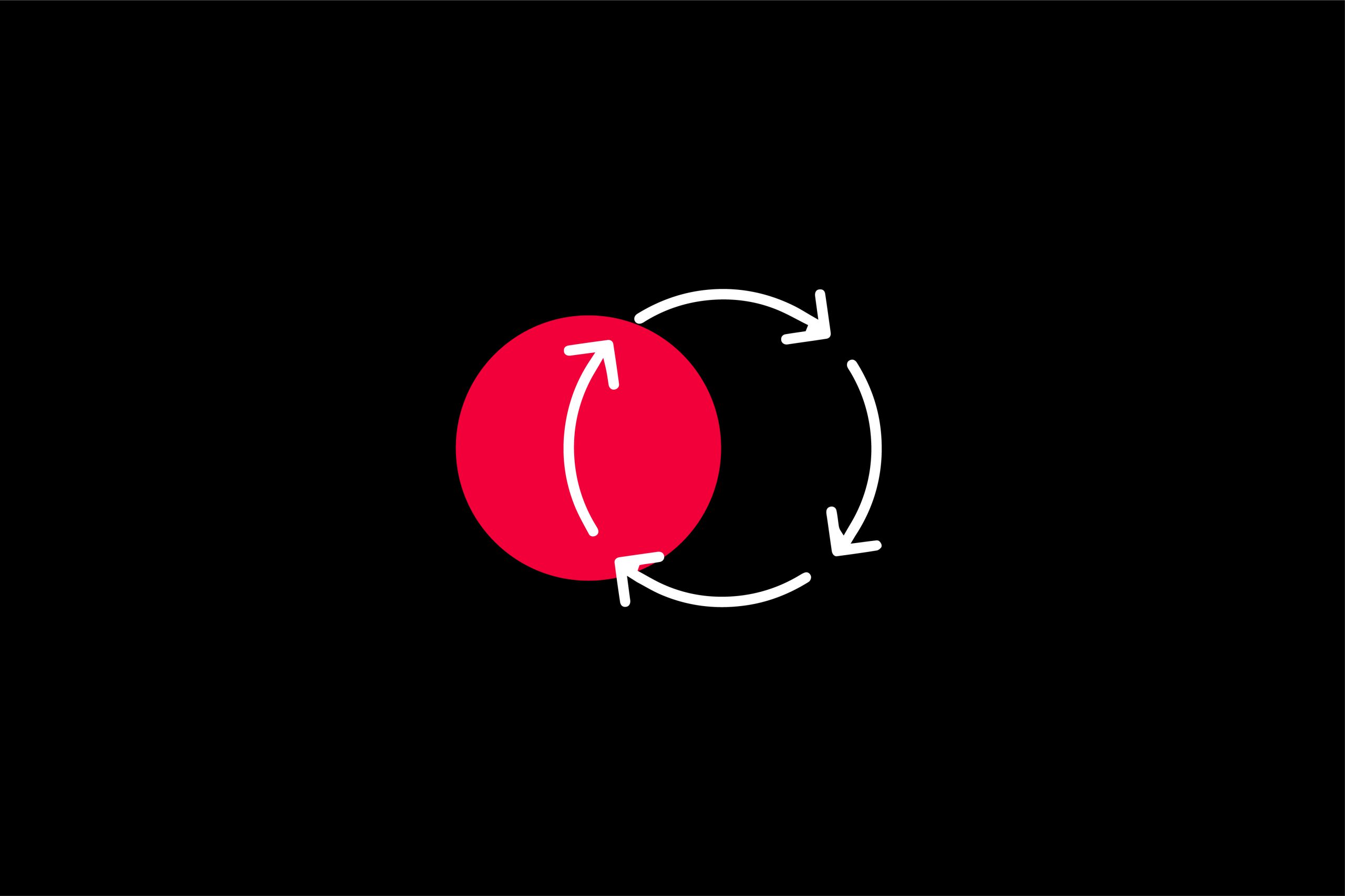 Renovation
The New White Space Opportunity
In my last piece, I discussed breakthrough innovation. If you have ever worked on it, you know how exciting, challenging, frustrating and rewarding those projects are.
One might expect that working on established big brands could be dull, not as challenging, or not as important career-wise because it is all about the shiny new toy, right? In today's climate, this is the furthest from the truth given the rising swell of insurgents that keep popping out of the ether. This was discussed in our Goliath & David series.
Insurgent brands have many unfair advantages as they can come quick to market without needing a perfect execution, something which they almost seem to pride themselves on. They do not have to adhere to the same metrics established big brands must use internally for their go/no decisions, but they are nonetheless capturing the hearts and wallets of our consumers.
They seem to tune into a wavelength that is broadcast underneath big brands' messages, getting through the clutter without having the high brand awareness or marketing budget, stating bigger isn't always better.
And most importantly, these insurgents provide powerful sensory experiences that deeply connect with their consumer. The good news is these opportunities and experiences can be decoded if we listen the right way to our consumers, allowing big brands to leverage their own strengths and connect in new and meaningful ways.
A moment of disruption is where the conversation about disruption often begins, even though determining that moment is entirely hindsight.

Steven Sinofsky
In 'Goliath & David – competing with the little guy', we shared the key assets and opportunities that give the big brand category giants the path to win. In this piece, I want to go deeper to explore the more tangible ways we can leverage the insights those pesky insurgents provide us and use them to identify renovation opportunities for established brands.
Product and packaging development teams know that the innovation funnel starts with a treasure trove of rich opportunities to pull from and bundle together into prototypes for testing with consumers. We start winning when we find those delighters that set our offer apart in market, although that seems increasingly hard to find across concept, product and package these days.
Every once in a while, a new technology, an old problem, and a big idea turn into an innovation.

Dean Kamen
Taking two very unrelated categories that were explored in the Goliath & David work, Pet Food and Vitamins, it is clear that insurgents are winning on similar attributes like being innovative, made with modern technologies and techniques, being natural, simply made, ethically sourced, and delivering an experience. These qualities resonated across categories, being present themes in almost all of the nineteen categories we examined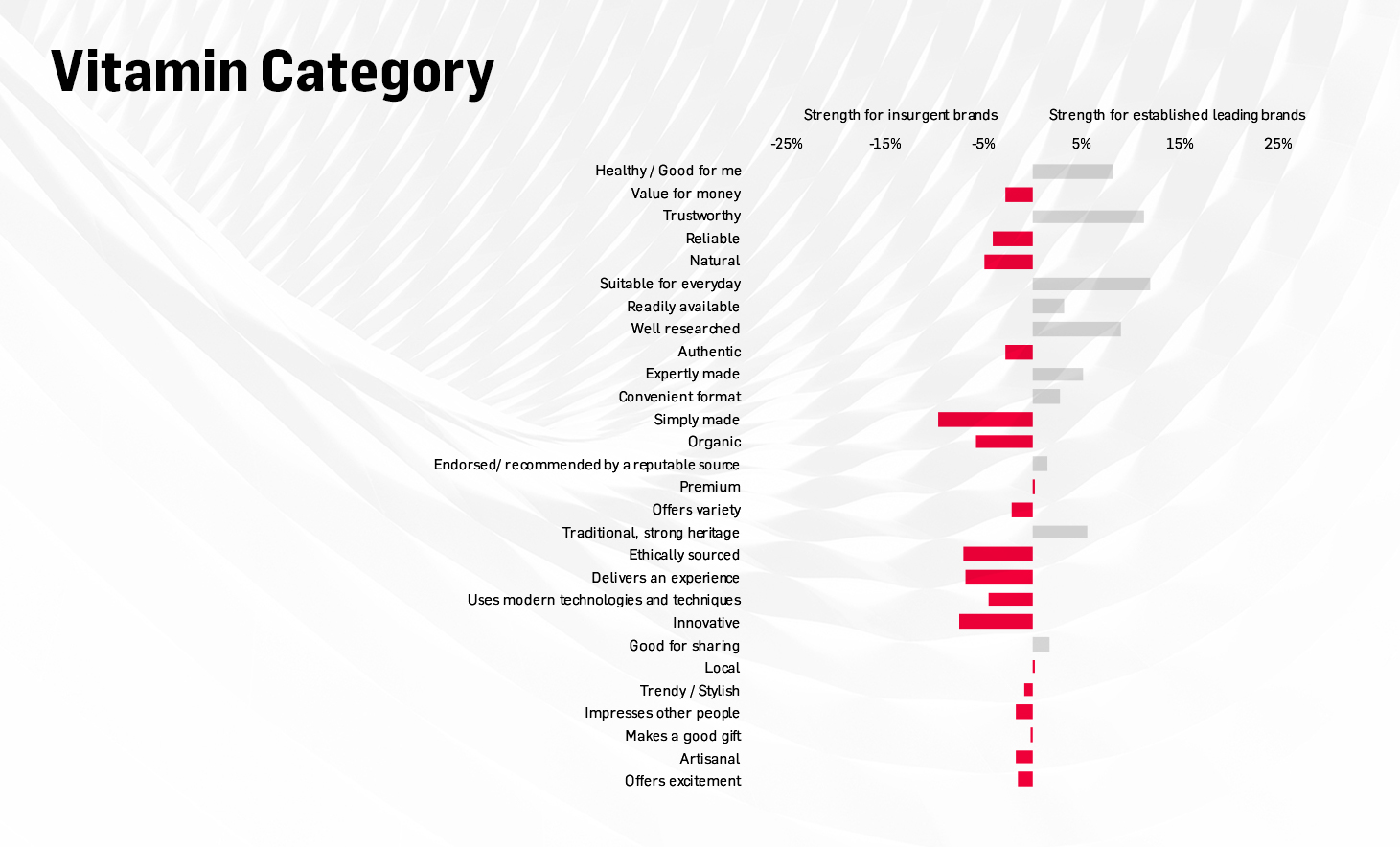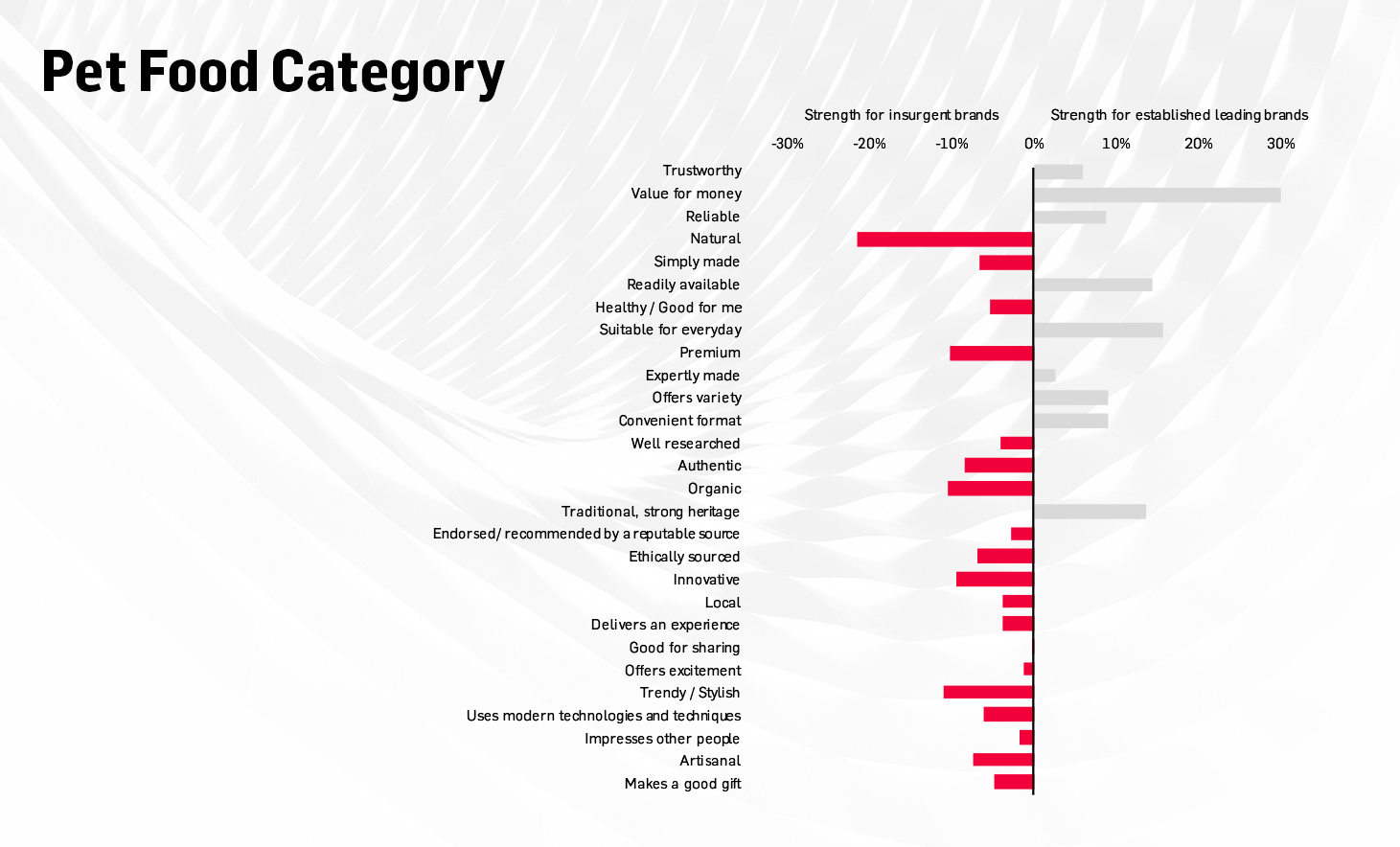 Knowing why consumers perceive these insurgent brands to be innovative, delivering an experience and outright delighting them, is key to help guide renovation efforts. Equally important is understanding why big brands are considered suitable for everyday and convenient, in addition to possessing strong heritage and trust. It is critical on how to capitalize on those, since these are qualities insurgents cannot fake.
Previously I had mentioned that Clear's Sensory Gymnasium provides powerful ways to help identify these delighters as you build end-to-end innovation – the full concept, product and pack bundle. Clear's Sensory Gymnasium is also equally valuable when we start to approach renovation and head back into that funnel, looking to refresh the functional and emotional connections your brand has with consumers.

The first step is to identify the delighters that insurgents and adjacent categories are providing your consumer, and then understand the new technology and processing capabilities that can be tapped into. From there, we can help you understand what becomes core to your brand and start identifying the elements that add more value to the consumer that insurgents are capitalizing on. We can then start to think about what can be designed out of the bundle, identifying the nice-to-haves that provide less value to consumers but be deprioritized to balance the margin equation.
Having a powerful framework to understand what those opportunities are helps renovation get done right, quicker and in a more impactful way.
A key ingredient in innovation is the ability to challenge authority and break rules.

Vivek Wadhwa
Insurgents might have the nimbleness and agility to quickly change within the marketplace, but big brands have the hidden power to outright change the marketplace and the rules of the game when they are bold and willing to take a chance.
Big brands in the US are starting to help turn the tide on trends that insurgents initially capitalized on, like clean label and non-GMO.
Our iconic Kraft Macaroni & Cheese relaunched without artificial flavors, preservatives and dyes– several months before the announcement was made to see if we even noticed. [1]  Spoiler, most of us didn't.

Dannon yogurt is working towards sourcing milk from cows fed non-GMO feed, which could become a huge market change being driven by them, going beyond just non-GMO ingredients [2]
Those are just two examples of the power that established brands can wield in helping reset our new normal.  We know there are many more on the way.      
In renovation, a robust end to end approach that encompasses insight, sensory & creative with the consumer always at the core is key- and that is our strength at Clear.
For more information on approaching renovation and how CLEAR can help you, please contact joe.lavin@clearstrategy.com
Sources: