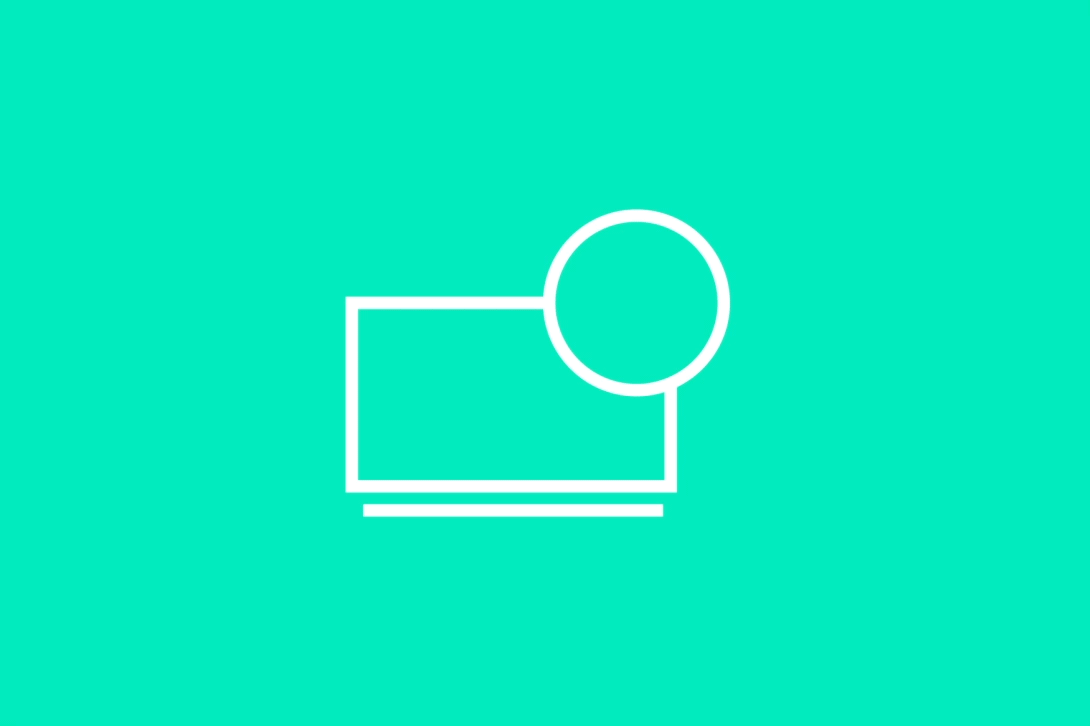 Stress testing your premiumisation strategy
Five tests to pass and four rules to follow for success
In uncertain times, one thing is certain – whilst consumers won't spend money on the big things, they are prepared to spend more on small everyday treats.
Following the 2008 recession chocolate bar and beer sales increased in pace and M&S captured the mood by launching dine in for £10 – effectively a premiumisation of the ready-made meal. Given we're in a similarly uncertain moment politically and economically, it's probably no surprise that premiumisation is a hot topic once more.
Done well, it can add value back into often commoditised categories – just look at peanut butter, bottled water and popcorn, all categories where brands are reaping the benefits of recent shifts toward premiumisation.
It's therefore incredibly tempting for marketing and brand leaders to grab those premium semiotic codes and look to upgrade an existing brand or product. However, that approach is not without risk. Our advice is to pause for a moment, before leaping in.
Why?
It's important to ascertain if premiumisation is the most relevant strategy. Based on our experience with brands from a variety of sectors over the last 17 years, we've found that it's critical to stress test this by first reviewing the following questions:
1. If your brand is part of a bigger portfolio, is it the most appropriate brand to elevate? Would elevating your brand risk encroaching on another brand's space (for example target consumer or occasion) and would this create cannibalisation? Sometimes the potential market size is significant and can support multiple brands, portfolio teams just need ensure that the propositions are clearly different.
2. Does premiumisation align with what the brand stands for today/ tomorrow? Would premiumisation feel intuitive and part of the brand's natural DNA, or could it risk feeling like an inauthentic add on?
3. Is a premium offer relevant to the brand's consumer target? Does your target consumer have the desire and/or need for a premium offer, and do they have the appetite to increase spend?
4. Does the current product range architecture, lend itself to a premiumisation strategy? Range architecture defines the relationship between products in your portfolio. Would adding a premium product range or elevating an existing product range create non-sensical relationships within the architecture? If yes, this doesn't necessarily mean premiumisation isn't possible, but the range architecture would need to evolve first to accomodate change.
5. Does the innovation pipeline support a premiumisation opportunity? Often significant investments will have been made to develop an innovation pipeline. So, it's important to understand if what exists could be adapted or would require an overhaul and if this is commercially feasible – and what the short and long term impacts on supply chain could be.
If on answering the previous questions you are confident premiumisation is the correct approach, we have identified 4 rules to help shape your brand strategy. We've included some useful examples of where brands have been successful and some valuable lessons to learn from brands that have failed.
1. Place consumers at the heart of your strategy
Invest in understanding and sizing your target consumers' desires, frustrations, behaviours and attitudes. This combination will provide priceless guidance on the angle for premiumisation e.g. health, handcrafted, convenience etc. and what levers you should pull i.e. product, packaging, distribution etc.
Do this well and you reap the rewards. Annabel Karmel's readymade food brand has done just that. Offering a feel-good solution for time poor mums who want to serve up delicious, nutritionally balanced, homemade style organic meals to their toddlers.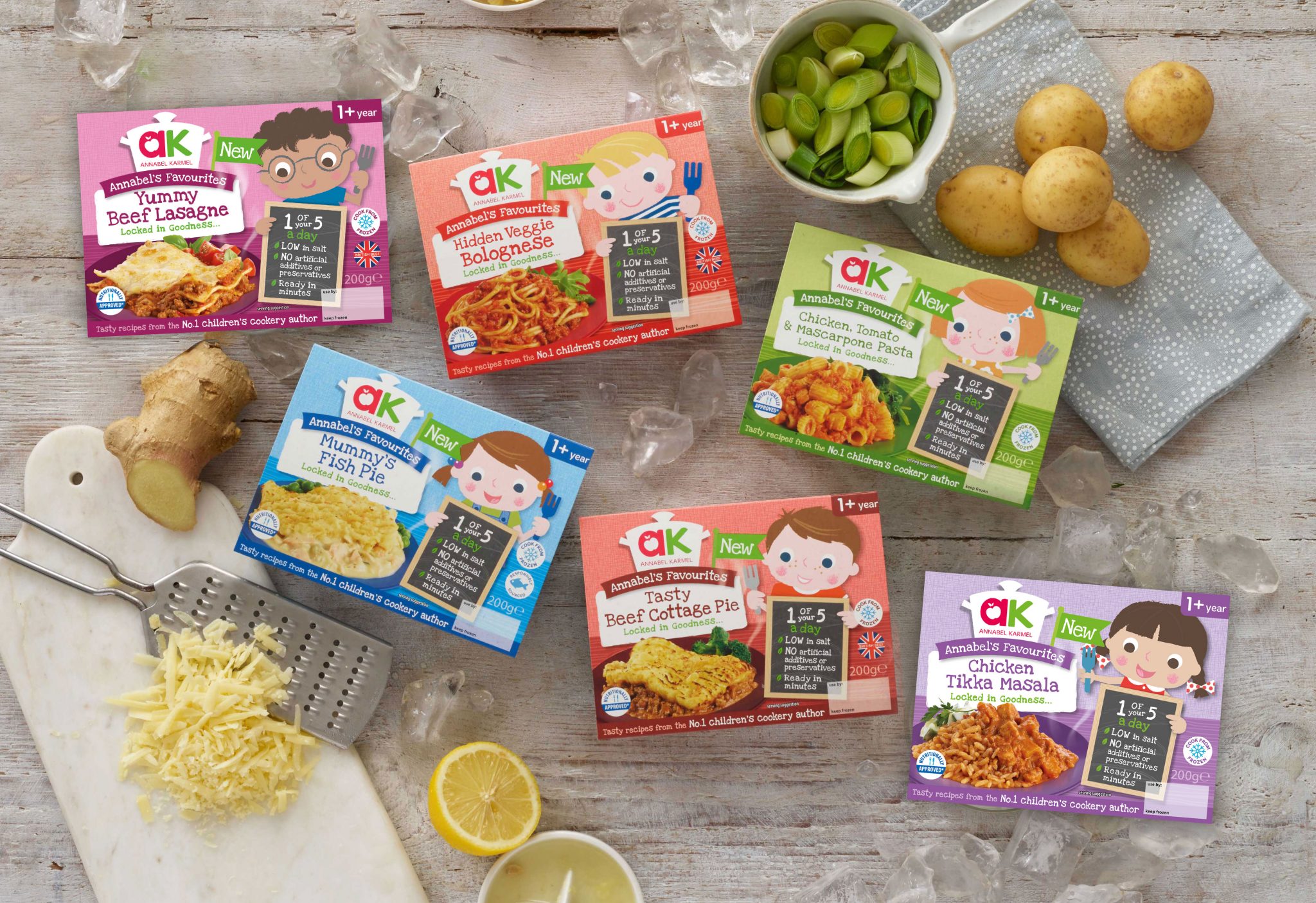 This unique recipe has led to the brand claiming to be in 84% of all UK households with small children. They command an impressive 70% price premium over Ella's Kitchen typically £1.60 per pouch vs. £2.30 for Annabel Karmel.
2. Remember that technology should simplify, not complicate
It can be easy to misinterpret or over-engineer a consumer need. Using tech for tech's sake to premiumise a commoditised category has created some outstanding failures.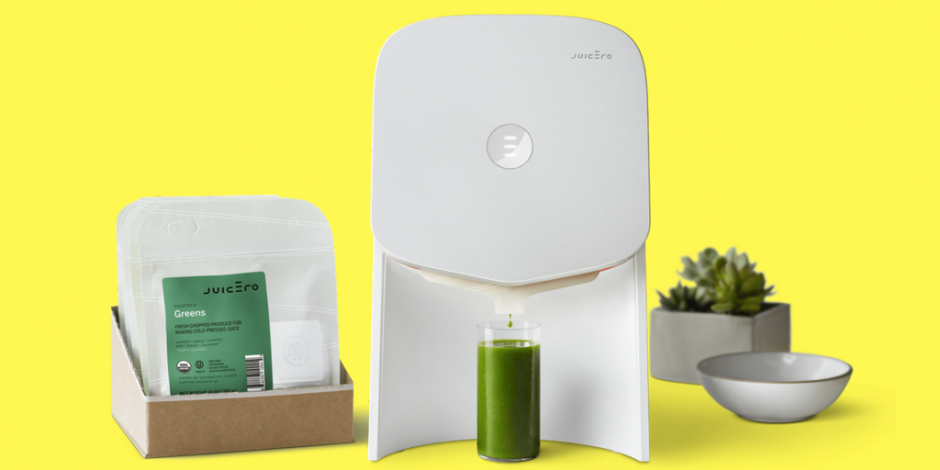 The ultimate example of over-engineering a problem without a meaningful benefit is Juicero's offering of pre-made pouches of fresh-fruit juice that cost $5-$8 each, to be squeezed out using their $400 app-enabled in-home machine using pads exerting two-tonnes of pressure. But, consumers found that the pouches could simply be squeezed out by hand – and the brand now has it's own place in The Museum of Failure…
3. Be credible and truly authentic, don't just jump on the band wagon
Just because premium is an opportunity in your category, doesn't mean you can compromise on authenticity. Consumers can smell a fake a mile off. It's vital to stay true to what your brand stands for. If it isn't credible or can't be adhered to consistently across the entire brand experience, don't do it and instead look at another angle of attack.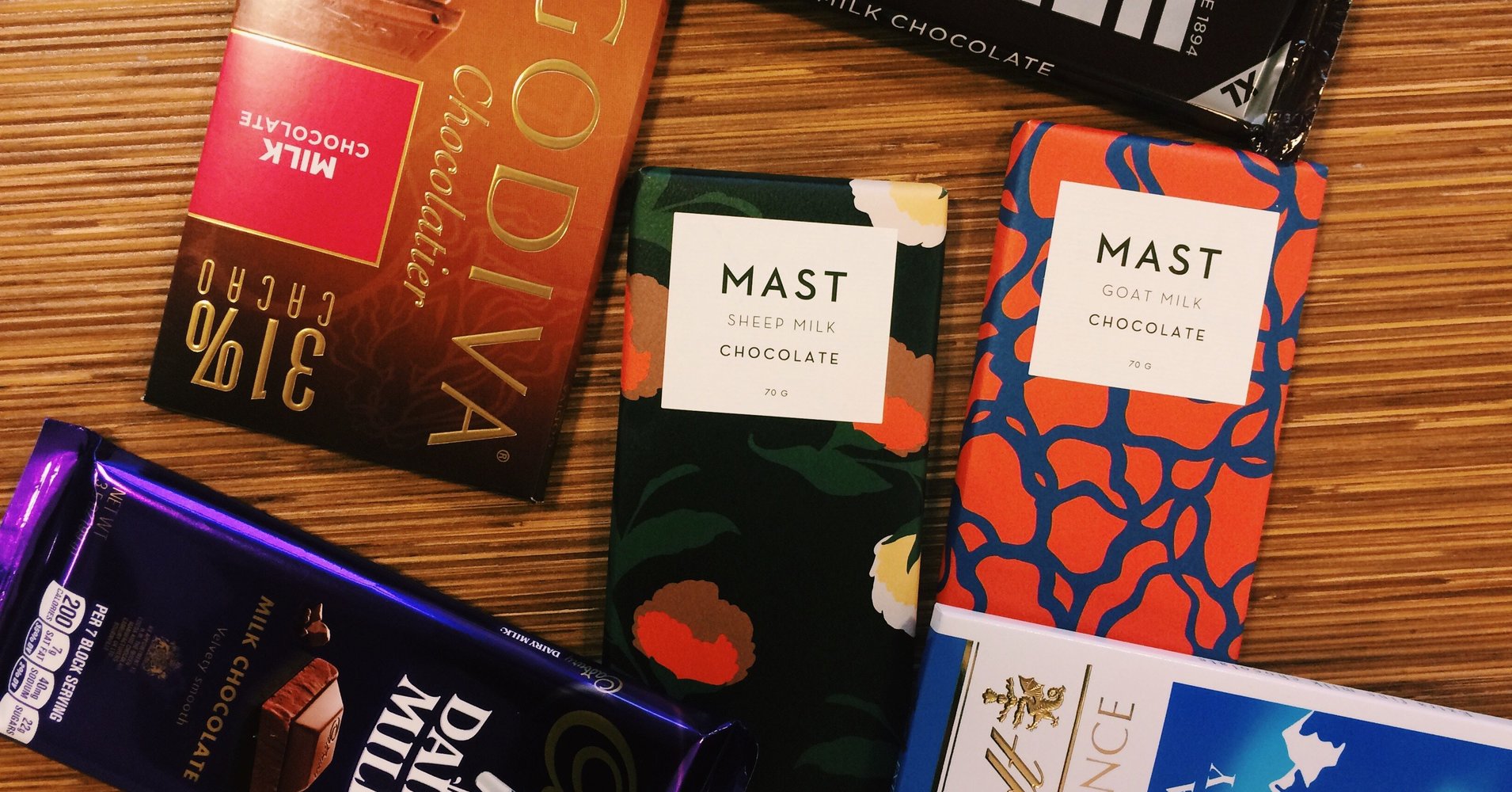 Which brings us to the controversy around Mast Bros Chocolate. Billed as an artisanal chocolate brand, trumpeting its bean-to-bar supply chain and made in the centre of the modern indie-craft renaissance in Brooklyn – the brand adopted many of the expected cues of a premium product, with its heavyweight and artistically rendered packaging, a family/craft production story and a $10 price point to match.
However, in 2015, Quartz exposed the brand as being not quite as bean-to-bar as claimed – throughly undermining the premium positioning in the process. There is real danger in this – consumers can quickly become cynical about premiumisation in commodified categories and worry about being exploited by brands. This is particularly problematic around the craft trend which some perceive as becoming over-saturated and full of bandwagoners.
4. Be consistent and retain your brand's point of difference
No category remains static. Competitors, new entrants and retailers can easily deposition your brand. It's therefore hugely important to consistently drive the strategy across the brand experience and ensure the message remains fresh and relevant.
In 2002 Walkers launched its Sensations range to much attention and fanfare, with striking black packaging and sensorially-oriented television advertising to match, offering a premium option in a homogenised snack-food aisle, associated with an established brand. It was hugely successful, reaching a high of £114.7m in revenue in 2014.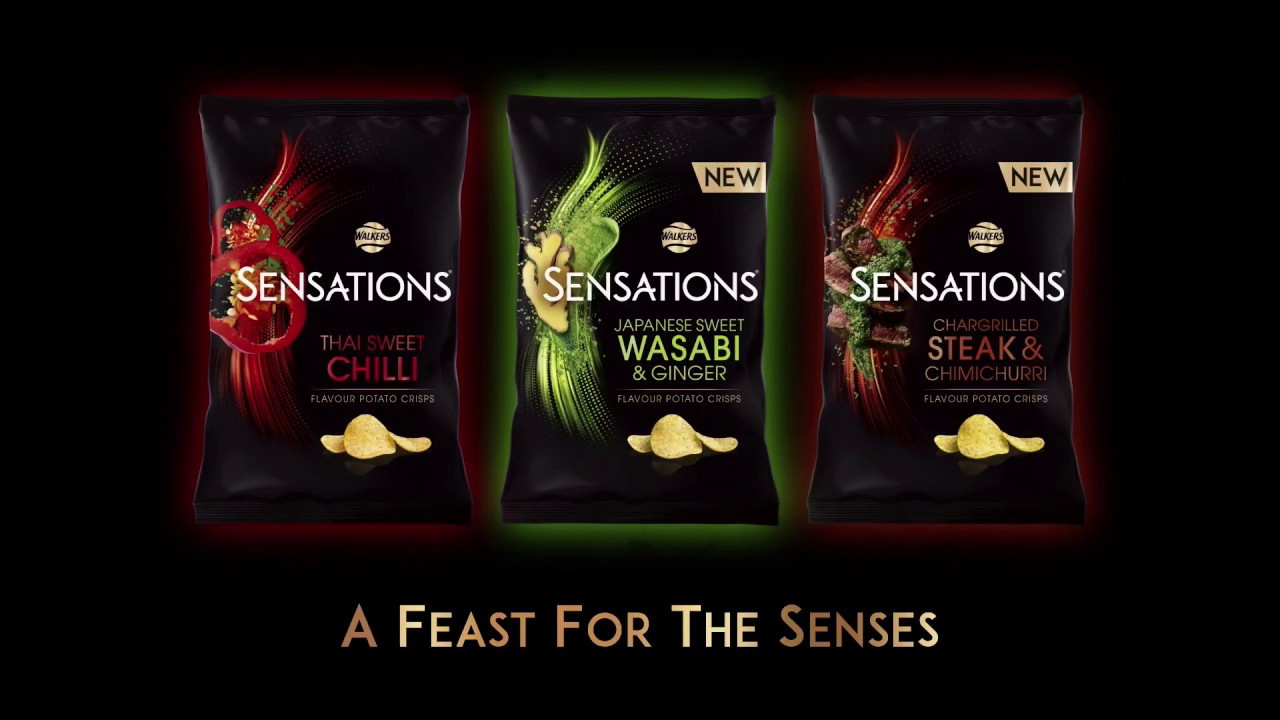 However, years of retailer price discounting and lack of caretaking of the brand has allowed it to sink in an increasingly crowded space – to £91.4m revenue in 2018.
It's no longer a truly sensorially different product and its semiotic codes of premiumness now look dated by comparison to competitors such as Tyrells and Kettle. And format extensions into other savoury snack foods (crackers, street mix, nuts) have signalled the brand operating according to the more everyday conventions of the category rather than a premium player – and have clearly failed to arrest the slide.
In contrast Lurpak have consistently reinvented the ways in which they have brought to life 'Real Food Deserves Lurpak' via innovation (the Cook's range and Lurpak softest), communications and activations (Food Hacks and Food Stories).
Premiumisation can be incredibly effective when executed in the correct way for your brand, consumers and the category. But to do so requires a blend of rigour, consistency and creativity to ensure it's a long term success.
So as we once again navigate uncertainty in the global economy, it's worth reassessing your premiumisation strategy – after all in tricky times we like a bit of a treat!