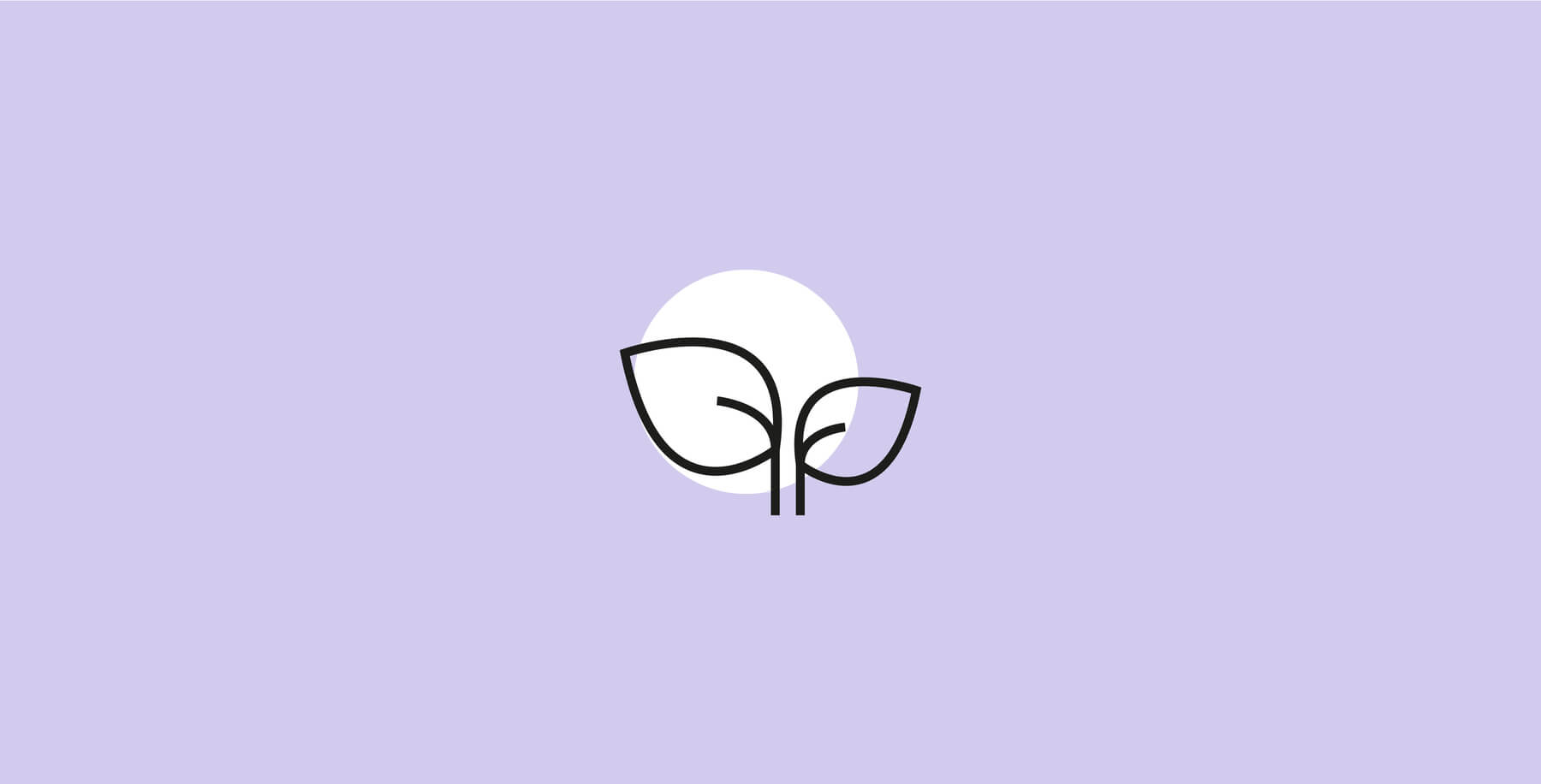 The race to plant-based 
Alternative proteins are growing up. How is your brand going to make the most of it?
We've all seen the memes about plant-based protein transforming into all the mainstream foods we love, from pizza to hamburgers. Once a small market segment defined by dietary requirements or fixed vegetarian and veganism, plant-based is now mainstream, even taking over the tasting menu at Michelin-starred sensation Eleven Madison Park (if a 15,000 person wait list doesn't scream cultural acceptance, we're not sure what does). This is all underpinned by a more flexible mindset about what consumers are willing to pay for, experiment with, and enjoy.
The memes aren't wrong. Plant-based protein products are now delivering on what only meat had been able to promise before: taste, texture, and satiety. In other words, alternative proteins are growing up.
What's more, they're growing up fast. Projections from Bloomberg Intelligence indicate that the plant-based foods market could be valued at more than $162 billion by 2030 – up from $29.4 billion in 2020.
It's a multibillion-dollar opportunity with staggering potential for innovation and territory-building. If you're a CPG-focused brand, the big question is: how are you going to make the most of it?
We've taken a close look at what's driving demand now, how plant-based proteins are evolving, and the top 4 things you can do today to capitalize on the category's potential.
What's behind the demand?
There are 5 key factors contributing to the growth we're seeing:
An increased drive towards sustainability
Consumers have become increasingly empowered to support brands that commit to sustainability, with research showing that a third of US adults say they spend more time thinking about the climate than they did before the pandemic [1]. This is apparent in the growing reach of organizations like Veganuary, whose 2021 campaign engaged over 500,000 people worldwide trying a vegan diet for environmental and ethical reasons. Conscious consumption is continuing to gain traction and consumers demand ESG alignment from the brands they engage with.
Gen Z
Gen Z's influence knows no bounds these days. Their reach and savviness as digital natives, their social awareness and activism, and the dire state of the world they've inherited have combined to give them powerful opinions and voices they're not afraid to use. They fully expect brands to deliver on sustainability principles and support holistic health, and they're being the change they want to see in the world – with 79% of them going meatless once or twice a week and 65% wanting a more plant-based protein diet, according to The Food Institute [2].
Plus, being vegan is cool: "cooler than smoking," in the eyes of 44% of Gen Z-ers [3]. Bold brands experimenting with cool, socially responsible offerings in the plant-based space will be rewarded by this key audience, as we've seen with brands like Nuggs.
Investment – and highly visible public support – from big brands
Big brands are putting their money where their (consumers') mouths are, quite literally – and they're doing it smartly with a view to embed these choices into our daily routines. Brands like Impossible Foods, Beyond Meat, and Oatly have been instrumental in driving plant-based foods to mainstream status in partnership with a growing list of major chains like Burger King, KFC, Chipotle, and Starbucks.
Then add in leading consumer brands, like PepsiCo, Nestlé, and Kellogg's, who are looking to build their future pipelines by increasing their distribution of plant-based products and doing more to feature the variety – and evolution – of their plant-based portfolios. By listening to consumer and institutional demands, brands are investing in growing the category.
Value for money
While still not the lowest cost option, plant alternatives are becoming more accessible, and growing sub-segments, like chickpea, lentil, and pea protein, are cost-effective for brands to pursue and consumers to choose. [4] As availability encourages testing, more and more people will purchase plant-based protein products, driving prices down and further lowering barriers to entry.
Nick Halla, Senior Vice President International at Impossible Foods, nailed it with this formula: "You'll buy the product once based on novelty, you'll come back if the taste was good and if there are benefits such as nutrition and sustainability, and you'll buy it in the long run if the value is right."
The pandemic
Growing interest around plant-based options was a trend long before the pandemic hit, and consumers were already getting more familiar with the category from exposure at fast food chains and retail giants – but the numbers show us just how much COVID impacted consumer habits. The Washington Post reported that at the pandemic's height, the majority of American households bought plant-based proteins; most interestingly, as of last fall, "1 in 4 Americans still report eating more protein from plant sources than in spring 2020." [5]
While sales have continued to undergo peaks and troughs since, the evidence shows a promising future for plant-based protein. Whether the pandemic opened consumers' eyes to animal rights concerns, the state of the environment, supply chain fragility, or their long-term health, the net effect was embracing a plant-based diet and new experiences at scale – and encouraging the formation of new habits.
How we got here and where we're going:
The evolution of plant-based protein

Anyone who tuned into our event on the next consumer behavioral shift will know that, like Theodore Roosevelt, we firmly believe that "the more you know about the past, the better prepared you are for the future." Let's look at how plant-based proteins and consumers' reception of them have evolved over time.
Nascent stages of plant protein (1985-2001):
Quorn was launched in 1985 as a meat substitute targeting what was then niche consumer behavior – plant-based protein wasn't mainstream or culturally acceptable, and everything from market demand to R&D reflected this. The concept was intriguing, but the delivery left something to be desired.
Plant protein 1.0 (2001-2011):
In the new millennium, plant-based protein started not only becoming more culturally acceptable, but also desirable to consumers: macro forces including environmental, health, lifestyle, and pricing considerations added momentum to the movement. In response, the category took the approach of mimicking mainstream forms of protein and focusing on copycat products – although this sometimes stymied the category with experience gaps (like comparing the mouthfeel of a plant-based "burger" at the time to a 100% beef patty).
Plant protein 2.0 (2011-2022):
Where we're at now. Impossible Foods launched in 2011 and since then billions of dollars have been invested in closing the category's experience gaps. It's working: choosing plant-based protein options feels like a genuine choice for many consumers, and where larger experience gaps exist, they're mostly inconsequential or being addressed. The sense of compromising by going plant-based isn't as present, but something is still missing from the overall experience.
Plant protein 3.0 (2022 and beyond):
In the same way that Web 3.0 is on the horizon, plant-based protein 3.0 represents a phase of growth that would change everything. It's building a structure that moves beyond mimicry into a new world of radical innovation. This phase we're on the cusp of embraces differences – and the power of those differences in the experience and consumption of plant protein. Web 3.0 is defining a new digital world; plant-based protein 3.0 is redefining the perception of food and pushing into new branded territories. It'll be more challenging for brands to manage in one sense, but also more interesting and potentially lucrative to operate within.
Winning the race to plant-based protein market share
We know we're at a tipping point when it comes to plant-based proteins – so how do you set yourself up for success as we move into the next phase of development?
Here are the 4 crucial things you should be doing from now:

1. Double down on understanding what your consumers need.
Honestly evaluate whether you understand your target consumers' needs, expectations, and pain points – both now and with an eye to the future, based on shifting behaviors and trends. This is the building block for everything from expansion of current market share to innovation, and without it, there's no foundation for future success. You not only need to get a handle on what's driving your consumers' decisions, but also on what's standing between them and the choices they might want to make (like integrating more plant-based protein options) but don't end up pursuing.
How you can do it:
Sensory research is critical to helping you strategically overcome the barriers separating consumers from initial – or increased – plant-based protein adoption.
The top two hurdles for plant-based proteins to overcome are taste and texture. Take a consumer-centric sensory approach: speak to consumers and get live reactions and breakdowns of how they view the market. This is an invaluable way of finding out exactly where your products and competitor offerings fit in from your consumers' perspectives.
Our team can help you conduct in-depth sensory studies to dig into key attributes like the above to identify the key three: table stakes, optimizers that can enhance your market position, and delighters that will give your consumers a unique experience that delivers on every promise.
2. Once you've identified or reassessed your consumers' needs, innovate against them.
To succeed in the current market, it's not enough to have plant-based or plant-forward products. Consumers increasingly expect this from brands – offering these products is more of a minimum expectation than a point of differentiation. That's why it's essential to innovate against the consumer needs you've identified, and to approach that process of innovation through two lenses: now and next.
How you can do it:
We know that product pipelines often take years to develop and refine. However, in a space that's moving this quickly, speed is absolutely essential to cultural relevance and consumer uptake. To find that sweet spot between getting into the space more quickly and giving R&D the time commitment it deserves, have a look at all your active product and innovation pipelines. Your aim? Find the quick wins.
Are there any strategic reinventions you can focus on while the more nascent or ambitious pipelines progress in the background? For example, is there an existing product that you could renovate based on your latest consumer research, repackage, and take to market? Figure out where you can move things along and start pushing. Novel doesn't have to mean brand new, and this approach could be an easier route to demonstrating development, showing that you're listening to consumer feedback, and staying fresh and front of mind with a steady pipeline of new or improved offerings.
3. Be clear and confident in your product decisions and positioning.
You've asked the right questions and have a handle on consumer needs and your innovation pipeline – but you also need to manage expectations. Your value proposition and communication are key. Knowing the worth of what you're aiming to achieve and focusing on that in your marketing sends a strong message that will help you build and maintain two things with your consumer base: trust and interest.
How you can do it:
Take a hard look at your comms playbook. Are you…
…delivering an overtly plant-based product made from lentils, chickpeas, nuts, or oats? Be transparent about benefits, flavor profiles, and health claims.
…providing a meat substitute that mimics taste and texture? Don't overpromise – ground your claims in reality.
…looking to appeal to a new or wider set of consumers? Focus on the tone in your comms and wider messaging like packaging. Where do you fall on the continuum of traditional plant-based protein brands and the irreverent, quirky tone of a brand like Oatly (whose "Wow, no cow" Super Bowl ad split the internet last year)? Could you think outside the category like SIMULATE, whose "non-preachy," meme-heavy positioning [6] and DTC model have contributed to $60 million in VC funding to date?
…doing something that's new, interesting, and bold? Rather than falling into the trap of comparisons, let your product stand on its own in a new territory. You don't need to try and make it feel familiar. On the contrary, this differentiation could have a huge impact on how consumers view and ultimately receive your product. If they're approaching it as something entirely new, they won't be bringing any biases about potential comparators into the experience.
4. Play the long game: consider radical iterations of plant-based protein to future-proof your brand.
You've got your innovation pipeline rolling, but how about disruptive innovation? We're still exploring plant-based versions of normal foods today, but with technological advancements, a growing and globalized consumer base, a changing climate impacting access to resources, and cultural receptiveness to brands who are breaking the mold, have you paid enough attention to what the category could look like tomorrow? You need a way to look ahead so you don't fall behind.
How you can do it:
Focus on radical opportunity mapping with an innovation partner to find growth. Explore everything from your products to the vehicle for delivery to overall CX.
What's next: could you provide two different sustainable routes like Finless Foods' plant-based and cell-cultured tuna offerings? Will you open a plant-based protein production facility with a heavy focus on innovation like Samworth Brothers, or a market development center with R&D labs and pilot-scale production facilities like Motif FoodWorks? Will you work with Michelin-starred chiefs to develop innovative plant-based protein products that deliver on taste like Kerry Group?
We believe that the next phases of plant-based protein will redefine our perception of food, expanding beyond mimicry and engaging consumers with entirely new experiences. You need to identify what this could look like for the wider food category and your brand, and then work backwards to pave the way there.
In a nutshell
While there are plenty of exciting chances to step up in the plant-based space, consumer demands and the market are moving quickly. Competition is already fierce between incumbents, startups, retail chains, and producers. Add expansion into new markets, like Singapore-based Next Gen Foods' recent entrance into North America via the largest ever Series A round for plant-based meat [7], and the stakes become too high to risk waiting.
Starting with the 4 steps above, you can set yourself up to lead in true food innovation years down the line. Laying the groundwork from now will give your brand the best possible chance of taking that coveted spot – and making that multibillion-dollar commercial opportunity work for you instead of your competition.
Want a new way to get ahead of consumer behavior?
References:
[1] Forrester "Empowered Consumers Call For Sustainability Transformation" Forbes, 1/21/21
[2] Campisi, Victoria "Gen Z's Influential Food Preferences" Food Institute, 7/27/20
[3] Chiorando, Maria "44% of Generation Z Say Being Vegan Is 'Cooler Than Smoking'" Plant Based News, 10/1/18
[4] Allen, Mary "The Promise of Pulse Proteins" Modern Farmer, 1/10/22
[5] Pasricha, Trisha "Plant-based diet's health benefits play big role in its popularity during pandemic" The Washington Post, 10/9/21
[6] Sanchez, Kait "I tried the Nuggs, and they tasted like memes" The Verge, 3/4/21
[7] Yu, Douglas "Faux Chicken Brand TiNDLE's Parent Raises $100 Million In Largest Series A Plant-Based Meat Deal Ever" Forbes, 2/15/22