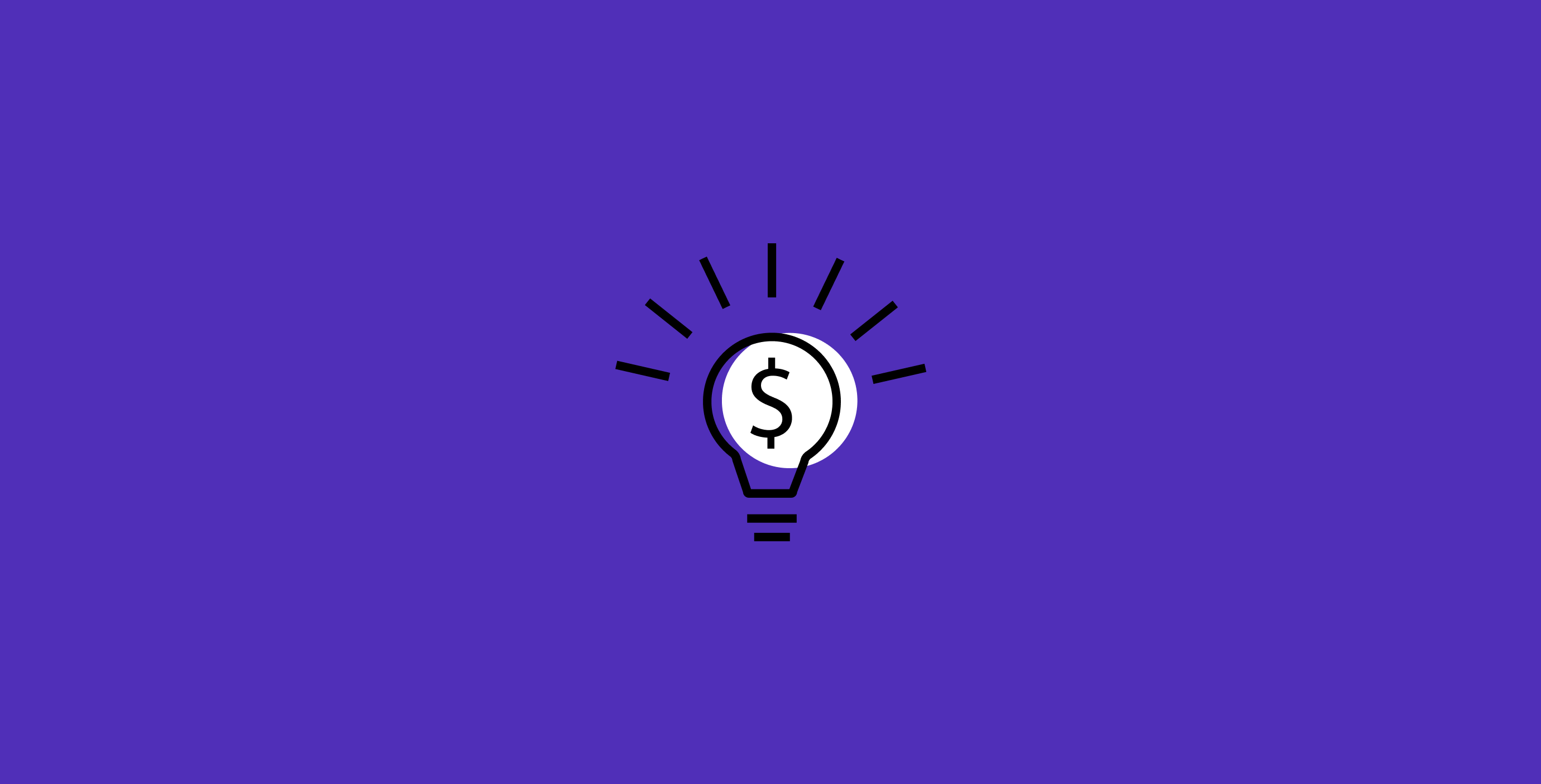 7 insights on the future of the Financial Services CMO
Easier to read than your marketing dashboard, and arguably just as useful
Let's set the scene: it's 2021, we're still reeling from the last year, and on top of that, the onslaught of change hasn't slowed down in the marketplace (let alone at home – parents, we hear you). What's a marketing team to do?
We wanted to understand what challenges marketers are facing – and how to find a path out of that chaos into a space where they could seize opportunities to thrive. Last fall, we undertook a major global survey of senior business and senior marketing individuals to dive deep into the future of the Chief Marketing Officer (CMO) role. This led to "From Chaos to Clarity," our report on these findings and the frameworks Clear developed to turn forces of chaos into forces of positive change.
The survey spanned multiple sectors, but 300 of the CEOs, CMOs, and senior marketers we spoke to worked at financial services (FS) organizations. When we asked them about their goals and the obstacles they're coming up against, we were so intrigued by the findings that we decided to launch a companion report focused on the FS sector: "From Chaos to Opportunity."
Our launch event featured four brilliant panelists from the world's largest credit union, a global cross-border payments fintech, and a FTSE 250 international business information group:
Pam Piligian, SVP Marketing and Communications at Navy Federal Credit Union

Andrea Linehan, CMO at CurrencyFair

Craig Welch, CMO of NextGen at Euromoney Institutional Investor

Clear's Laura Cholerton, Director and Head of Financial Services UK
We centered our discussion around this challenge:
In a chaotic, complex environment, how can Financial Services marketing leaders find a path from chaos to opportunity?
We had a great conversation that's worth sharing so we've pulled out the top 7 insights below for you to enjoy with your morning marketing metrics.
Heads up: we know that FS loves an opportunity to bundle, so we've bundled each takeaway with a quote from our panelists for context and clarity.
1. The experience revolution is coming, and service is key.
The differentiator in Financial Services often comes down to service. You can spend months honing beautifully crafted campaigns or statements but if the experience doesn't match, it might all be for nothing. As marketers, we have a responsibility to connect those dots when we're considering big strategic moves or messaging. We have a seat at the table now; we have permission to say that in order to attract new customers, drive new product and service development, and effectively do our jobs properly, what we say needs to match what we do.
"We still think that the personal service – whether that happens in our call center 24/7 or in branches – is an important part of our service model and CX experience for our members, but we're watching to see if it will vary by segment, origin, age, etc. We're just trying to keep up with the journey which is a theme for all of us in marketing: keeping up with the journey, with its pain points and its pulse points."
– Pam Piligian
2. The economy may have slowed down but that doesn't mean growth has to.
Global economies have taken a massive hit and revenues and incomes for many FS businesses aren't expected to recover until 2022 at earliest. Growth in established segments is likely to be a lot more challenging in the years to come, meaning that lots of businesses will be looking at new avenues of growth. It's time to get off the defensive since that's where the opportunities are – staying alert and agile is key.
"Financial markets have had crises before but with this one, you basically took the power switch to the whole global economy and turned it off. Then you're trying to turn it back on and governments are putting in trillions to start things back up but there's going to be significant impact across the entire spectrum: liquidity, capital, resources, cash flow, funding, tax trade, immigration. All of these will have significant opportunities and challenges."
– Craig Welch
3. Speaking of growth – disruption in the industry is only going to increase.
Fintechs are ideally placed to capitalize on some of these trends, particularly the shift to digital. Before the pandemic hit, their lack of brick-and-mortar locations placed them at a disadvantage in some cases, but this wholesale shift to digital we've seen means that fintechs are more on a level playing field with traditional, deeply entrenched players. It's likely that fintechs are going to bring even more disruption to the FS space as they grow internationally, increasingly seek access to banking licenses, and capitalize on economies of scale to accelerate expansion.
"Customers are demanding assimilation of their experience – they don't want to hop between providers, they want it all in one place. You can API everything, but the reality is that it's still clunky. People want neat and tidy and in one place."
– Andrea Linehan
4. Finding new paths for growth is crucial, and marketing leaders have a leading role, but it's not an easy road ahead.
Good news: the data shows that Marketing has never been more influential in FS organizations. FS CEOs said that Marketing is the third most influential role in the C-suite, and they genuinely want marketers to be a key part of driving business success. The slightly less good news is that alongside this once-in-a-lifetime moment for marketers to take a strategic seat at the table, there's constant pressure to keep the lights on as well as think long-term, and it's a very difficult juggling act to get right.
"It took a pandemic for us to get the opportunity. What we've asked to be – part of the strategy, a driver – we've always wanted that. Now CEOs are saying we need your help…don't think it's going to stay. It may get taken away unless you can really show that you can drive value."
– Craig Welch
5. Chaos is undermining growth in 3 ways that you need to know about.
Marketing is having an identity crisis. FS CEOs and CMOs aren't aligned on how they see the department. Marketing leaders are being asked to do a hundred things at once, play multiple roles, and liaise between every department, and it can be hard for them to find clarity of purpose and focus on what really matters.
Goals are also misaligned between FS CEOs, CMOs, and senior marketers. CMOs think they're being evaluated on KPIs such as growing market share, customer satisfaction, and brand awareness. CEOs have quite a different perspective that's more target-driven and commercial: they want their marketing team focused on hitting sales and revenue targets. It highlights an inherent tension between the strategic and tactical – marketers are stuck between a rock and a hard place. There's further misalignment on what CEOs and CMOs see as the biggest challenges facing marketers in the next 3-5 years. CEOs are worried about the strategic value of marketing – in other words, making sure that they're getting their bang for their buck and that marketing is contributing towards those clear business strategies or objectives. In contrast, CMOs' challenges are more about the tactics of executing strategy – they're worried about new marketing technologies and the changing media landscape. While these things are important, they can often be a distraction from the bigger questions.
There's an emerging talent crisis. A staggeringly low 9% of senior marketers that we surveyed aspire to be CMOs, although they are open to other senior or C-suite positions. Even more concerning? Attracting and retaining talent to the industry isn't necessarily keeping FS CEOs and CMOs up at night.
"I think marketing people are also lifelong learners. My list of what to do next would be very diverse but I think that's part of what makes people thrive in marketing – we're multidisciplinary but we also tend to be attracted by the next thing, because part of our job has been keeping our pulse on that particular factor or asset. Trust is imperative [for retaining talent]…we work every day to put deposits in that trust bank because we know that we don't control all the situations, but they [team members] have to know that we've got their backs and that they can trust us to do the right thing and represent their points of view."
– Pam Piligian
6. Don't worry: we've identified 3 marketing musts to help turn that chaos into opportunity. 
Clarify Marketing's role in delivering the strategy. Take that seat at the table, focus on shaping and driving the strategic direction of the business, and don't get distracted by the latest tactics or tech.
Think new, not more. Rather than looking inwards at existing products and services to market, turn your focus to innovation and new product and service development. Find those new opportunities to add value with your gaze fixed firmly on the future.
Mix it up. Embrace change and the challenge it brings. It's crucial to constantly adapt and keep up with those challenges as they evolve.
"There's an old song: 'You don't paddle against the current, you paddle with it. And if you get good at it, you throw away the oars.' I think for COVID, none of us got to the stage where we could throw away the oars, but we did get better at knowing what the waves were and how we could pivot along the way."
– Pam Piligian
7. One last thought on mixing it up: there are a lot of gaps that need to be bridged. Be the bridge.
It's important to learn different languages, and we're not just talking about Duolingo here. When you learn the languages of data, finance, the customer, CX, and tech as a marketer, you're putting yourself in a position to win. We have a unique role and superpower as marketers: we know the customer and the competitive landscape like no one else in the business. What does success look like? Connecting the dots, talking the talk, and leveraging those insights and that influence for impactful results.
"I love the revenue piece because I think it's our strongest force for having a seat at the table…let's really own the power and influence that those numbers in our hands have over the business. Learn to be able to talk about them and get the CMO, CEO, and CFO to have that conversation together."
– Andrea Linehan
Thanks to our fantastic speakers – Pam, Andrea, Craig, Laura, and Geraint – for such a rich discussion.
3 asks, 3 answers
Fancy a deeper dive? "From Chaos to Opportunity" is available to download here, along with our original study, "From Chaos to Clarity" – and if you prefer your content in video format, you can watch a recording of the event here.
Interested in finding out more about Clear's business, brand, experience, and innovation consulting? Drop us a line.
Want to make sure you don't miss our next event? Follow us on LinkedIn.
About us
Clear is a global growth consultancy, part of the M&C Saatchi group. We use clarity to cut through complexity and generate growth.
We work with leading brands to identify how complexity and chaos are limiting their growth, and what needs to be done now and next in order to thrive.
Our capabilities include business, brand, experience, and innovation consulting and we work across multiple industries – including Financial Services, Tech, CPG, Retail, Apparel, Restaurants, Law, Automotive, Travel, and Entertainment.
With offices located in five countries, our team is strategically placed to help clients wherever they have challenges to solve.
Follow us on LinkedIn or join our mailing list to make sure that you never miss a chance for clarity.