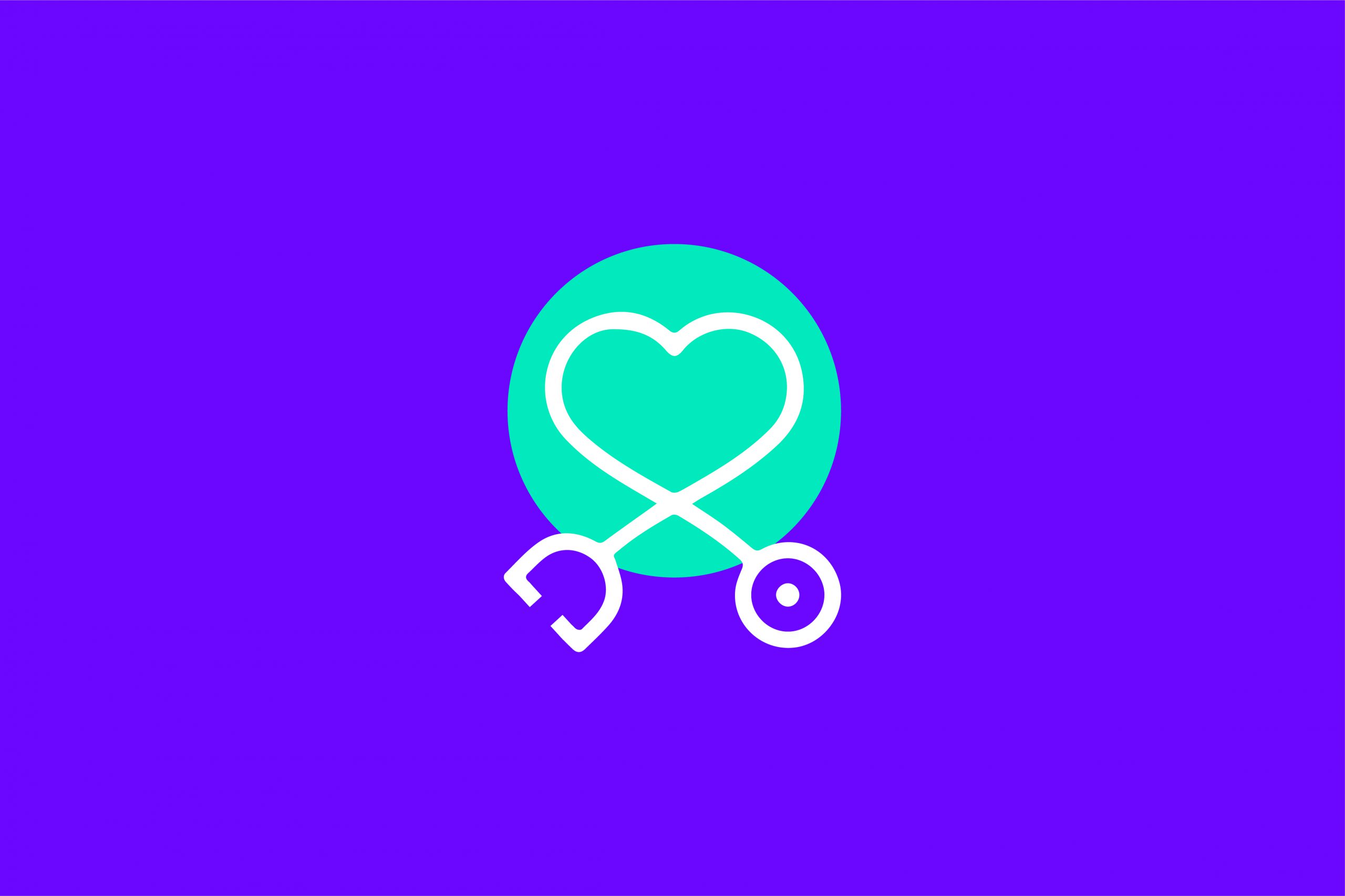 Empathy
The new force for transforming healthcare
Healthcare is awash with complexity. Patients, providers, and manufacturers all struggle to achieve their respective goals. But there's an untapped resource that can bridge the divide—and it's a skill we all possess. We're talking about the power of EMPATHY.
Increasingly, businesses are putting the spotlight on personalized customer experience. In the healthcare world, where measurable results reign supreme, it can be hard to put much stock in perceived intangibles.
While healthcare brands churn out more materials, programs, and messages, it's increasingly clear that real value lies in forging meaningful, two-way connections between providers and their patients.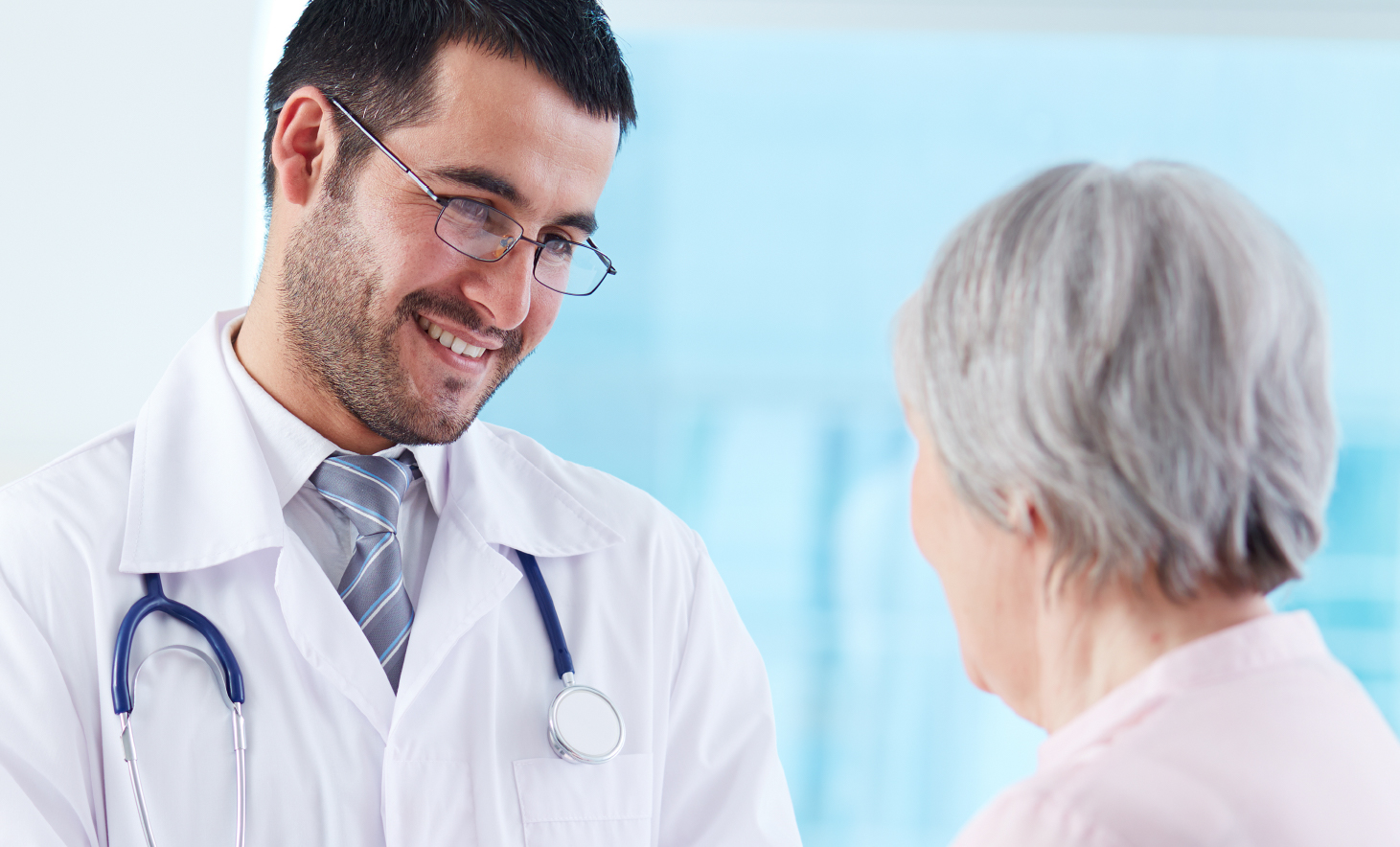 Healthcare would do well to take cues from outside the industry. The following brands broke ranks with the status quo and placed customer experience at the core of their strategy: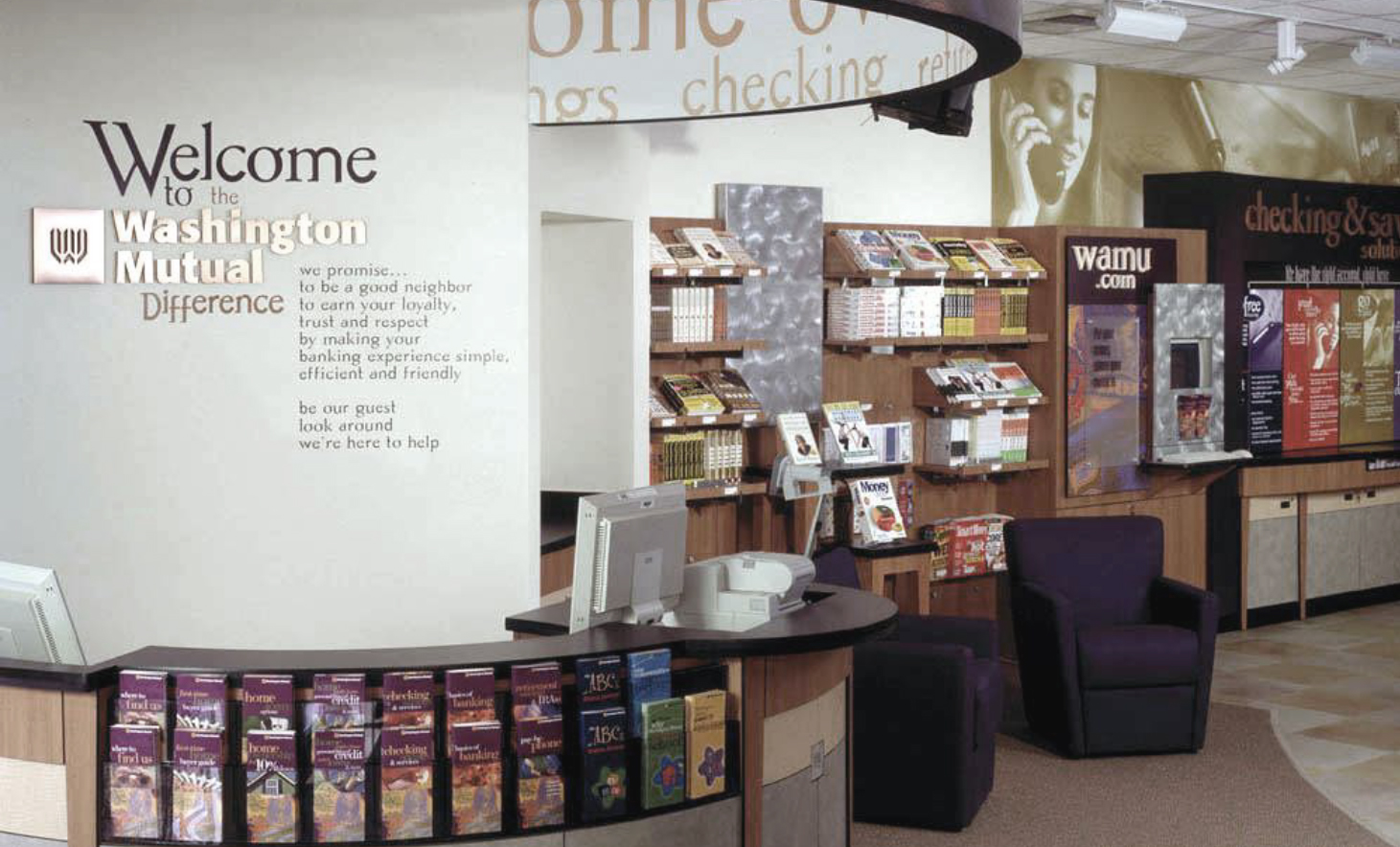 Washington Mutual transformed the retail branch experience, retiring roped-off lines and tellers behind windows in favor of free-standing kiosks and roving service reps. The sterile bank routine was replaced with a streamlined process and a casual, conversational atmosphere.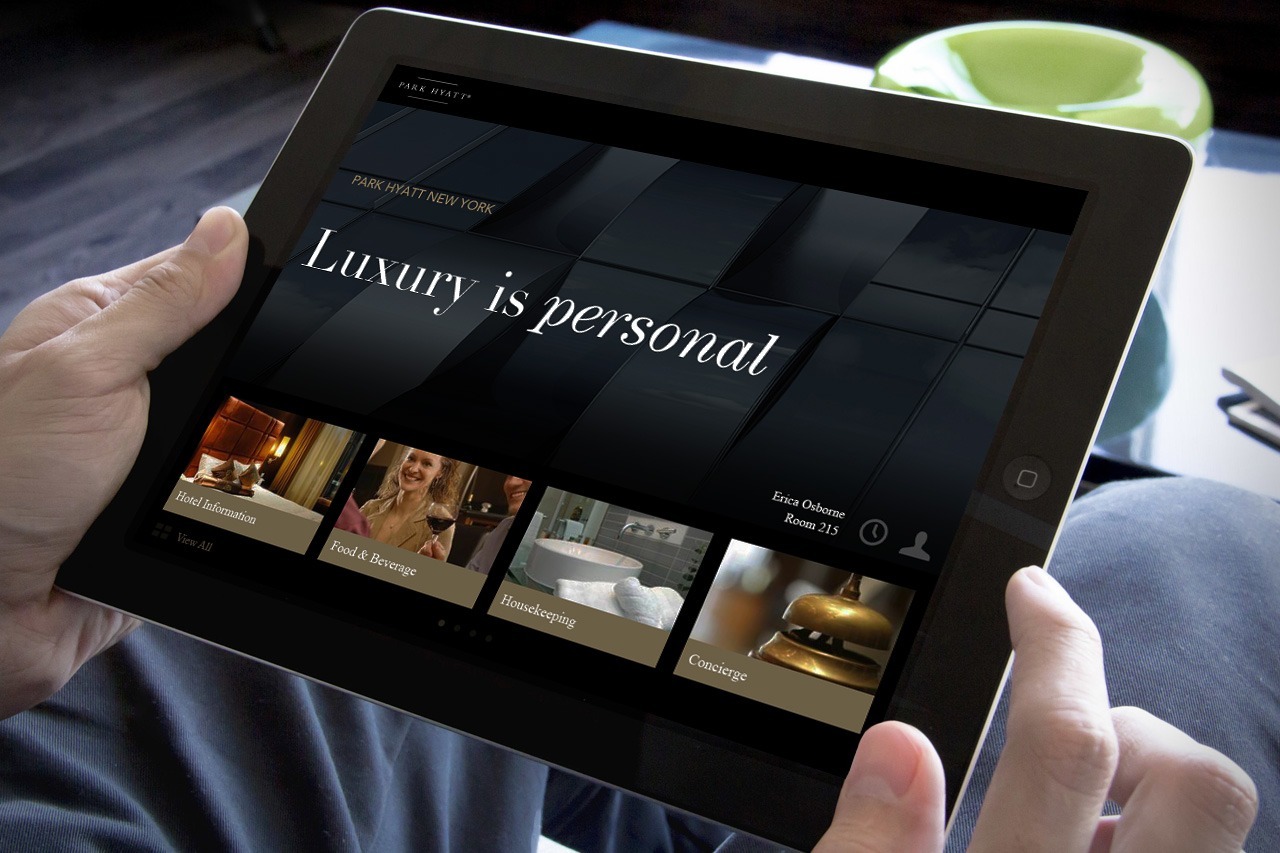 Hyatt upturned the stodgy, detached hotel check-in process. Guests are greeted at the door by an employee with tablet in hand; instead of queueing at the front desk, they're checked in promptly. A strictly transactional process is now an opportunity for personalized, one-on-one interaction with customers.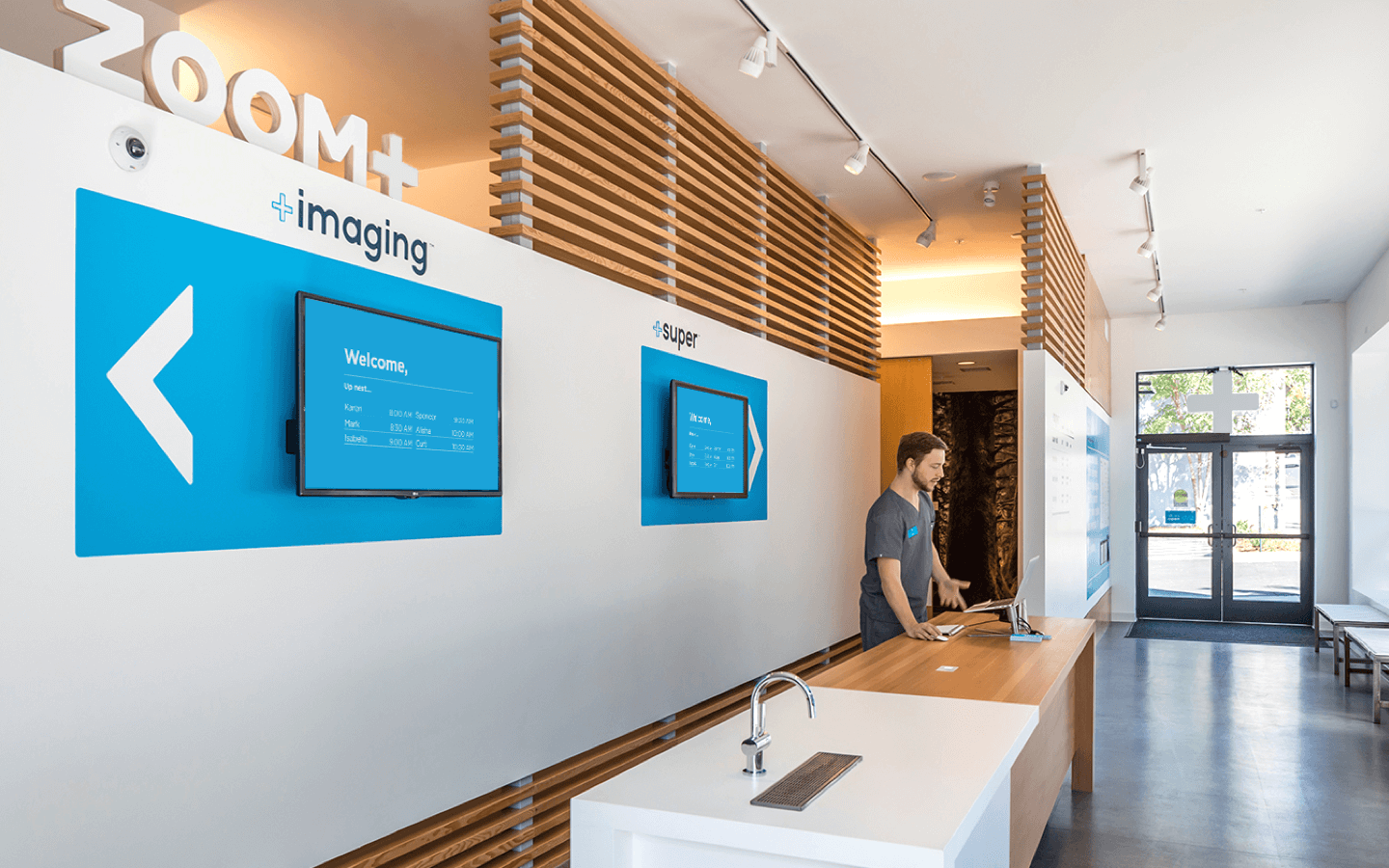 ZoomCare created a chain of urgent and primary-care clinics with customer experience at the heart of its operations. Treatment is on-demand: patients schedule appointments online and are seen promptly. And in a move that defies convention, Zoom created its own, transparent pricing system—bypassing the complexity and confusion of the usual cost structures.
These savvy, customer-centric moves put these brands on the map, evolving transactions into two-way interactions. Yet efforts by healthcare industry to establish and foster these relationships continue to fall short.
With empathy, healthcare can make this happen.
When leveraged as a clinical skill in the treatment journey, empathy can transform the patient experience and create real value and change.
Empathy isn't pity or sentimentality—it's the ability to walk in another's shoes and respond appropriately to their situation. The healthcare industry can realize authentic empathy with patients by implementing these key strategic moves:
Map the treatment journey and identify where empathy matters the most.

Fully understand the meaning and value of empathy.

Identify the barriers and drivers that contribute to a positive patient experience.
As it stands, healthcare is behind the curve. In a 2015 Clear Cost of Change Study, it trailed other industries in confidence in their ability to adapt to change.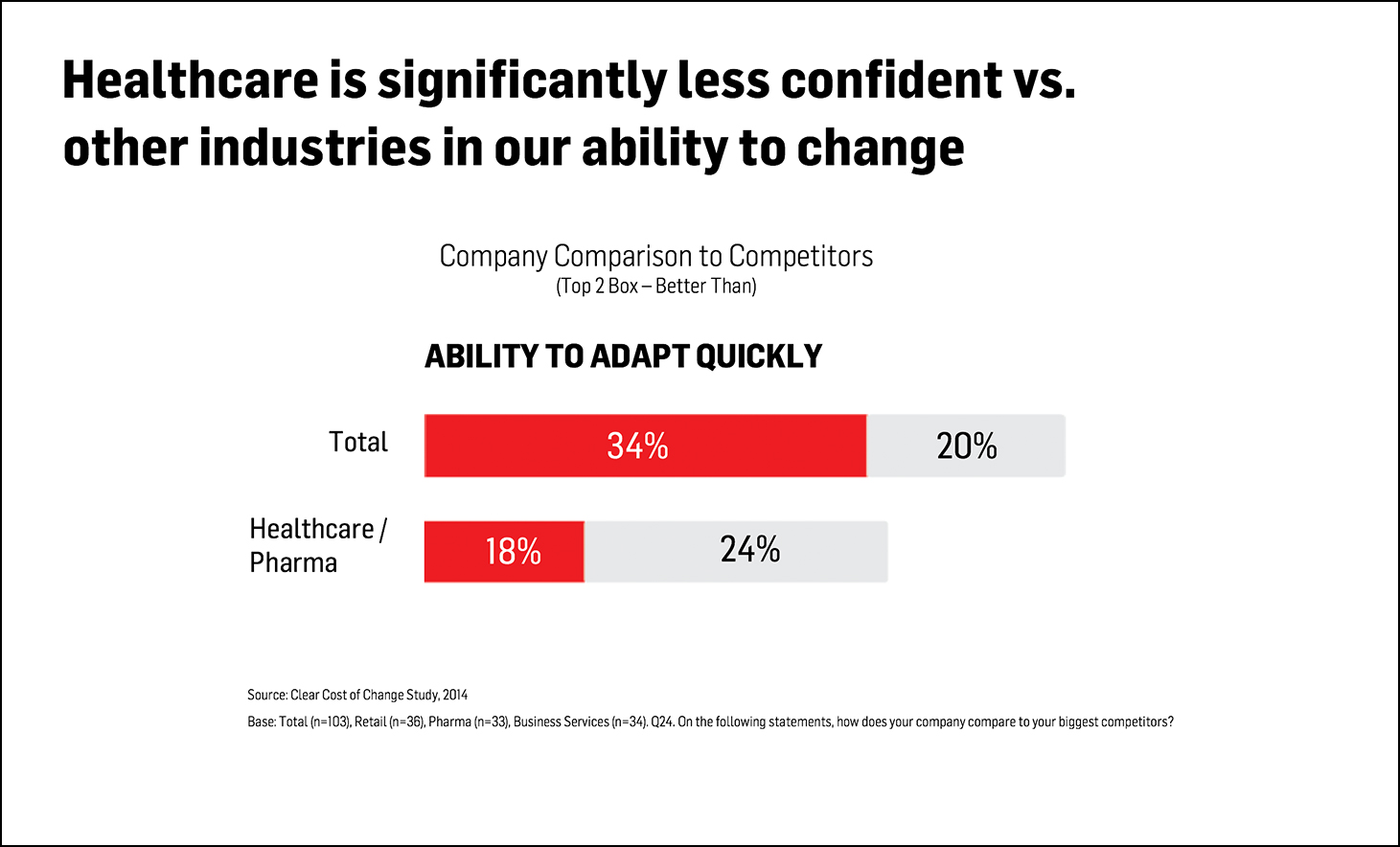 And healthcare doesn't yet recognize the role of empathy in the treatment journey, its clinical impact, and its significance to patients.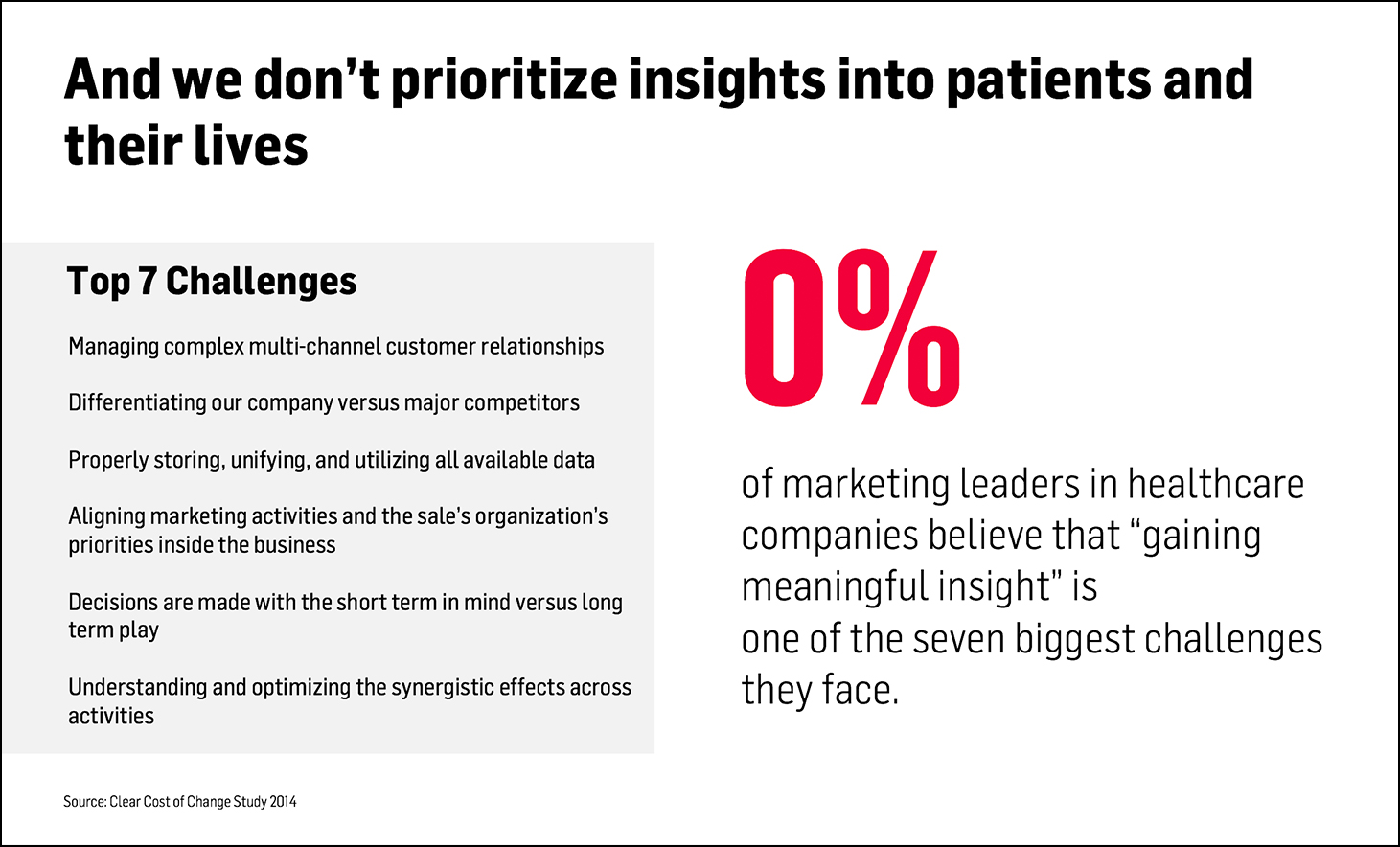 The opportunity
The good news is, there's an unprecedented opportunity for the healthcare industry to make empathy actionable and fully realize the promise of patient centricity.
Shifting focus from products to patients can feel counterintuitive in healthcare. But evidence indicates that patients embrace such a move. In Clear's Patient Gap study, 50% of patients wish pharma knew more about their lives, and 30% desired more engagement.
And when it comes to outcomes, the numbers back them up. A 2001 study measured HCPs on the Jefferson Scale of Empathy (JSE), and found that when patients moved from a low-scoring JSE physician to a high-scoring one, the odds of having and A1c below 7% and LDL-C below 100 increased by 80%.1
When leveraged effectively, empathy adds real value. Time and emotional capital spent on patients become an investment, rather than a loss; and meaningful connections become powerful clinical tools, rather than unrealistic goals.
The barriers
It's no secret that the healthcare industry is fraught with complexity, time restraints, and an ever-increasing pressure to perform. Coupled with global demographic and cultural shifts, they create significant barriers to a positive and productive patient experience.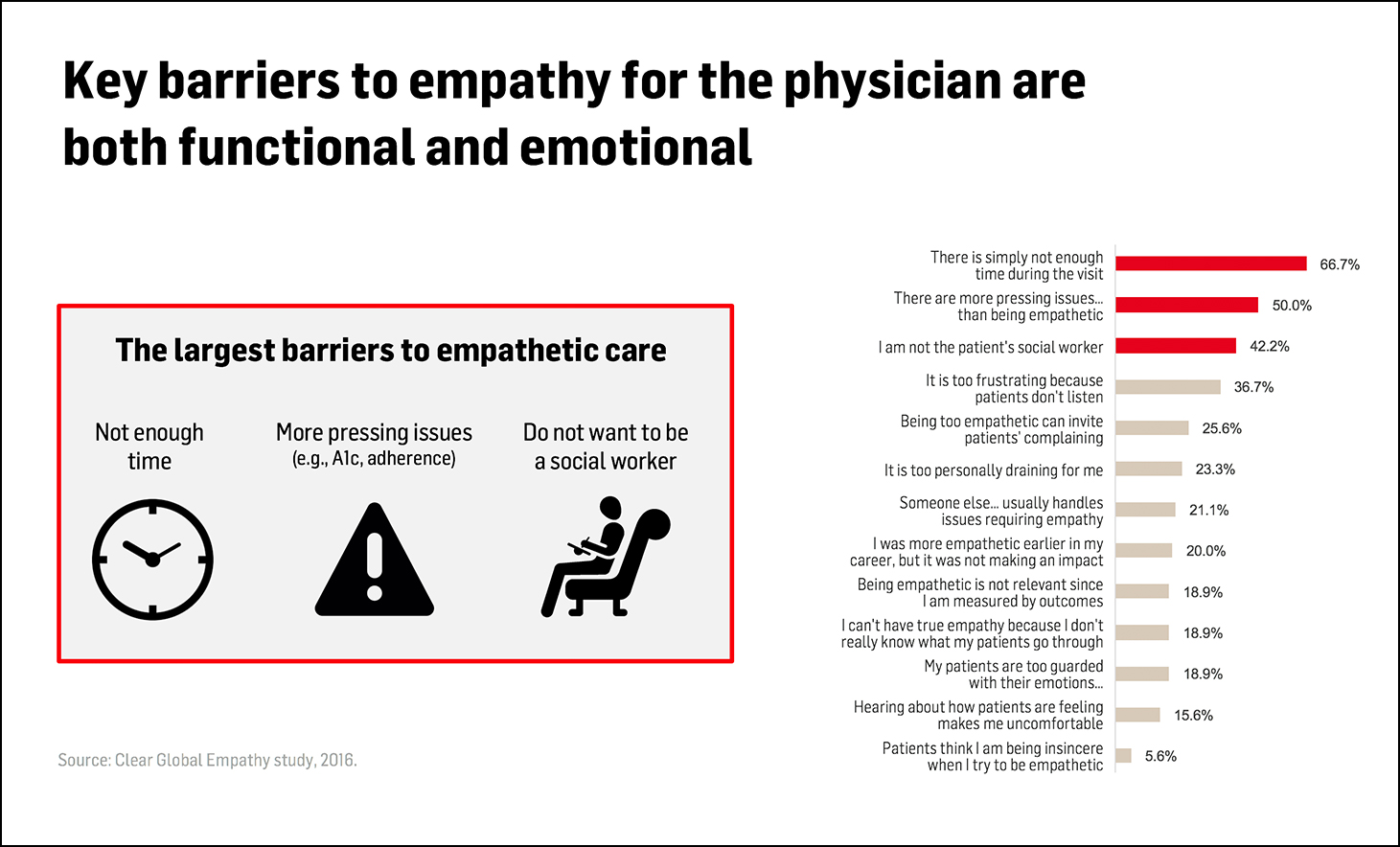 It's also important to understand that patients and their caregivers perceive empathy differently. For patients, a "good doctor" is one who listens and cares about their struggles. Doctors, on the other hand, view empathy as providing encouragement and support—and have their eye on practical, measurable interventions.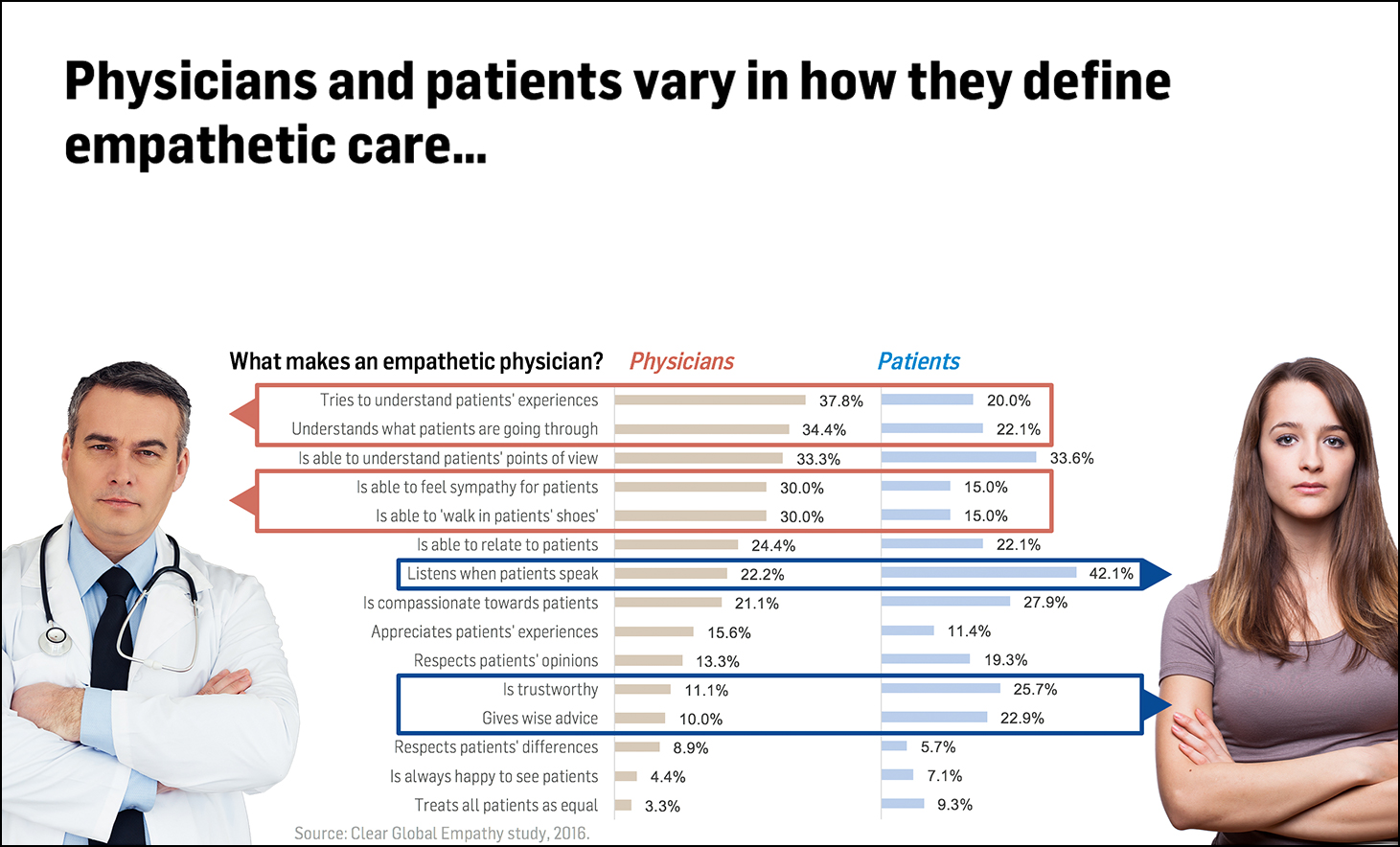 Clear conducted a 2016 study which looked at the impact of empathy on the treatment journey. The findings revealed a significant discrepancy between patient and HCP experience.
While 90% of HCPs felt they were supportive across the treatment journey, only two-thirds of patients reported feeling that empathy.
What's worse, patients also reported a decline in empathy once they'd established a stable medication routine. A drop in empathy at this crossroads in the treatment journey can erode patient adherence to medication and undermine their progress.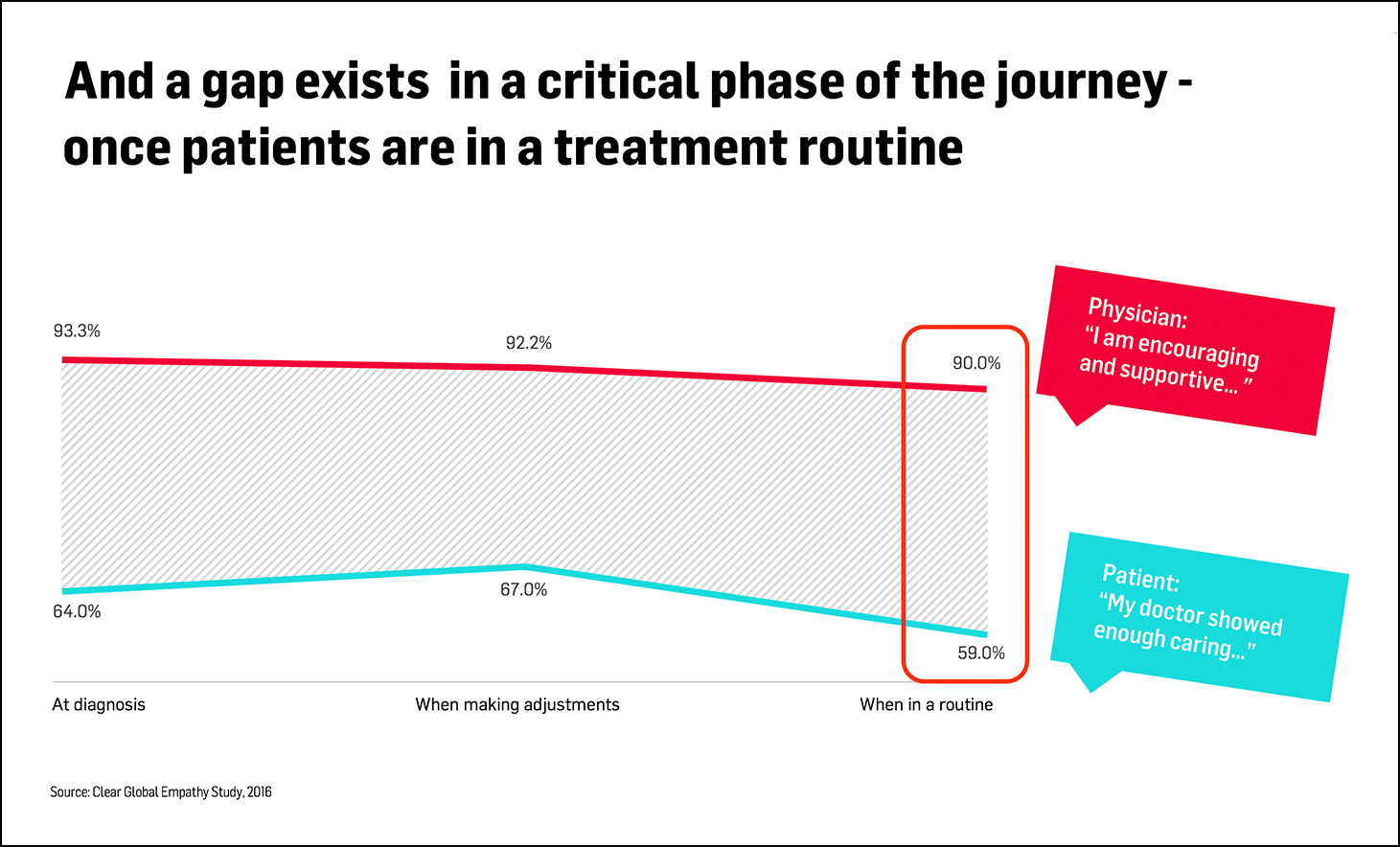 How to move forward
Despite these challenges, healthcare stands to make great strides in improving the patient experience. The following shifts will pave the way: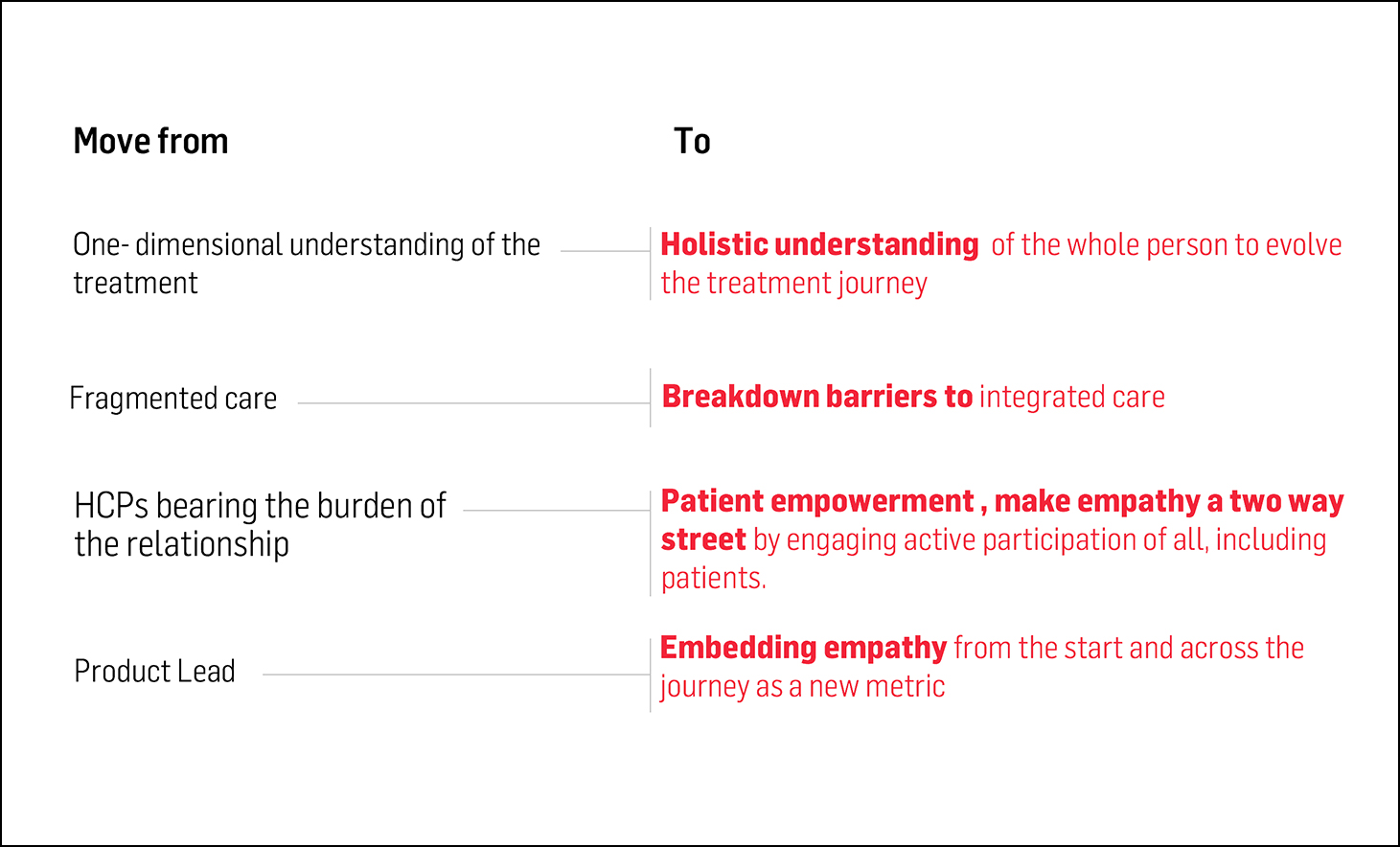 Empathy can truly be a force in elevating disease management and helping both HCPs and patients meet their goals. The following Healthcare companies have already put empathy in action:
Cleveland Clinic
The Cleveland Clinic recognized the unique role that empathy plays in the hospital setting, where giving and receiving care happens all day, every day. They spearheaded an innovative empathy initiative, which put in place ongoing measures to foster trust and understanding with patients and caregivers.
Memorial Sloan Kettering Cancer Center
Memorial Sloan Kettering Cancer Center founded Communication Skills Research and Training, or Comskil, in 2005. The program's mission is to teach doctors how to improve communication with their patients. At its heart is the use of empathy to improve doctor-patient relationships.
Sanofi
Sanofi hired Dr. Anne Beal, who serves as Pharma's first "Chief Patient Officer." Her charge is to establish and support an empathetic, engaged, patient-centric culture. The company also pursues ongoing communication with customers, getting a better sense of their needs and ensuring it's providing effective solutions.
Understanding and implementing the power of empathy can be the linchpin to your next strategic initiative, and to brand success. Clear can help you craft a strategy to put these changes in motion.
Sources:
"Physicians' Empathy and Clinical Outcomes for Diabetic Patients." Academic Medicine, Vol. 86, No. 3, March 2011.
"Empathy in Action: Moving Toward Patient-Centric Care for Multicultural Type 2 Diabetes Patients" Journal of Multicultural Strategy & Marketing.